neonangel
Senior Moderator

Rumble Recruiter
Location:

Roanoke, VA

Join Date:

6/2/2014

Posts:

3,281

BattleTag:

neonangel#1682

Member Details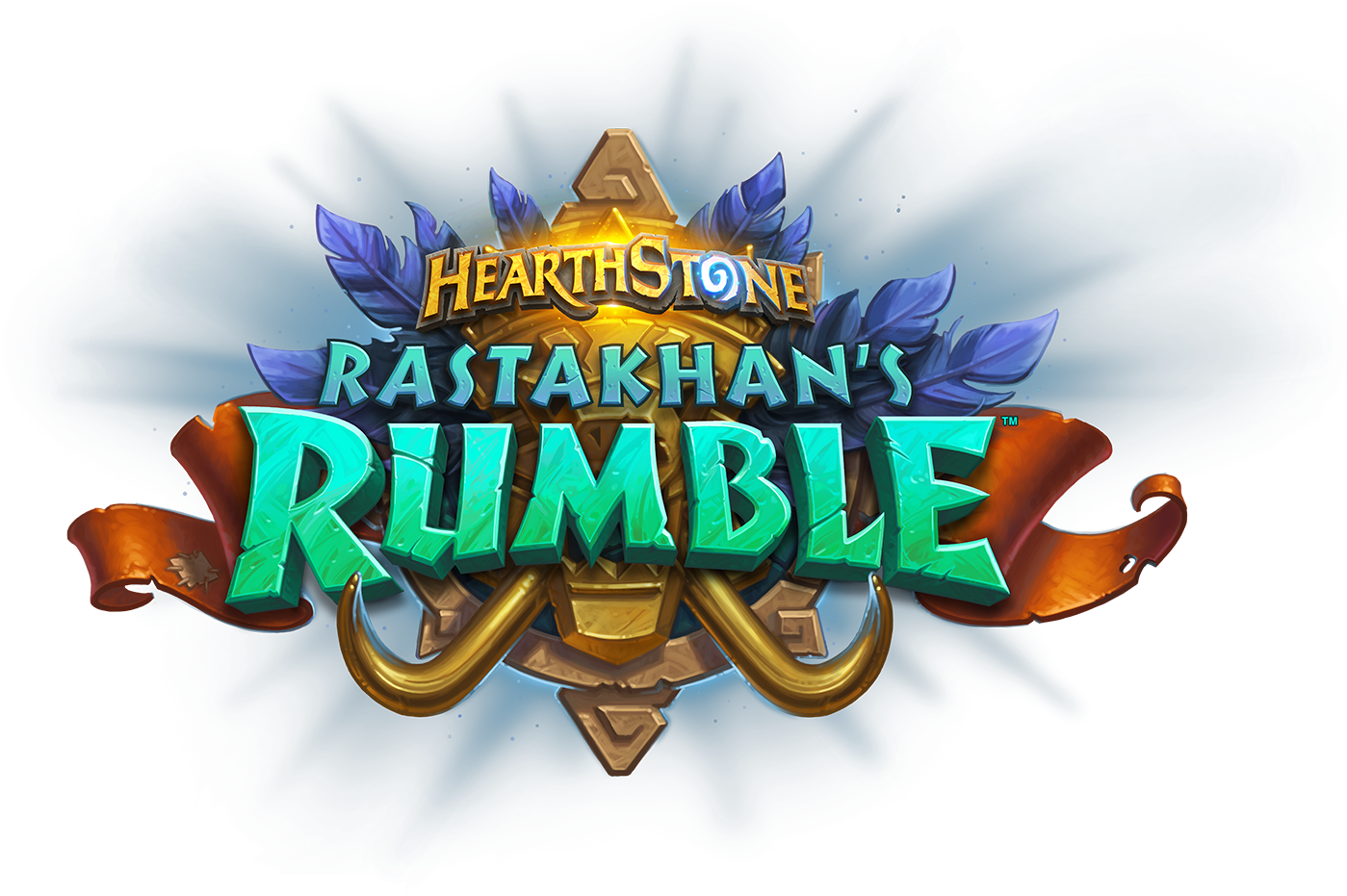 Rastakhan's Rumble is Hearthstone's tenth expansion and is set to release on December 4th, 2018.
New Keyword:

Overkill

- If you deal more damage then you need to kill a minion, you get a bonus.
135 new cards - Like previous expansions this is the standard amount of new cards.
Spirits - New type of minion for each class that stays Stealthed for 1 turn.
Loas - These are the Legendary ancient spirits that the Trolls worship.
Rumble Run - New solo content in Gurubashi Arena - releases on December 13th, 2018.
Pre-order - The $50 pre-order brings a new cosmetic shaman hero to the game - King Rastakhan.
Free stuff - You'll get a random Legendary Loa along with 2 copies of the Spirit that goes with it upon login. You'll also get six free packs.
The "Ready to Rumble" card back from the pre-order and the Rumble Run one are both shown below.

This thread is dedicated to discussing the impact of these new cards on the ARENA environment.
Click below to see how each of the Arena mods rated the cards revealed so far!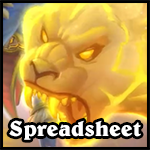 You can read each mod's detailed card evaluation by clicking on the links below.
Below you will find links for all the Class, Neutral, and Token/Buff cards that have been revealed.
Update 11/2/18: Created thread. Added initial release of cards and rankings.
Update 11/6/18: Added Time Out!.
Update 11/12/18: Added Heavy Metal! and Ticket Scalper.
Update 11/13/18: Added Belligerent Gnome.
Update 11/15/18: Added Bwonsamdi, the Dead and Spirit of the Dead.
Update 11/19/18: Added Oondasta, Zentimo, Jan'alai, the Dragonhawk, A New Challenger..., Spirit of the Dragonhawk, Waterboy, Daring Fire-Eater, Ironhide Direhorn, Gurubashi Chicken, High Priestess Jeklik, Soulwarden, Reckless Diretroll, Shriek, and Smolderthorn Lancer.
Update 11/20/18: Added Raiding Party, Grave Horror, Untamed Beastmaster, Spirit of the Tiger, Gral, the Shark, Hakkar, the Soulflayer, Zandalari Templar, War Master Voone, and Firetree Witchdoctor.
Update 11/21/18: Added Gurubashi Hypemon, Revenge of the Wild, Likkim, Amani War Bear, High Priest Thekal, Masked Contender, Walk the Plank, Rabble Bouncer, Soup Vendor, and Blast Wave.
Update 11/22/18: Added Saronite Taskmaster, Predatory Instincts, Haunting Visions, Princess Talanji, Murloc Tastyfin and Overlord's Whip.
Update 11/23/18: Added Spirit of the Raptor, Griftah, Arcanosaur, Farraki Battleaxe, Totemic Smash, Grim Rally, and Spirit of the Frog.
Update 11/24/18: Added Crowd Roaster, Akali, the Rhino, and Stampeding Roar.
Update 11/25/18: Added Master's Call, Wardruid Loti, Big Bad Voodoo, Emberscale Drake, Bloodscalp Strategist, Elemental Evocation, Sightless Ranger, and Captain Hooktusk.
Update 11/26/18: Added Seance, Gonk, the Raptor, Bog Slosher, Linecracker, Da Undatakah, Sand Drudge, Regenerate, Mosh'Ogg Announcer, Mark of the Loa, and Snapjaw Shellfighter.
Update 11/27/18: Added Splitting Image, Zul'jin, Mojomaster Zihi, Spirit of the Rhino, Bloodsail Howler, Mass Hysteria, and The Beast Within.
Update 11/28/18: Added Krag'wa, the Frog, Treespeaker, Scorch, and all the remaining cards from the reveal stream.
Thanks for joining us!

"To build or destroy...only you decide which joy." - Last Crack