Decks to Play Before Hearthstone's Next Set of Nerfs Arrive
Earlier this week, four nerfs were announced and we were told we'd be seeing them arrive this month. We don't have an exact date yet but we've certainly got a bit of time left to play around with these cards before they're forever damaged by the great nerf bat. The best part about knowing which cards are being nerfed means it may finally be your chance to craft them temporarily to have some fun since they will all be disenchantable for their full value post-nerf.
A Worm's Life
🐛 In the dungeon, I go deeper 🐛
🐛 In set reviews, I was a sleeper 🐛
🐛When minions die, I get cheaper 🐛
🐛 You guessed it right 🐛
🐛 I'm 3 attack weaker 🐛
/u/deevee12, a Legend
First, we'll take a look at the cards being nerfed and we'll follow that up with four decks you should try before those nerfs go out. Warning, most of the decks are aggressive in nature because that's the problem the Hearthstone team is helping solve through the card changes.
---
The Card Nerfs
Four cards will forever (hopefully) be changed.
Discuss the Nerf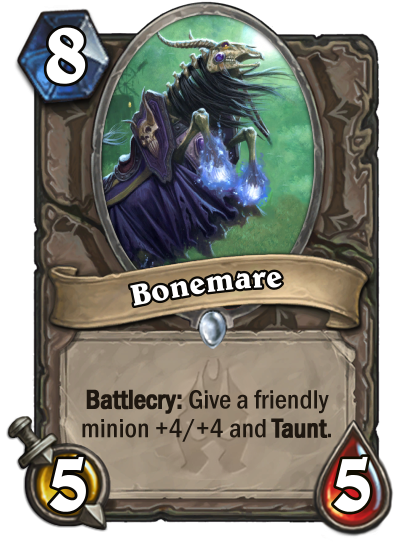 Discuss the Nerf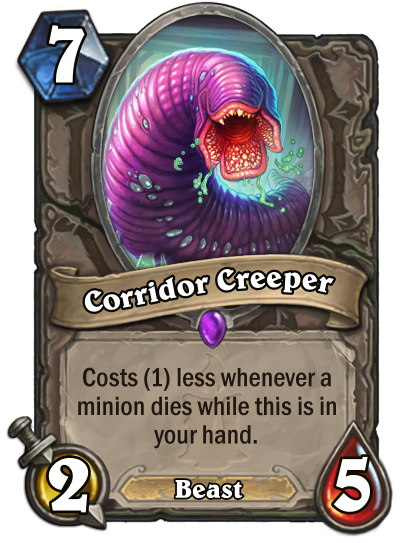 Discuss the Nerf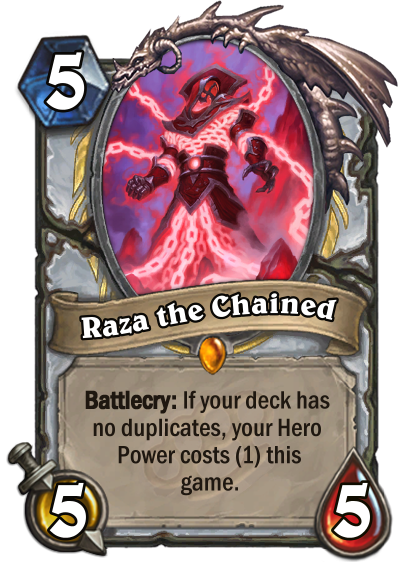 Discuss the Nerf
---
Decks Worth Trying #1 - Aggro Druid
A personal favourite for getting the monthly card back out of the way. Play cheap minions, buff them, win either to a concede or brute force.
---
Decks Worth Trying #2 - Face Hunter
One of Hearthstone's oldest archetypes. Smack people in the face and collect loot. Patches the Pirate makes your opponent feel like they'd have more fun banging their head against a wall and after they finally drop some board clear, you activate your trap card, Corridor Creeper - If you even need it.
---
Decks Worth Trying #3 - Razakus Priest
The archetype has fallen a bit out of favor recently due to Spiteful Priest simply being a better deck, but this is one of those decks that you'll regret not trying once it is no longer possible. The 0-cost hero powers of Shadowreaper Anduin and cheap spells let you rope your opponents assuming, of course, they don't leave when they realize they have no answer to Raza.
---
Decks Worth Trying #4 - Zoolock
Our final deck is certainly an archetype we will always see in some capacity, but the current version will be overcome nerfs. The only deck here featuring three of the cards being put down, Zoolock is going to need some radical changes if it intends to keep up with its brother in crime, Cubelock. It's tough to make an exact prediction on where the meta will be post-nerfs though, so who knows!