ShadowsOfSense
Hater of Cake
Join Date:

11/25/2014

Posts:

7,275

BattleTag:

Sensi#21917

Member Details

---
This is the Discussion Topic. The Submission Topic is here.
(Please read the Submission Topic first.)
---
The challenges have been chosen, so get to discussing how best to woo Deathwing with your fantastic classes here. As a reminder, the only people allowed to submit are: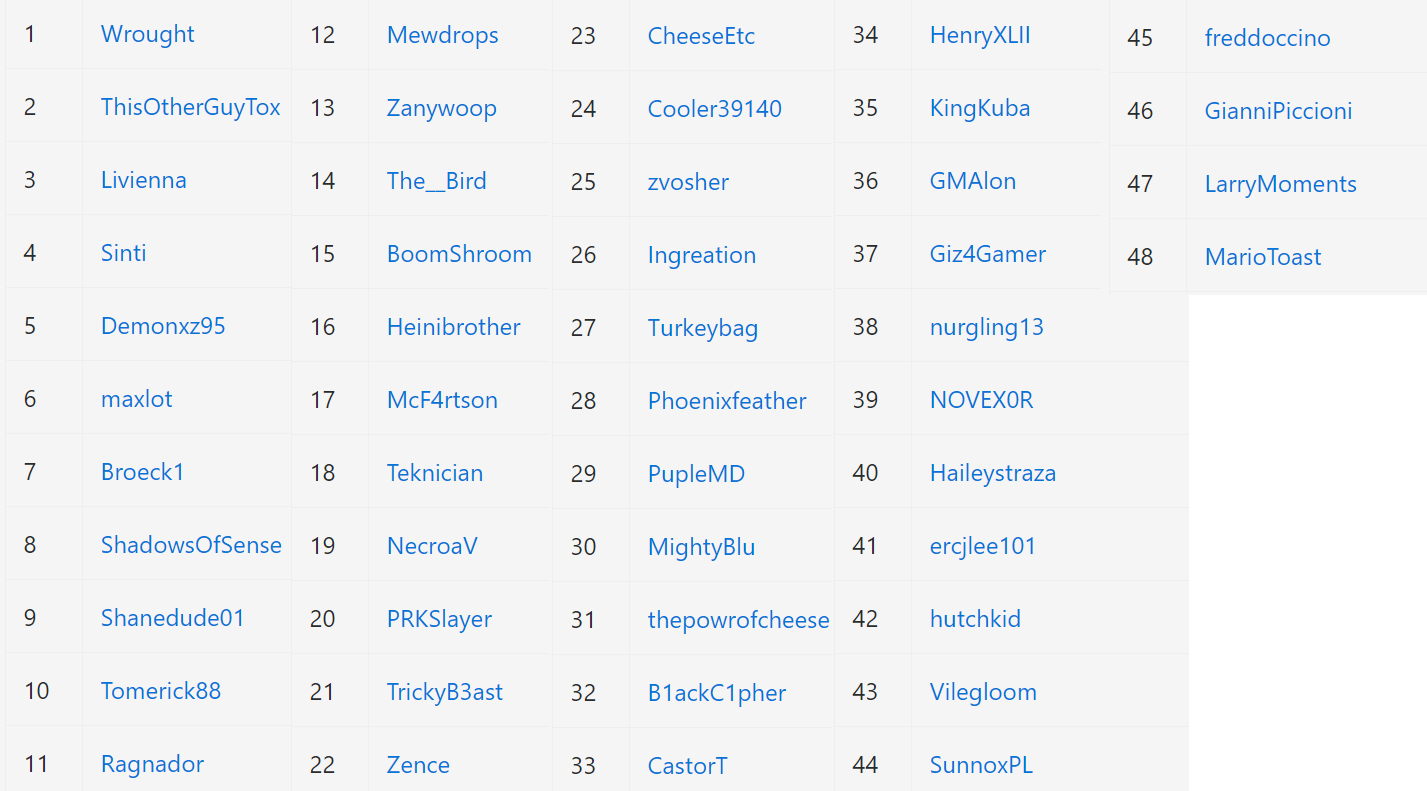 Along with NiRaSt and Opal736, our Wild Cards.
Rules for this Phase in a handy-dandy spoiler, as requested
PHASE II: The Basic Set
In this Phase, you will each construct your class's Basic Set . Here are the requirements for your Class Creation Competition Phase II Entry (And these may vary due to certain challenges)
CLASS, HERO, AND HERO POWER
There are just a few elements of your class that you will repeat from your Phase I entry to remind us who and what we're dealing with. If you'd like to repeat anything from your class's introductory explanation, including its flavor or whatever you believe makes it interesting or unique mechanically, that's fine, but try to keep it brief.

Note that it is okay if you've decided to make some minor alteration to your Hero Power since Phase I.

EXAMPLE BASIC CARDS
We do not want to see your Class's entire Basic Set out in the open.

You are allowed up to five (5) example Basic cards out in the open. You may, below these cards, give brief explanations of them, why you decided to showcase them, how they exemplify what makes your class unique, and so on.
As these are Basic cards, they should have no expansion watermark and no rarity gem.
If your example cards produce any unique token cards, those must be put behind a spoiler (Inserting a Spoiler can be done by clicking the ! symbol on the top bar of the text editor.).
There are many keywords that do not appear on any existing Basic Card, and they may not appear on any of your Basic Cards either: Counter ,

Deathrattle

,

Enrage

, Immune ,

Secret

,

Silence

,

Stealth

, and any other keyword that has been introduced in future expansions (e.g. Adapt ). In addition, there are many general mechanics that did not appear either, so you must avoid expansion-specific mechanics like Spellstones and C'Thun synergy, and so on. Other such mechanics like Elemental and Dragon synergy aren't disallowed per se shouldn't be used unless your class is specifically themed around Elemental or Dragons.
Just as

Choose One

,

Combo

, and

Overload

do not appear on any Basic cards, neither may any of your class's unique keywords appear on any of its Basic cards.

REMAINING BASIC SET
The remaining five (5) cards of your class's Basic Set must be presented behind a Spoiler Block (Inserting a Spoiler can be done by clicking the ! symbol on the top bar of the text editor.). These cards must obey the same rules are your examples cards with regards to expansion watermarks, rarity gems, and what keywords you may not use.
You voted furiously to determine what extra challenges entrants would have to follow, and here they are! As a reminder, all entries must also meet these requirements . Don't get disqualified over a simple fix!

The first challenge in this round is pretty simple - you need to either go big, or go... none? There's a nice catchy phrase there somewhere, whatever. The point is that Deathwing? He's a simple Dragon. He's going to want to see that his new friend can either bring something as powerful as he is to the table, or that they come prepared with weak little morsels. Make sure you include one!

Last phase we told you that Deathwing's new friend must be highly intelligent. Secret is, that's because Deathwing ain't the brightest flame in the fire. In order to hold his interest, we're going to need you to start off slow. Simple cards for a simple dude.

Finally, our last challenge is really just for fun, to be honest. I mean really, you think Deathwing cares about silly jokes and phrases? He's an incredibly powerful Dragon, don't be absurd! So for this challenge, just go nuts! And/or bolts, as the case may be.
To make sure that everything runs smoothly, we need to reserve the Submission Topic for submissions only. Everything else goes here. What is everything else, you might ask?
Rules or Process. Do you have a question about the competition's process? Do you need clarification about one of the entry requirements? Are you not sure whether your entry adhered to the rules? Ask here!
Feedback or Ideas. Do you have some ideas you'd like to run by others before settling on one? Do you need help balancing or wording your idea? Do you need help finding art that will fit your cards? Or do you just want feedback from the community on your entry? You're in the right place! Remember, although you are allowed to make minor tweaks to your entry after you've submitted it, you're only allowed one submission per competition, so make sure that you've settled on your idea for sure beforehand.
Discussion! Do you have thoughts on other people's ideas? Are there directions you don't like that you're seeing too many people take? Or directions you'd like to see more people take? Would you like to help others and contribute to a greater community understanding of Hearthstone design and balance? This is where you want to be!
All of that said, please refrain from the following:
Posting TONS of Ideas. We understand that some of you might have a ton of potential ideas you'd like to share. However, this thread is going to become an absolute mess if everybody is posting a dozen different ideas. Please post not more than 3 distinct ideas at a time, to keep the thread generally orderly and legible.
Advertising Your Entry. Please don't pop in here just to advertise your entry only to never be heard from again. This includes only asking short, generic, or insincere questions like "Thoughts?" or "Do you think this is balanced?". Yes, getting feedback on your idea is one of the purposes of this topic, but we're not just here for other people to help you. We're here for you all to help each other. 12 hours after this competition begins, there should be plenty of other posts here for you to give specific feedback or for you to comment on a trend. If you post your ideas for feedback after this time and do not also offer some form of substantial commentary, critique, or praise of others' work, you may find your post deleted.
Plagiarism. Many people post their ideas here before finalizing them in the submission topic. Directly plagiarizing those ideas to post in the submission topic yourself is absolutely not acceptable.
---
Remember to check out the Story Comic for this class competition!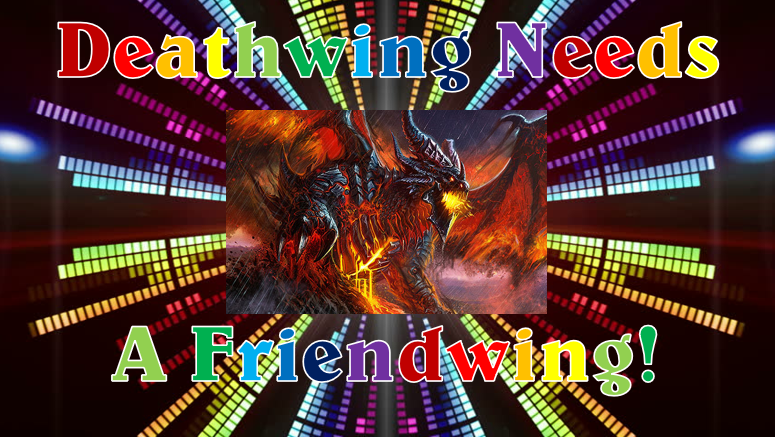 You can check it out by clicking the above picture or here!
---
So, without further ado, have fun and get creating!
You can find me here! Good luck everyone!