ShadowsOfSense
Hater of Cake
Join Date:

11/25/2014

Posts:

7,275

BattleTag:

Sensi#21917

Member Details

---
GREETINGS AND CONGRATULATIONS, MORTALS!
To all our competitors who successfully navigated the horrors of Phase V to emerge victorious! Below are the 4 people who made it to the next round. Thank you to everyone who participated!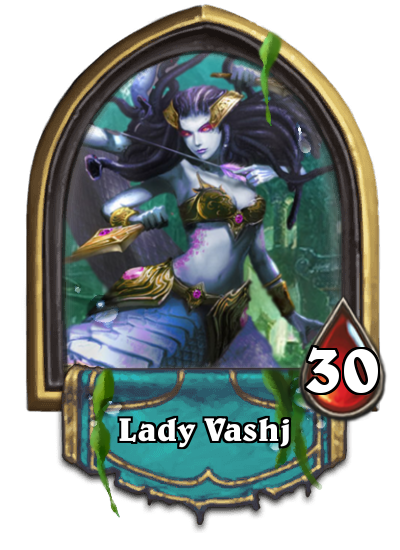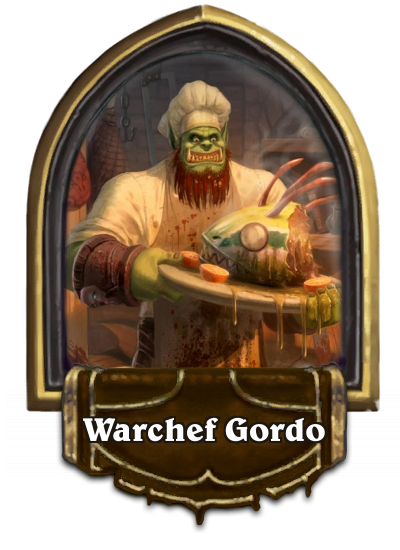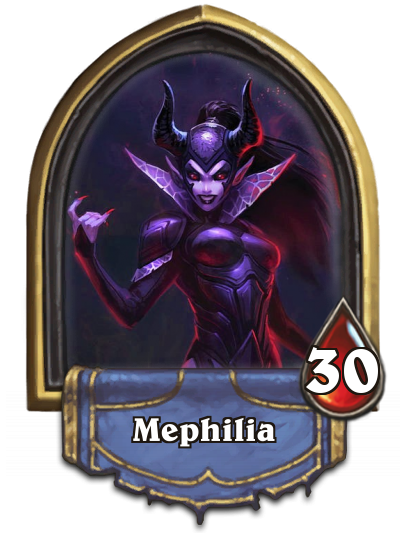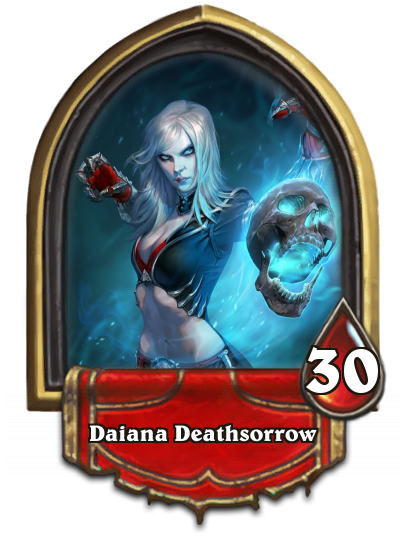 McF4rtson CheeseEtc maxlot Ragnador
This is the final Phase, and coincidentally the one with the most guaranteed cards for you to make, with expansions jumping up to two legendaries per class. Good luck to you all!
As always we have 6 challenges for you to decide between, and the poor saps who made it through will be subject to their terror. The top three challenges will be what our remaining competitors face, so choose wisely!
Here's glamorous assistant Cogito with the Challenges!
Challenge #1

Challenge #2

Challenge #3

Challenge #4

Challenge #5

Challenge #6

---
We recognise that not all of our competitors will know what Phase VI of a class creation competition will require of you, so in the spoiler below you'll find a rundown of the other rules for Phase VI, to which the three highest voted challenges will be added.
(Note that some of these rules will have to be tweaked slightly depending on which challenges are chosen, but these are the basic idea).
PHASE VI: Knights of the Frozen Throne and Kobolds & Catacombs
Here we are, finalists! In the last phase of our competition, you'll be giving us your class's Knights of the Frozen Throne and Kobolds & Catacombs sets, as well as constructing your own custom Finale Topics:
FINALE TOPIC
There will be no Submission Topic for the competition Finale. Instead, you will create your own Finalist Topics. All that you have to do is create a normal topic here on the Fan Creation Forum and title it as such:
[Class Competition Finalist] DEATHWING
(Replace DEATHWING with your own class's name, of course.)
Then, bring it to our attention, and we'll link to it from this topic. That's it. How you format and present your final product is entirely up to you. You've put in a lot of work to come this far, so you've earned the right to show us your completed original Class however you think is best.
KFT & KnC CARDS
In addition to including the required material from all previous phases, you must add the following:

3 Common cards, 3 Rare cards, 2 Epic cards, and 1 Legendary minion, and 1 Legendary Hero card with the Knights of the Frozen Throne watermark. These may not have Recruit , Spellstone Upgrades, or other mechanics that did not exist until later expansions.
3 Common cards, 3 Rare cards, 2 Epic cards, and 1 Legendary minion, and 1 Legendary Weapon with the Kobolds and Catacombs watermark.
And of course, it wouldn't be a Game Show if your Finalist Topic didn't have...

P R E S E N T A T I O N !

EXAMPLE CARDS
These don't need to be part of your Finale Topic, but by the end of the Submission Phase, you should send ShadowsOfSense 8 example cards from your completed collection, preferably via PM, to be included in the Final Poll Topic. The Final Poll topic will look very similar to this one from our first CCC, except that no token cards will be included.
You can find me here! Good luck everyone!