(oh God, what am i even doing?)
I present to you all beautiful people, the
Maniac!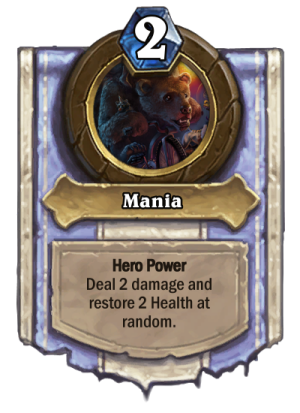 You like random right? I know you do! It's not like random has ever lost you games or anything like that.
Well this time we're cranking it up to the highest levels, this time you'll actually lose to random... or more precisely to Monadr!
You might have guessed already but this class will be the quitessential of randomness.
No i do not expect this to get far in the competition
There... isn't really much more to say to that, it's good at stuff that's random, but not all so good at things that aren't. Without further ado!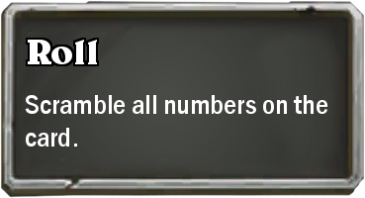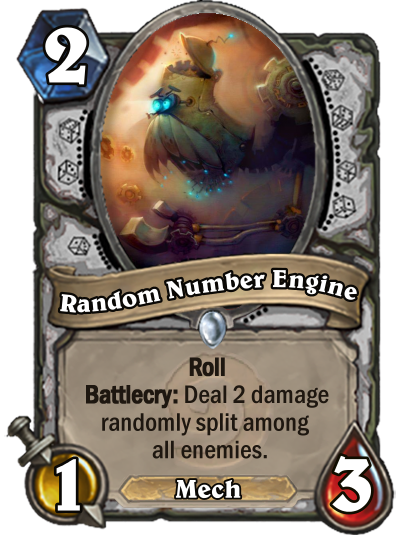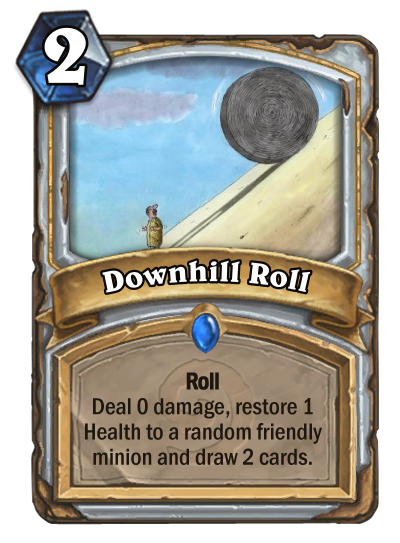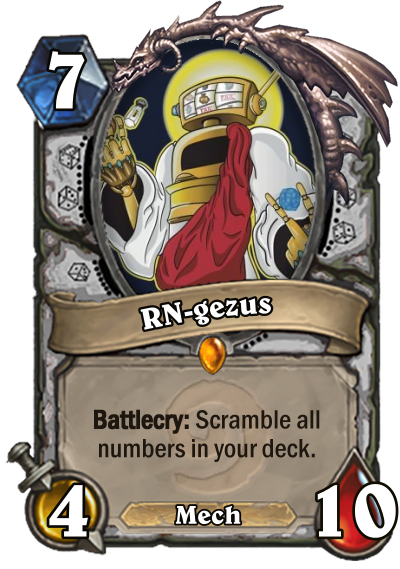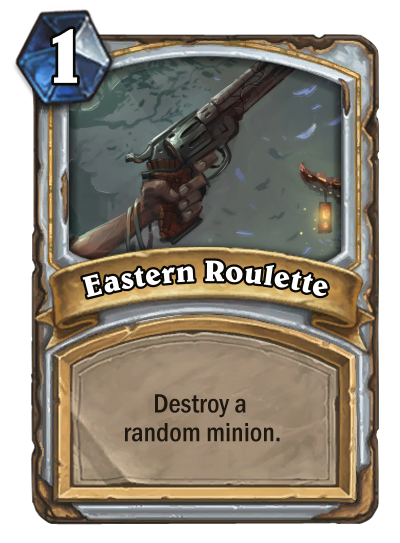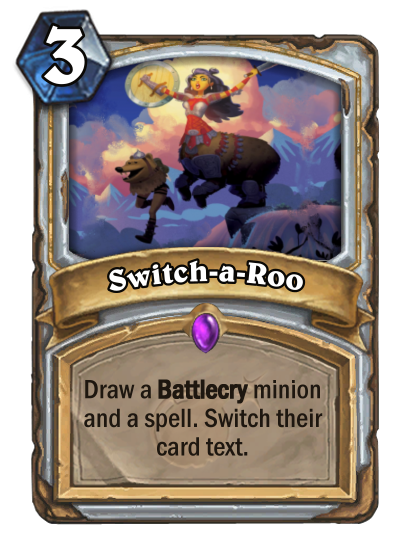 Random Number Engine
The myth, the legend himself... with a different name (tbh only cause the real name didn't reallt fit onto to card  >:c). Introducing this class' unique Keyword Roll !

This effect randomizes all the numbers on the card (except the mana cost cause yeah... just live with it) on the card.
What that means is that this card can become a
2/1 or 1 /2 that deals 3 or;
3/1 or 1/3 that deals 2 or;
3/2 or 2 /3 that deals 1.
A really great card no matter the outcome you'll get.

Downhill Roll
Just to show that our Keyword isn't a minion exclusive we made this card. Same rules apply as to the with RNE. Can be pretty good if the stars align just right, either way its never fully terrible.

RN-gezus
The real lord of Hearthstone, the one you always pray to when you are in dire need of drawing that last murloc to complete your Murlocopocalypse quest before you opponent concedes.

Short on his effect: it rearanges all number in your deck. That means all Mana costs, Attack, Health and other numbers that can be found on your cards will be thrown into a bucket, mixed together and thrown out again into random places.

For example you can get a 1 mana 6/6 Big-Time Racketeer that summons a 0/1 "Little Friend" and a 6 mana 2/1 Target Dummy .
Aka pure madness


Eastern Rulette
Just another way to show what this class excells at, the randomness. A great card if you don't have any friendly minions on your board. For how cheap it is you can't even be mad if it hits the wrong minion.


Switch-a-Roo
This is a fun card really, it makes you think of ways and could bring some interesting deckbuilding. You can tutor for specific battlecry cards in your deck. Change the Battlecry from an expensive minion into a very cheap spell that can be used for comboing, or just the opposite! This also is a taste of card text shenanigans that i oh so want to explore more!
Thank you for taking your time to look through my cards and concepts and
i hope to see you in the next phase!
Also, i swear im gonna be active in the discussion thread next time.