linkblade91
Tyrannosaurus Holmes
Location:

On the case!

Join Date:

5/30/2017

Posts:

3,640

BattleTag:

linkblade91#1122

Member Details

This Week's Finalists
---
Competition-Specific Restrictions:
You must make a card which combines at least one mechanic from each of the expansions in the Year of the Mammoth. A final farewell!
Available Mechanics


Journey to Un'goro: Adapt, Poisonous, Quest, 'If you played an Elemental last turn', 'Has +X Attack during your opponent's turn.'
Knights of the Frozen Throne: Lifesteal, Hero Card, 'Cast this again', 'Deathrattle: if it's your opponent's turn'
Kobolds and Catacombs: Recruit, Legendary Weapon, Spellstones, Unidentified, 'Can only attack if you have X or more Armor.'
---
We have whittled down ~70 valid submissions to just 8 of the community's favorites.
Check out all the finalists below and vote in our poll (vote for as many or as few as you like) to help decide the winner and be sure to check back after the poll finishes for the announcement of the winner and the start of a new theme!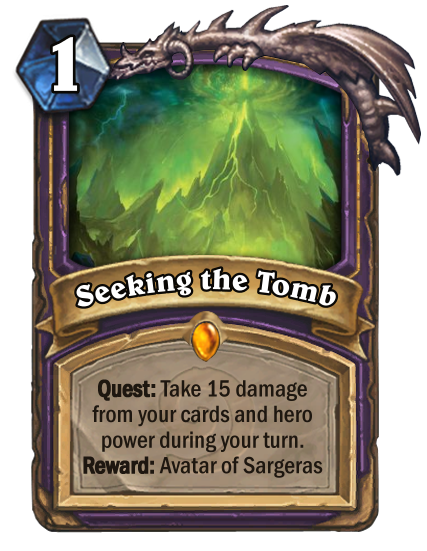 by rjcv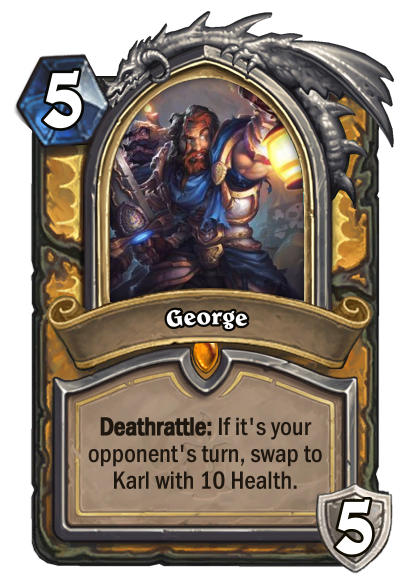 by Demonxz95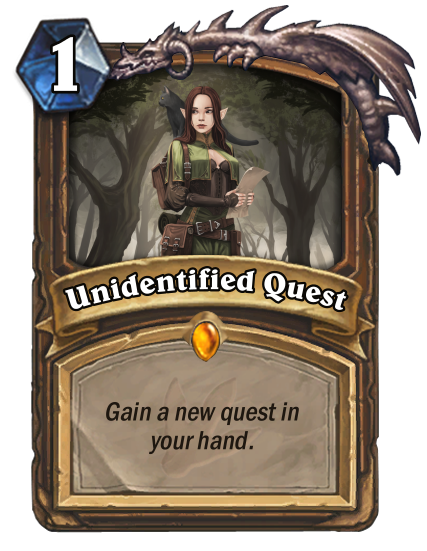 by LowFlow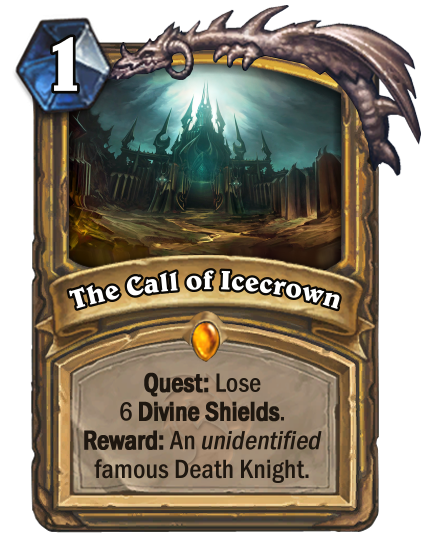 by teknician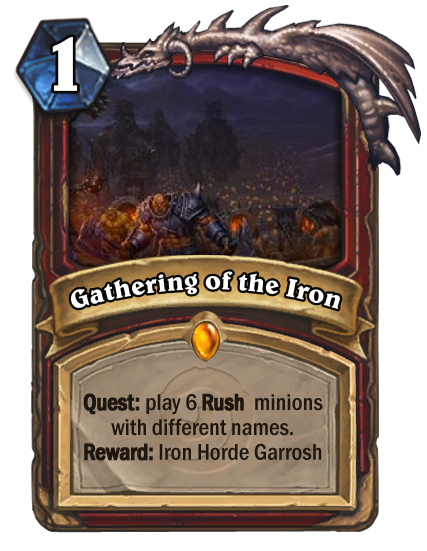 by acegamerperson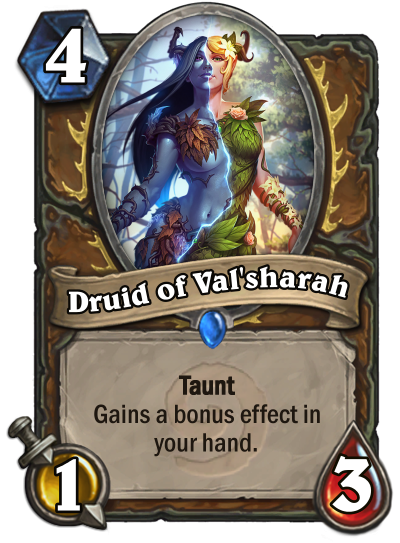 by AG007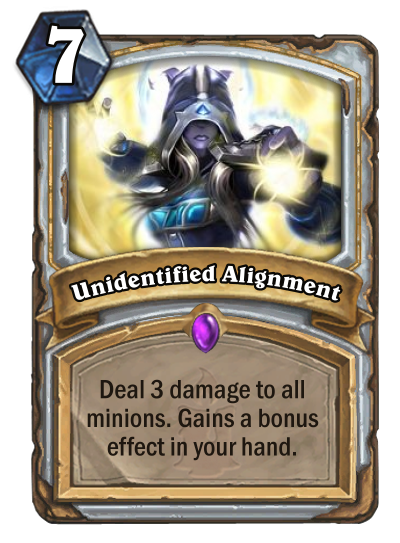 by Wailor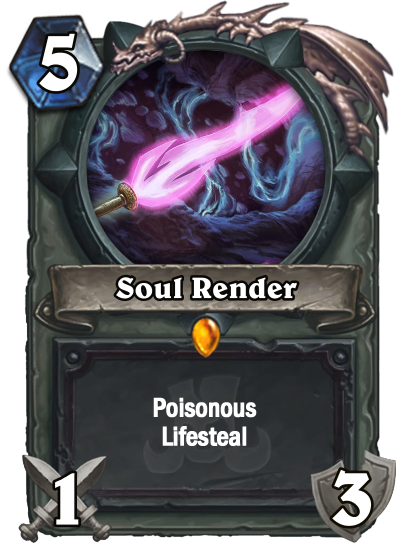 by ShadowsOfSense
---
Tokens
rjcv's "Seeking the Tomb"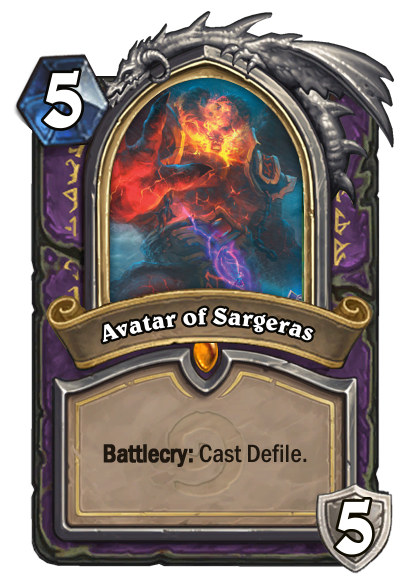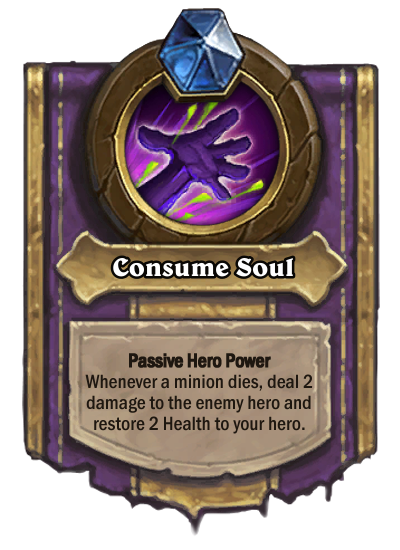 Demonxz95's "George"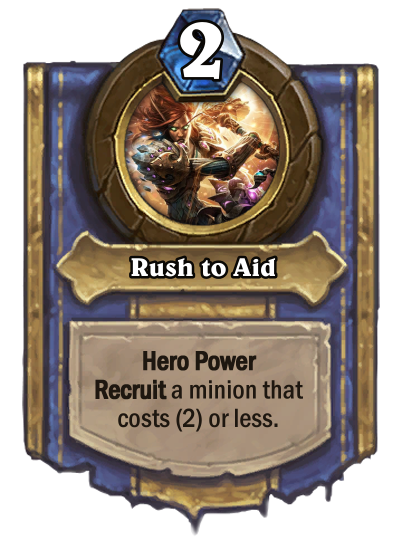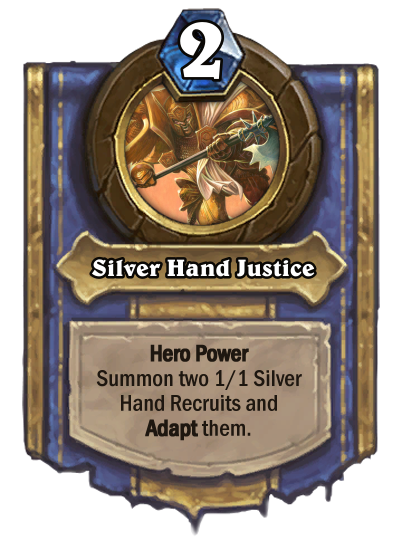 LowFlow's "Unidentified Quest"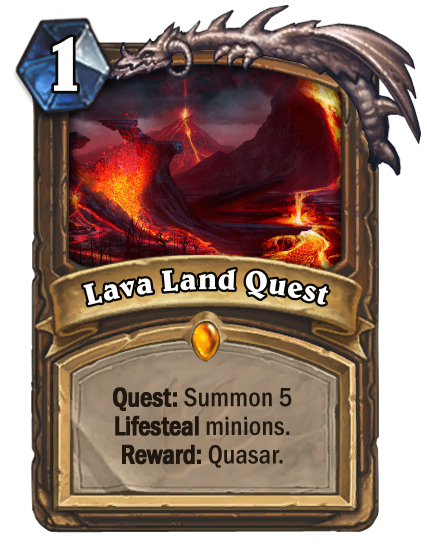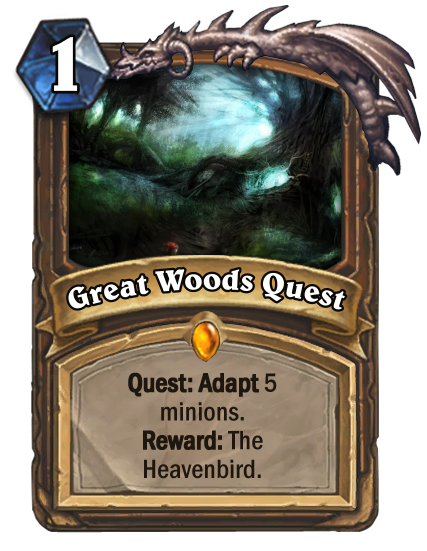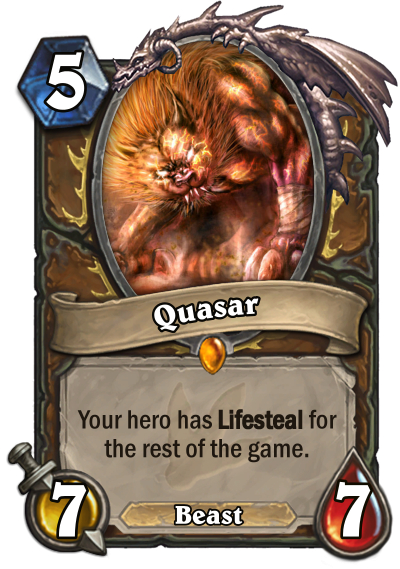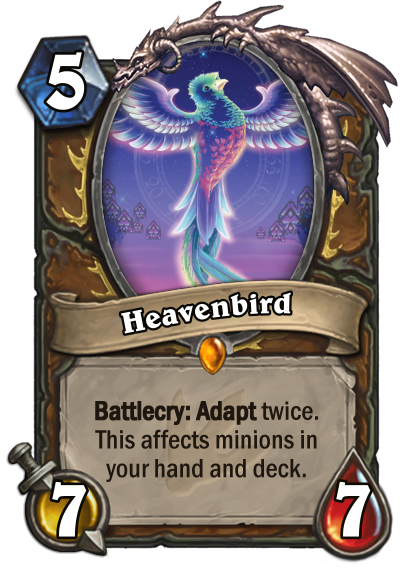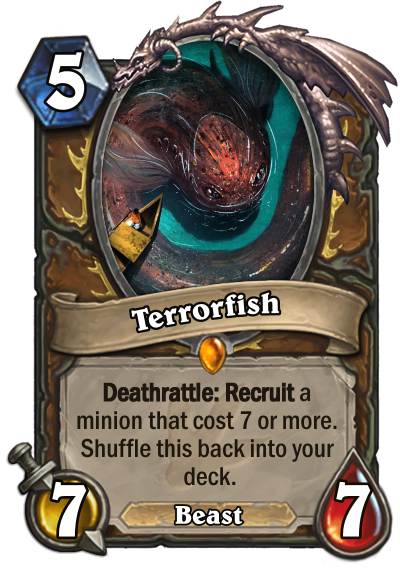 teknician's "The Call of Icecrown"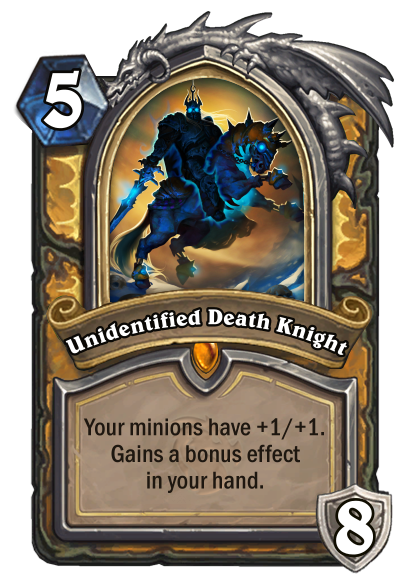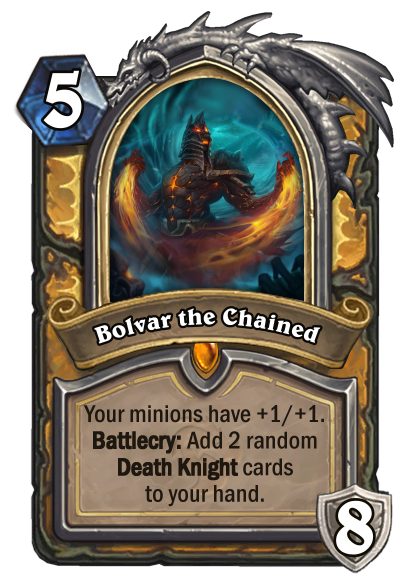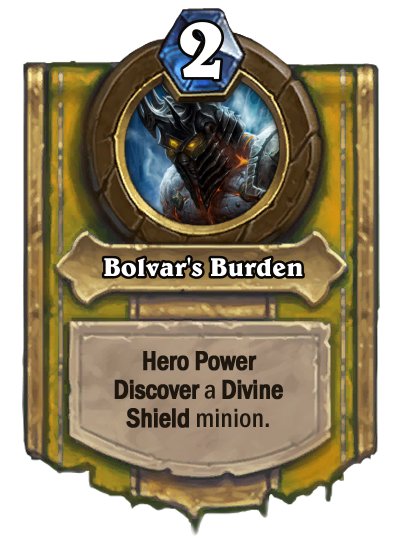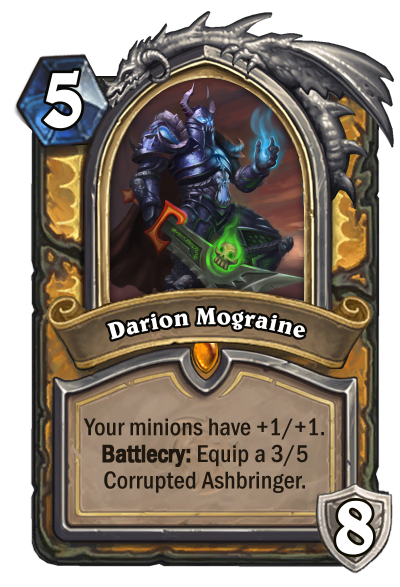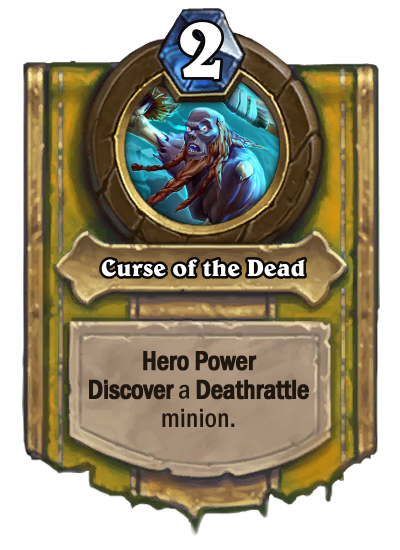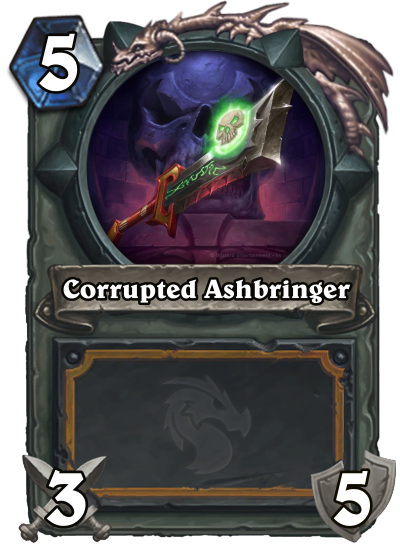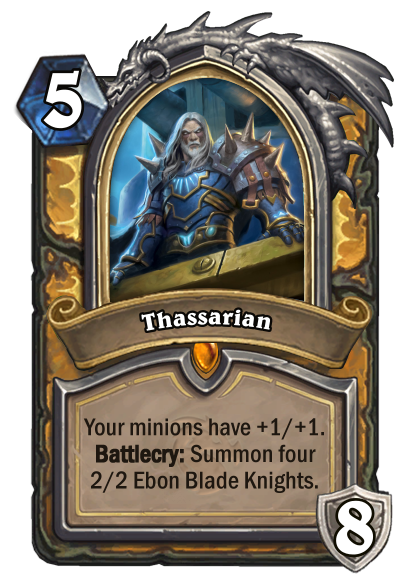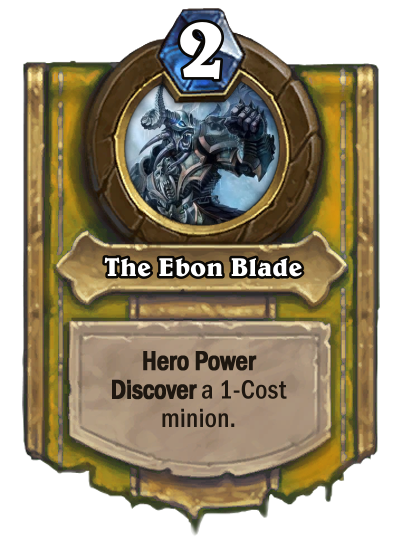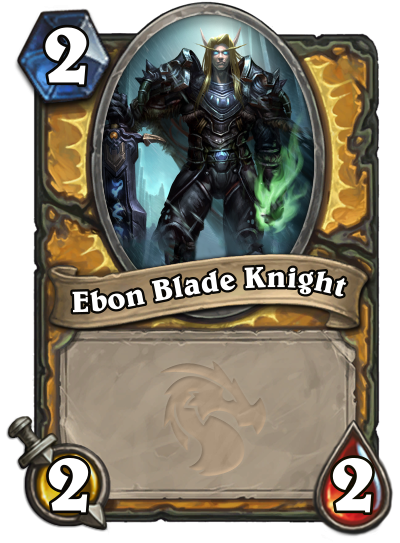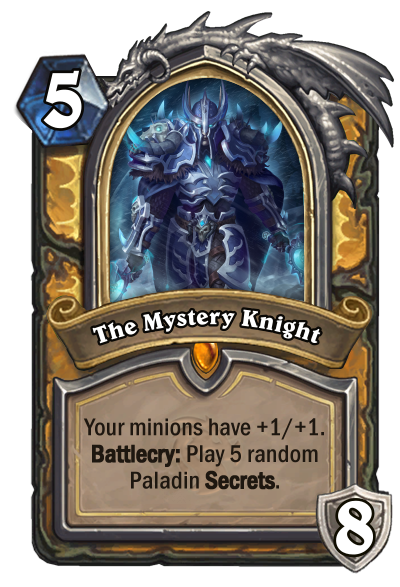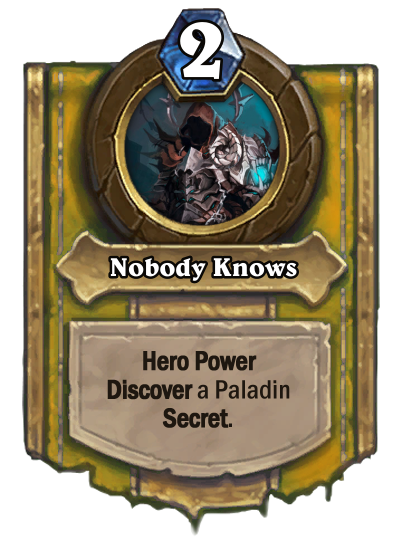 acegamerperson's "Gathering of the Iron"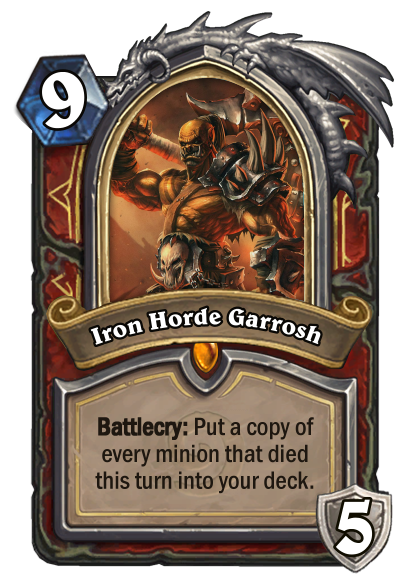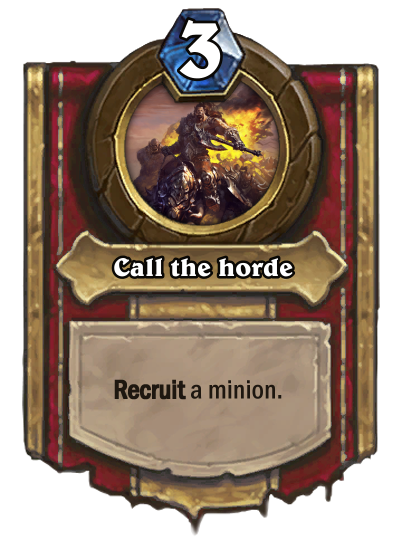 AG007's "Druid of Val'sharah"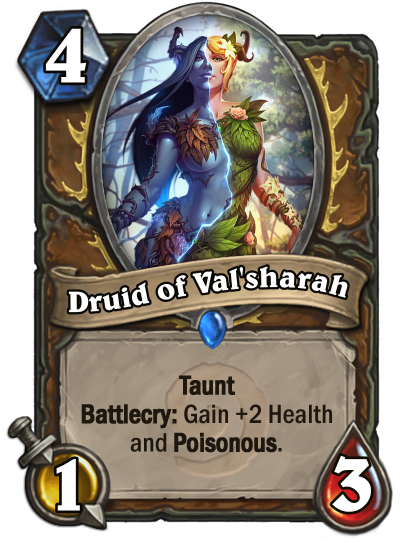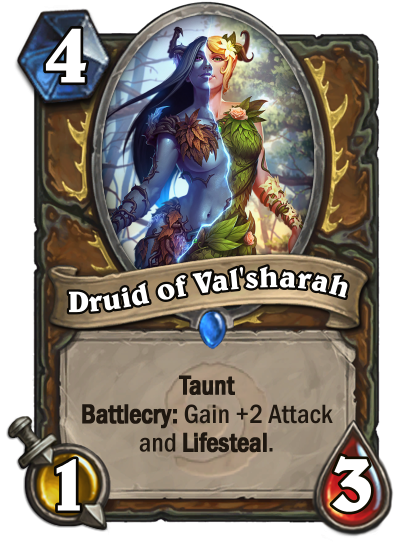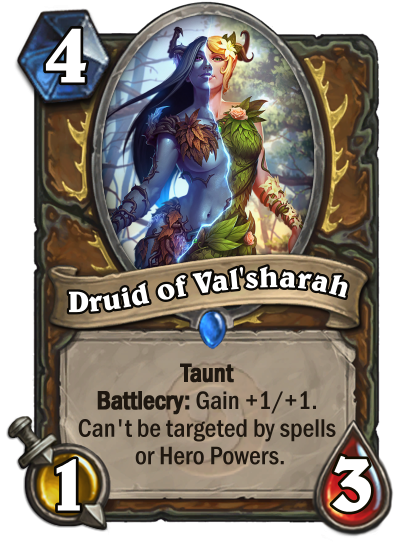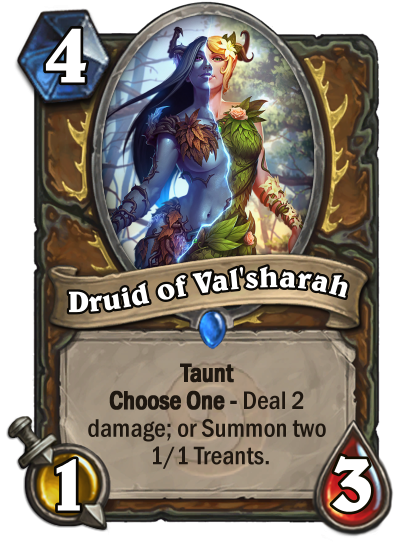 Wailor's "Unidentified Alignment"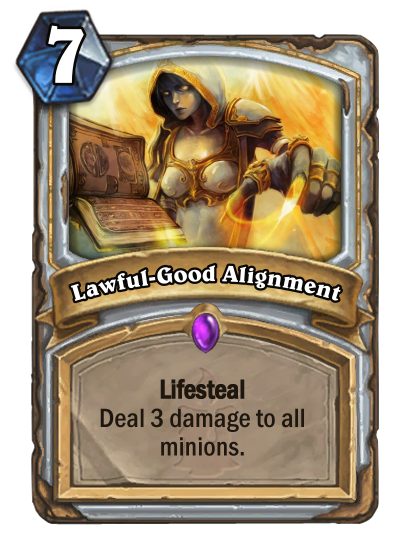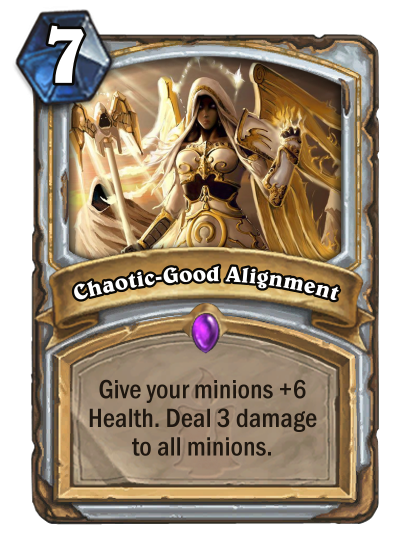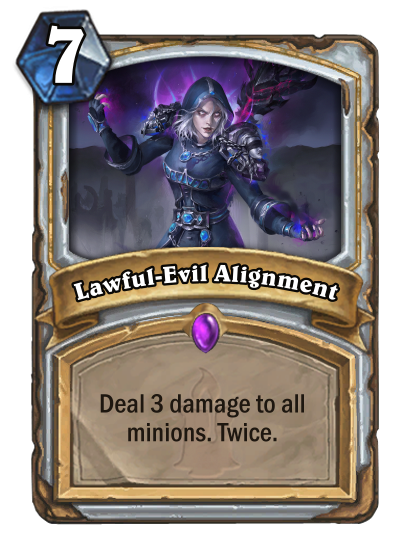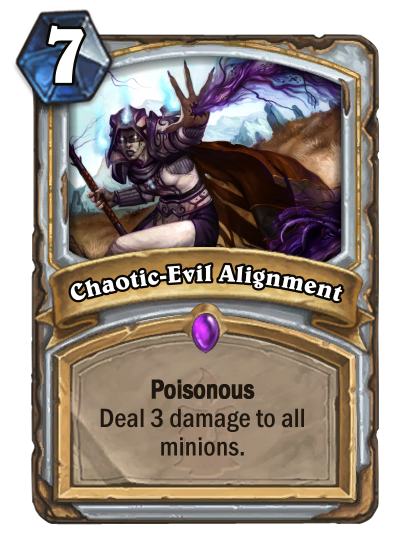 Behold, foolish interlopers! I am commanding this mortal to spread the will of the Scourge throughout the interwebs, encouraging you to seek out me, Archlich Kel'Thuzad! Now coming to you as the tenth class of Hearthstone!
I am a finalist in this Class Creation Competition, so if you could give it a look I would be greatly appreciative <3