CheeseEtc
Card Design Champion
Hero of HearthPwn
Join Date:

10/8/2015

Posts:

3,537

Member Details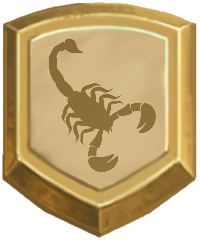 YEAR OF THE SCORPION
2019 - 2020
Imgur albums for each expansion (in case the images don't load)
HALL OF FAME

↺ HALL OF FAME ROTATIONS ↺

Inner Fire / Mana Wyrm / Archmage Antonidas

⇅ REPLACED WITH ⇅

Velen's Chosen / Freezing Potion / Rhonin

Justification

Inner Fire – When used in combination with other spells like Divine Spirit or Power Word: Shield, Inner Fire can potentially lead to an OTK. Many Priest combo decks relied on this interaction. However, the main problem of this card is that it limits design space because it prevents us from releasing minions with high base health relatively to their cost for the priest class or as neutral cards. Moving Inner Fire to the Hall of Fame will free this design space.

Mana Wyrm – Mana Wyrm is one of the most powerful –if not THE most poweful– 1-Cost minion in the game, and has been played in every aggressive Mage deck since the dawn of Hearthstone. It feels so unfair against some decks that many players concede as soon as they see their opponent playing it on turn 1. It also overshadows all other 1-Cost options for Mage. Moving Mana Wyrm to the Hall of Fame will force aggressive mage decks to consider other options for 1-Cost minions, and allow slower decks to breathe.

We also considered moving Sorcerer's Apprentice to the Hall of Fame, as the latter is used in both aggressive and combo variants of mage, however we decided against it because we consider her to be core to mage's class identity, she opens up more deck building possibilities than she closes them.

Archmage Antonidas – Dalaran's former ruler sees and has seen play in many mage decks over the years. However, since the release of Un'Goro, it has mostly been used as an OTK tool in combination with Sorcerer's Apprentice. In fact, it's one of the most potent OTK in the game since it is a potentially infinite source of damage, making it even harder to effectively counter, which feels extremely unfair to whomever is on the receiving side of this combo. For this reason, Antonidas will be moved to the Hall of Fame.

But wait, there's more!

We've been moving cards into the Hall of Fame for the third time now. Mage was hit the hardest by these rotations since it lost 4 of its Classic cards (vs. 0 or 1 for all other classes), including its Classic legendary minion! For this reason, we're introducing 2 mage cards that were released during past expansions into mage's Classic set, alongside a Priest card.

Velen's Chosen (Goblins vs Gnomes) - Priest historically struggled to establish board control in an effective way, even though board control high-health minions are supposed to be part of its class identity. Velen's Chosen remedies this issue, as it allows priest to transform a small minion into a solid board-contesting minion.

Freezing Potion (Mean Streets of Gadgetzan) – Freezing Potion has all the qualities that make a good Classic card. It uses a core part of mage's class indentity (freeze) in the simplest way possible. It opens up many deck building possiblities based around freeze effects but is not an auto-include in most or all Mage decks of a given playstyle.

Rhonin (The Grand Tournament) – Rhonin is a well-rounded late-game minion who provides Mage with more card longevity. It can also be used in decks using multitudes of small spells, as he generates Arcane Missiles. Again, Rhonin is a simple minion who opens up deck building possibilities without being "mandatory". Making him the new Classic Mage legendary also bears symbolic significance: In the Warcraft universen Rhonin really did succeed to Antonidas as the ruler of Dalaran.

Thanks for joining us! We're excited to share a new Hearthstone year with you, and we'll see you in the Tavern!
#1

SCRAMBLE FOR SHATTRATH

Draenor. Decades ago, this world was ravaged. A power-hungry orc named Gul'dan made a pact with the Burning Legion to create the Horde. The Horde decimated this once-verdant world, transforming it into the barren wasteland we now call Outland. However, in this ocean of despair, one beacon of hope still shines for its inhabitants: Shattrath. But the city is disputed between rival factions, each of which wants to gain power over the luminous city...

FACTIONS & RINGS

Shattrath was the hub city for players during Burning Crusade, an expansion that was also notable for the introduction of Jewelcrafting. The city of Shattrath, led by A'dal and the Sha'tar, is the theater of dark machinations emanating from three factions...

The noble Aldor , servants of the Naa'rus and masters of healing ;
The clever Scryers , former allies of Kael'thas and masters of destructive spells ;
... And the cunning Consortium , an organisation of Ethereals and experts in skirmish attacks ;

UNLIKE GADGETZAN GANGS, FACTION MINIONS CAN BE USED BY ALL CLASSES, HOWEVER YOU CAN ONLY USE ONE FACTION PER DECK (i.e. you can't have two minions from two different factions in your deck). You are considered part of a faction when you have at least 1 card of that faction in your starting deck.

ALDOR
Minion heal

The Aldor are an ancient order of draenei priests who revere the naaru and assist the Sha'tar in their battle against Illidan and the Burning Legion. They are found primarily in Shattrath City and Shadowmoon Valley. Though they have suffered much at the hands of the blood elves who later became the Scryers, they have put aside open warfare for the sake of the Sha'tar. The Aldor's most holy temple lies on the Aldor Rise, overlooking the city from the west. [Source: Wowpedia]

SCRYERS
Spel damage

The Scryers are blood elves who reside in Shattrath City led by Voren'thal the Seer. The group broke away from Prince Kael'thas and offered to assist the Naaru at Shattrath City. They are at odds with the Aldor, and compete with them for power within Shattrath and the Naaru's favor. [Source: Wowpedia]

CONSORTIUM
Hero attack

The Scryers are blood elves who reside in Shattrath City led by Voren'thal the Seer. The group broke away from Prince Kael'thas and offered to assist the Naaru at Shattrath City. They are at odds with the Aldor, and compete with them for power within Shattrath and the Naaru's favor. [Source: Wowpedia]




Each faction has its leader, as well as its own type of Ring. Rings are a new special type of cards, like heroes.

FACTION LEADERS

FACTION RINGS


Note: The Consortium Ring is also active during your opponent's turn, and can break during it.

Rings will be displayed in the same zone as your Secrets/Quests;
As a consequence, you can't have more than 5 (five) of them;
Unlike Quests or Secrets, you can have the same Ring "equipped" several times;
They will all cost (2);
They are fully collectible, but my expansion will feature ways of generating them otherwise;
They give you either an aura or an on-trigger effect that lasts for a certain amount of turns or actions;


Yes, it's a Druid with a Paladin Secret. What you gonna do about that?

---

OTHER NOTABLE DENIZENS & SPELLS

C'mere! Ya don't want to be riskin' yerself in a dungeon, do ya? Filthy work, and for what? Some worthless trinket? Nah, what ya need be one of my amulets. Guaranteed to work!

Griftah is a NPC in Shattrath famous for selling junk items with descriptions that make them sound like they have actual effects. Needless to say, the below tokens are in fact all useless.

ALL 45 CARDS OF THE EXPANSION

---

NEUTRAL (9)

---

DRUID (4)

---

HUNTER (4)

TOKENS

---

MAGE (4)

NOTES:

Gemmologist can also draw you the Scryer Ring.

---

PALADIN (4)

NOTES:

Shattrath has a strong paladin flavor in Wow. This is why Paladin has 2 Ring-related cards instead of 1, and can generate Rings from other factions.

---

PRIEST (4)

NOTES:

Void'al turns back to A'dal only after it is effectively healed. Healing him at full health won't work. It's a potential sticky 8/8 if you're skillful enough.

---

ROGUE (4)

---

SHAMAN (4)

TOKENS


Magma Rager

---

WARLOCK (4)

NOTES:

Illidari Infiltrator's effect only applies to your minions. For example, casting Hellfire will deal 4 damage to all enemies and heal your characters for 4 (4 instead of 3 because of spel damage)

---

WARRIOR (4)

TOKENS

---
#2

THE GREAT WARS

"In the Age of Chaos, four factions fight for dominace..."

PRESENTATION

I'm shamelessly exploiting people's nostalgia again! This expansion is, obviously, based on the three Warcraft RTSes. As in Warcraft, TGW decks will consist in gathering Resources through cards and powers and use them to build Structures. Most of the "cult" units and characters that aren't already in HS will be featured (Footman, Grunt, the freaking Dark Portal...). The expansion will feature two intertwined mechanics:

Structures: The HS equivalent of WC1/2/3 buildings. Structures are of course be based on the actual RTS structures. Structures are dormant cards with a "structure" tribe and permanent or on-trigger than can't be played using normal mana but can only be played using...
Resources: Resources are an alternative... resource, different from mana that is used to play structures. Unlike mana, it is non-renewable and must be acquired through special cards. Resource cards are balanced around the idea that 1 Resource ≈ 0.5 to 1 mana. Resource quantity are displayed between squared brackets [] on my cards in order to make them more readable, similar to how Costs are always displayed between parentheses.

Your current resources will be displayed this way:


Behold my mad MSpaint skillz!!!1

RESOURCE GENERATORS

"Ready to work!"

STRUCTURES

Fun fact: Two WC3 buildings are already in the game : Ancient of War and Ancient of Lore.

HEROES OF THE PAST

ALL 45 CARDS OF THE EXPANSION

---

NEUTRAL (8)

NOTES:

---

DRUID (4)

NOTES:

Teldrassil will be the only Structure that costs mana (and prevents you to play resource generators). Unfortunately the Wisp is already in the game and can't be Druid's resource generator!

---

HUNTER (4)

---

MAGE (4)

---

PALADIN (4)

---

PRIEST (4)

NOTES:

Yes, I know Northsire Abbey's art is not Hs-style but it's the only one I found. It may look OP, but you don't always want to draw cards. We've all seen those Trolden videos of people accidentaly being milled by going "full Northshire" (a term that would take a brand new meaning with this card).

---

ROGUE (4)

---

SHAMAN (5)

TOKENS

NOTES:

Ner'zhul is one of my wildcard (the other two are neutrals).

---

WARLOCK (4)

TOKENS

---

WARRIOR (4)

TOKENS

---
#3

KITCHEN APOCALYPSE

Made in collaboration with @Pircival

"GREETINGS, INSECTS! I AM RAGNAROS THE KITCHENLORD! THE BEST CHEF ON AZEROTH (*)! ALL OF MY RESTAURANTS ARE 3 Y'SHAARJ STARS RESTAURANTS, AND THAT'S I ONLY WORK WITH THE BEST. ALL OF MY EMPLOYEES ARE HELD TO THE HIGHEST STANDARD TO BRING YOU THE BEST FOOD YOU'VE EVER TASTED. THEY KNOW THAT IF THEY FAIL, THEY'LL BE FIRED. LITERALY.

(*) : Those who disagreed with that statement mysteriously died of spontaneous combustion.

What does Ragnaros do when he's not getting his ass kicked by Vanilla WoW nostalgics or getting moved to the Hall of Fame. He cooks! Ragnaros the Firelord, who wish to forget his past as an Elemental Lord enslaved by Old Gods, has since renamed himself the Kitchenlord after he decided to become a full-time Chef because he doesn't want his ass to be kicked by adventurers again. Unfortunately, Ragnaros is not as good as he says because he burns things a lot.

As you can guess, this is a cooking-themed expansion (no shit sherlock). The expansion will be based around Recipes, a new mechanic that allows you to generate a card over and over again. Recipes can be thought as repeatable and less impactful Quests.

A detailed explanation of how Recipes work:

I'm a MSPaint wizard.

Some Recipe cards:

RAGNAROS AND HIS CHEF ARMY

---

ALL 45 CARDS OF THE EXPANSION

---

NEUTRAL (6)

TOKENS

NOTES:

Gordo's Recipes will scale with the Cost of the card being discovered. Here are the different possible recipes: Draw X cards; Destroy X minions; Restore X Health; Deal X damage to the enemy hero; Cast X spells; Use you hero power X times. X = Card's Cost +2. (This means e.g. 2 for Backstab and 10 for Ironbark Protector.

---

DRUID (4)

---

HUNTER (4)

NOTES:

The "Destroy 2 minions" part on Fried Egg's recipe also includes destroying your own minions through attacks.

---

MAGE (5)

TOKENS

NOTES:

Bazzil is a fatigue nullifier which in practice replaces fatigue damage by random spells.

---

PALADIN (5)

---

PRIEST (4)

---

ROGUE (4)

TOKENS

NOTES:

Yes, the Stormstout token's border colors match the elements they represent.

---

SHAMAN (4)

---

WARLOCK (5)

---

WARRIOR (4)

TOKENS

NOTES:

Bear Kabob is activable through cards like Whirlwind, etc.

---
Acknowledgements

Special thanks to :

Teknician who helped a lot with the design of the Ring border and some other cards;
Pircival who helped me complete the final expansion;
Everyone who provided feedback for my cards.
Custom cards :


CLASSES : Alchemist (CCC#5 | Phase V) | Chef (CCC#4)


EXPANSIONS : Year of the Scorpion (Year Comp)