ShadowsOfSense
Senior Moderator

Hater of Cake
Join Date:

11/25/2014

Posts:

7,223

BattleTag:

Sensi#21917

Member Details

This Week's Finalists
---
Competition-Specific Restrictions:
You must make a Trial card, a custom card type of linkblade91's design!
Trials are like reverse-Quests: they give you a buff or bonus immediately, in exchange for a penalty or rule you must follow for the rest of the game.

Check out the spoiler below to learn about the namesake Legendaries of The Trials Within Us:
The Trials Within Us told nine separate tales of defeating one's personal demons and tackling adversity. The Trial cards were meant to do just that, referencing various people and events across Warcraft's timeline. Preferably, your Trial should also tell some kind of story.
Below are two examples. The collectible card with the Start of Game benefit is called the Trial (the top two), while the "token" describing the negative effect you have to deal with is called the Burden (the bottom two):
Trials do not cost mana because they are played automatically at the start of the game. They take up space in your deck initially, but cannot be drawn or generated and they disappear from your deck after the mulligan.
Trials are technically Even-cost (Zero being an even #). This means they work with Genn Greymane, reflecting Baku the Mooneater's synergy with Quests.
A reminder for the Burden would take the form of a purple gem, just like the orange gem for Quests: when you hover over it in-game, you would see the token card.
Also, like with Journey to Un'Goro, you have to assume there will be other cards related to your Trial released at the same time. When you go to upvote other people's Trials, you shouldn't think about them in a vacuum.
---
We have whittled down
~80 valid submissions
to just
8
of the community's favorites.
Check out all the finalists below and vote in our poll (vote for as many or as few as you like) to help decide the winner and be sure to check back after the poll finishes for the announcement of the winner and the start of a new theme!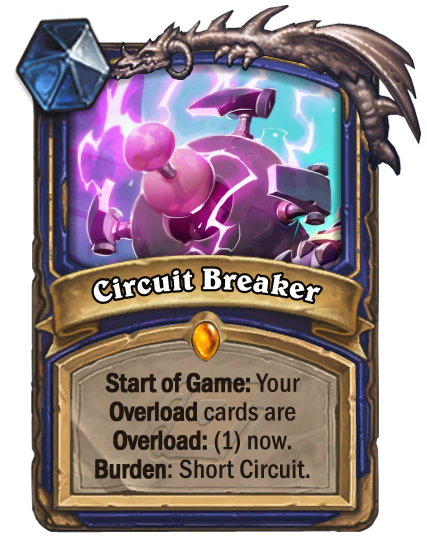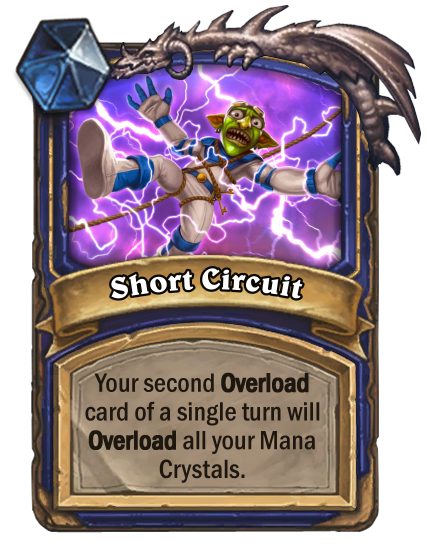 by ffinderous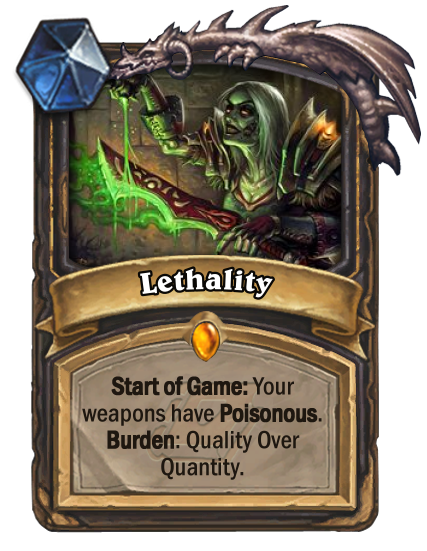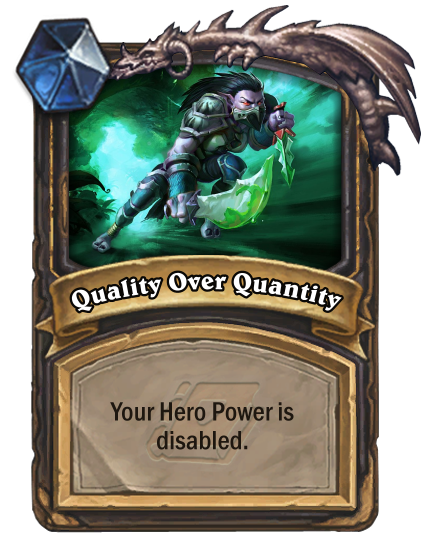 by Sinti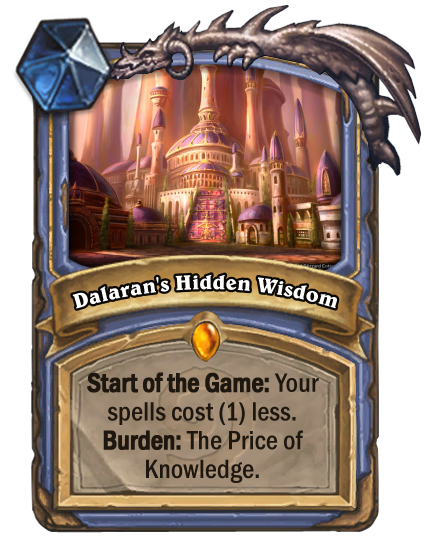 by TimmusGG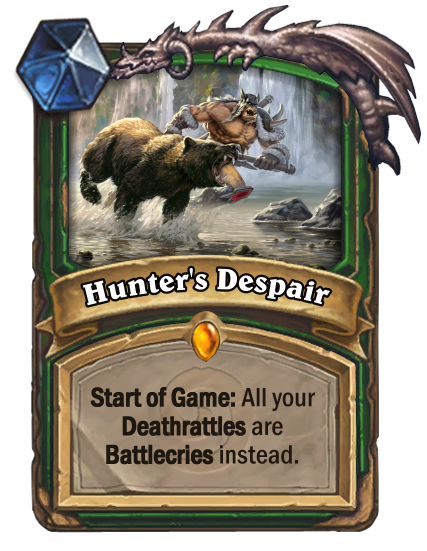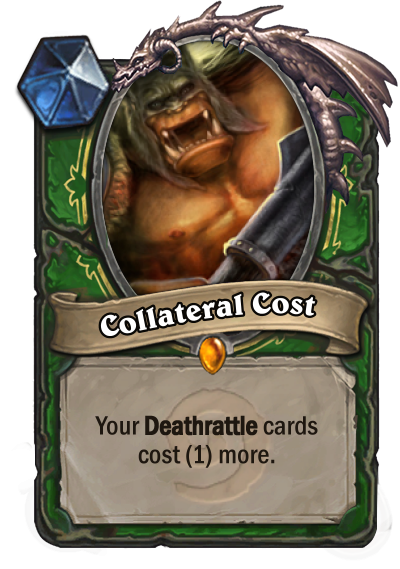 by LevaVanCleef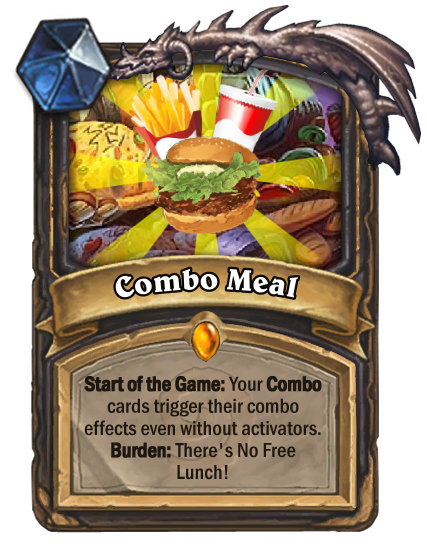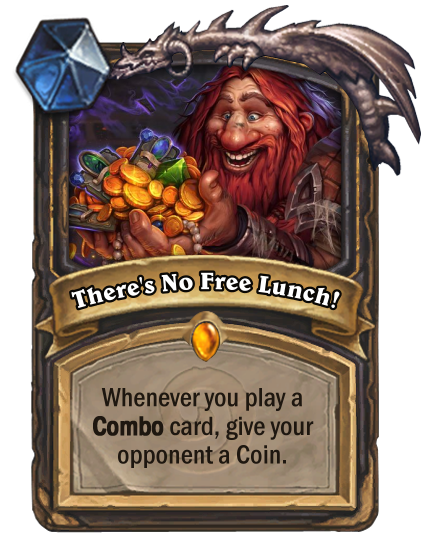 by Ashkrell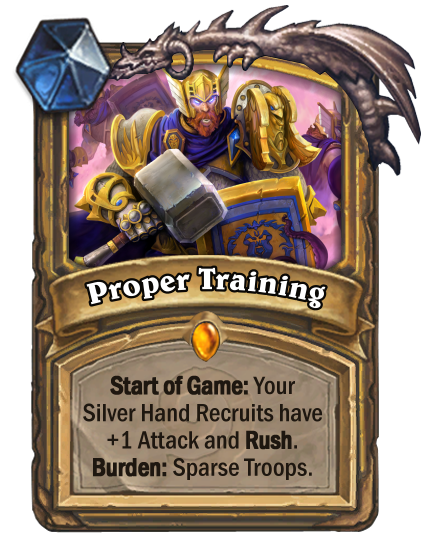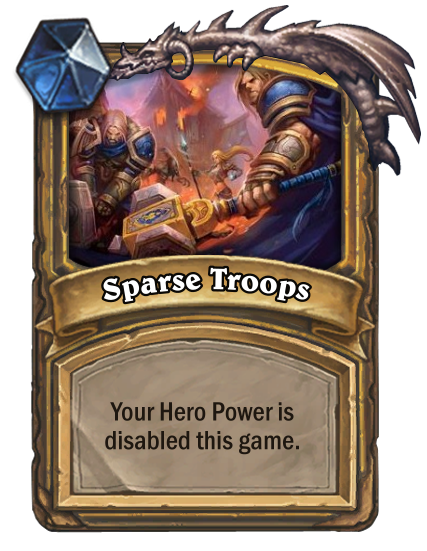 Silver Hand Recruit
by kasper376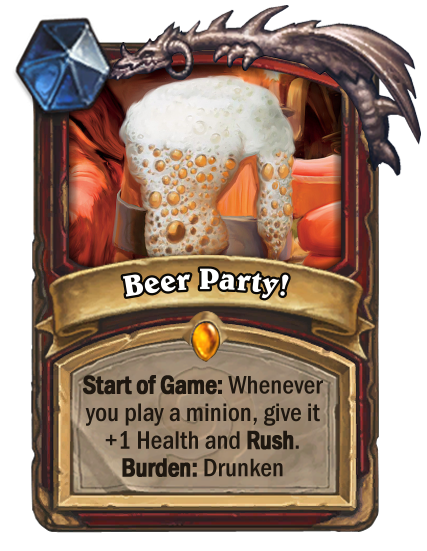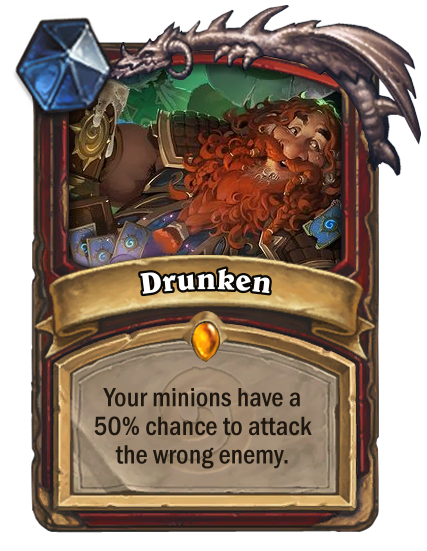 by BOOOOOOOOOOM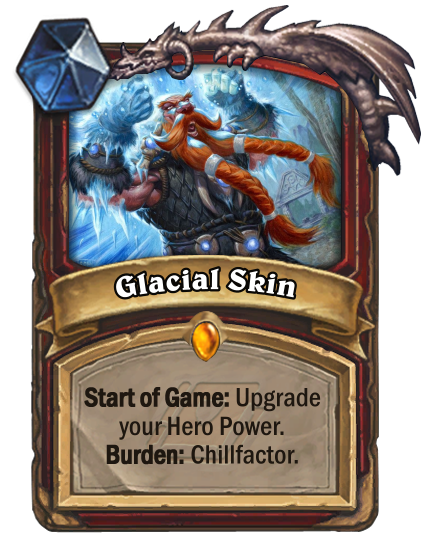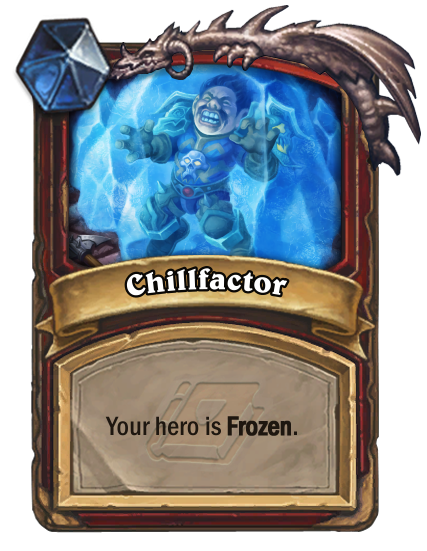 by Lathy