Techwood
Silvermoon Guardian
Location:

Eu

Join Date:

6/19/2019

Posts:

117

BattleTag:

Techwood#21884

Member Details
What do you think about Rase vs Purple on Grandmasters yesterday? I personally think it was really suspicious with blizzard rules but also very funny lmao.
So for those who don't know. Rase vs Purple was a warrior mirror match (those typical boring matches). After 1 hour game, Rase was close to dying as Purple hits Rase face with some damage. Rase was gonna take fatal fatigue damage next turn giving the win to Purple.
Just after Purple ended his turn, he got up his chair to celebrate for his win but the turn timer hit, destorying both heroes and ending up in a tie. Casters took a break to sort that out (probably because Purple was really pissed off lol) and after 10 min, the game was back live. That game was regarded as 1-1 , basically a draw.
Next game Rase was having bad luck, but in my opinion with some good topdeck he could have turned the game tide. But just as i thought that, Rase disconnected, never to connect back again. So they waited and waited but Rase never came back. Purple took the win and 3d place, backing Rase out of the tournament at 4th place. Was it rage? Was anyone Scamazed? So suspicious. What do you guys think?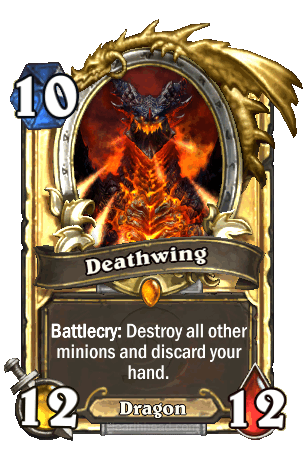 I am power, incarnate!