Asylum_Rhapsody
Card Design Champion

Mistress of Pain
Join Date:

3/29/2015

Posts:

3,257

BattleTag:

Asylum#1663

Member Details
Huh? Wrong banner again?
Have no fear, Fan Creation Forum! I'm just taking a moment to remind you all that our Class Creation Competition has reached its grand finale and that we have four awesome competitors eager to show you their final products. These users have put a lot of work and dedication into creating entirely unique Hearthstone classes, so if you haven't checked them out yet, please consider paying the Class Creation Competition FINAL Poll Topic a visit. Check them out, and vote for who you think deserves to be a Finalist! Now, back to your regularly scheduled programming...
---
This Week's Finalists
---
Entry Restrictions:

Your card must be a Minion, and that minion must be depicted in the card's artwork as having a beard.

Your minions must include an effect that triggers as a result of the minion being damaged. Enrage effects are an obvious example, but we'll also accept effect like those from Acolyte of Pain, Frothing Berserker, and Grim Patron.
---
We have whittled down ~150 entries to just 22 of the community's favorites.
Check out all the finalists below and vote in our poll (vote for as many or as few as you like) to help decide the winner and be sure to check back after the poll finishes for the announcement of the winner and the start of a new theme!
(Be sure to consider design, art and balance of the card when voting!)

Notes: Cards with a black border have additional art / comments in the Spoiler Tags below!

by Sinti

by BleedTheLizard

by uiasdnmb

by Varolie

by HiMyNameIsSander

by Firebolts

by Zukuu

by literleck

by Aizai88

by DKPaladinMDL

by adriamrk

by Kill_Dash_Nine

by Elyxie

by rdeegan

by Ethenil

by BerserkMidget08

by Neopolitan

by GoToTheSatan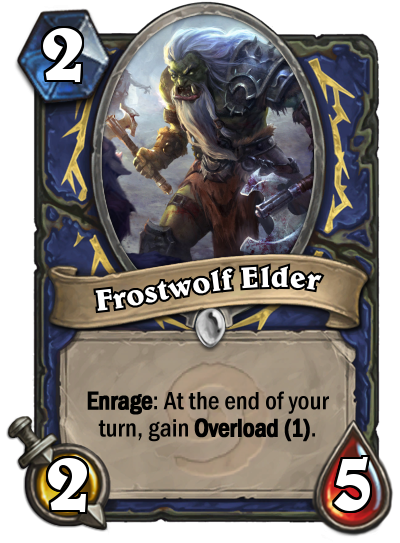 by Hassashu

by CasmX

by Shanksyo

by MardyVaino (Wild Card)
---
Tokens / Clarifications:

Tetchy Lich
Ethereal Drake
Anduin Lothar
Algalon the Observer (by Neopolitan)
The 'countdown' starts at 5.
Algalon the Observer (by CasmX)