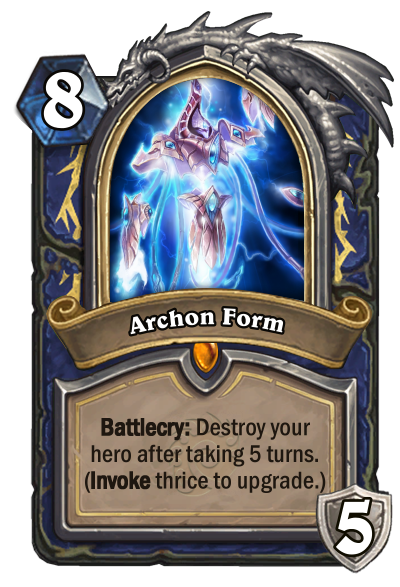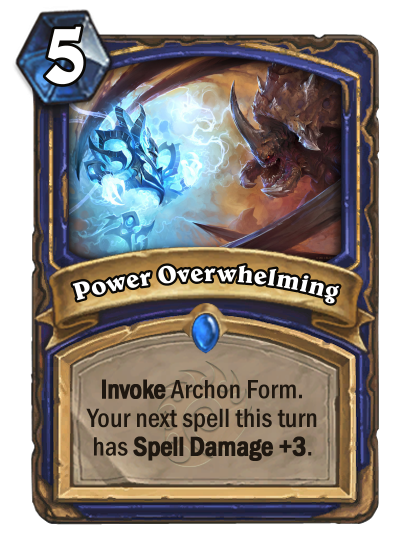 "Power... OVERWHELMING!"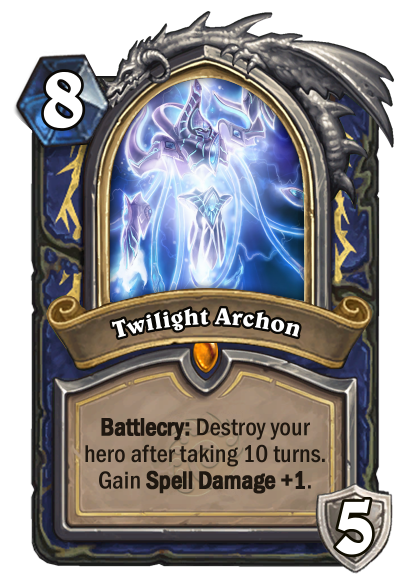 Although not strictly hearthstone themed, after seeing this art I knew it had to be done. Archon Form is somewhat different to Galakrond, with lower value Invoking cards, but a higher power Invoke effect. It starts off as 'Deal 3 damage to a random enemy. Overload: (1)', but by the time you upgrade and play the twilight archon, it can be 'Deal 4 damage to four random enemies. Overload: (4)', operating like Arcane Missiles. And yes, it Overloads for each Lightning Bolt cast.
The intent is that the player becomes surging with ever increasing power, dealing massive damage to the opponent, and either winning, or destroying yourself in the process. Each time you use your hero power, is another time you've Invoked, so you'll Overload yourself further and further, dealing more damage, but limiting your own ability to do anything else.

As an Archon might say:

"We... BURN!"