Asylum_Rhapsody
Card Design Champion
Mistress of Pain
Join Date:

3/29/2015

Posts:

3,259

BattleTag:

Asylum#1663

Member Details

---
Greetings, Hearthpwn!
Hello again! As I stated in the first poll, we're almost half-way though our third Class Creation Competition, and it's time for you to help us determine who will advance to the next phase by voting for your favorite fan-created classes! Three phases in, competitors have completed their classes' Basic and Classic sets. Check out out their new classes below, represented by their hero, hero power, and four example cards from their Classic Set.
If what you see here piques your interest, click on any class's name to be directed to their post in the Phase III Submission Topic, where you can see their full Classic and Basic sets, as well as deeper explanations of their classes. Also, remember to check out the spoilers below each entry to check out their example cards' flavor text and any relevant tokens.
Because we have so many competitors still remaining, this phase's poll was split in two. The first poll began yesterday, ran for 24 hours, and has now concluded, so now it's time for the second poll for the second half of the competition entries. Check 'em out!
---
THE DRYAD by Broeck1 (post #27)
Witheroak: «He gets grumpy when someone tells him he has a smelly breath.»
Circle of Life: «Not exactly what Elton had in mind when he wrote Circle of Life..»

Coilfang Stinger: «How did this guy even got through this entrance of this place? Is diving mosquitos a thing now?.»
Illusory Dream: «Ok, is this an illusion in a dream or a dream in an illusion. Dreamception.»
---
THE FLAME WIELDER by SanderNightsite (post #2)
Master of Ragers: He's sad because he keeps setting the fire alarm off.
Magma Rager
Magma Creeper: He's actually really 'cool' when you get to know him.
Magma Rager
Wall of Fire: Build a wall and make hunters pay for it.
Highway to Hell: Highway to Hell is Rangaros's guilty pleasure song.
---
THE ALCHEMIST by Turkeybag (post #8)
Bottled Death: "And you thought getting a ship in a bottle was hard"
Love Potion No. 99: The 9th version resulted in uncontrollable singing"
Bottled Plague: "The label reads: Keep in reach of children"
Grim Grizzly: "People often say that being around him is unbearable"

---
THE SWARMLORD by Zanywoop (post #20)
Flight of The Bumblebee: Bumblebee... Riiight....
Crustnation: Debate still rages between biologists whether it's a crustnation or a crustprincipality.
Hivemind: It takes a lot of beasts to decide which restaurant to visit, mostly because they've eaten the staff of half the restaurants in Azeroth.
It's a Wrap: Yeah, they'll definitely want to fight for you. It's not like you PERSONALLY ATTACKED them or anything.
---
THE STARCALLER by Hurien (post #24)
Exodar Starseeker: She still doesn't know which one exactly is the "second star to the right".
Guiding Light: Be sure to keep it inside or you risk being lost, crushed, cold and confused.
Acolyte of the Sun: People often say she has a sunny attitude, along with a bright smile.
Singularity: Oh, he should be alright. We have no records on a little space-time ripping being painful. Not saying he'll come back, though.
---
THE DRAGON KNIGHT by FunPolice749 (post #21)
Magical Drake, Puffy: Everyone likes a magical dragon but Puffy has the issue of HUMMING THE SAME TUNE ALL DAY.

Warrior of the Dragons: He commands the dragons almost as good as Yvon himself but the only issue is that he just can't seem to get the Whelps to listen to him.
Knight of the Order: He mostly joined to get the free coupons the Order offers.

Forge Drake: You know it's hard to work a forge that's 1/10th your size but somehow these guys manage.
---
THE CULT LEADER by OBoily (post #22)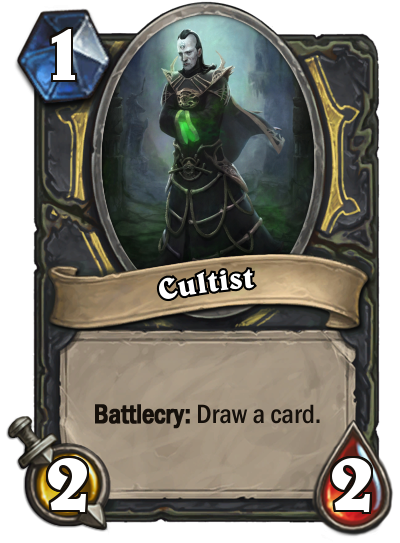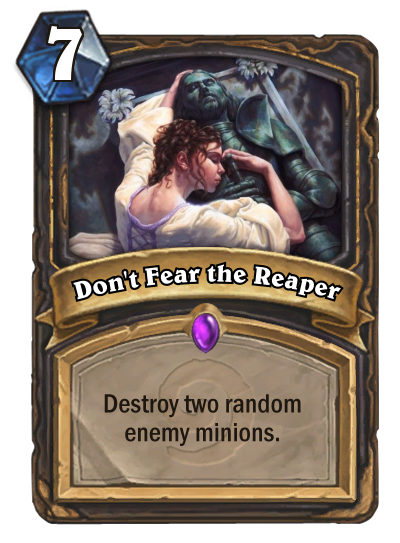 Shifting Shadows: «I saw it around midnight yesterday. I'm not sure what it was, but I know it was frightening.» - A peasant
Don't Fear the Reaper: «Love of two is one. Here but now they're gone. They are together in eternity.»
Worshipped Leader: «A dash of power to make it appealing, and you've got too many Cultists.»
Vile Discharge: «Don't power a mech with that: they tend to become malevolent afterwards.»
---
THE STORYTELLER by aaro54 (post #23)
Silver Tongued Bard: "He's the best bard in all of Azeroth. That's what he says, at least."
Forgotten Monster: "He might seem all big and tough, but all he really wants is attention."
Deus Rex Machina: "Goblin storytellers tell okay stories, but they put Deus Rex Machina in almost all stories. You can't just add a giant robot dinosaur to A Hero's Journey from the First War, even though it's totally radical and cool!"
Iloes, Fate Keeper: "Keeping track of all fates is a tough job, but it had always been her fate to do this. No, really, it says so in these books."
---
THE BLOOD MAGE by ZardozSpeaks (post #26)
Every New Beginning...: "One more time! From the top, boys! Hit it!"
Kael'thas Sunstrider: Not the first prince to succumb to darkness, but he is the first to get a Hearthstone card.
Mana Crusher: *Smashes through wall* "Oooooh, Yeaaaah!"
Wall of Fire: Also known as the Half-Time Fireworks Show.

---
THE WORGEN by nurgling13 (post #14)
Hungry Like The Wolf: His mouth is alive, with juices like wine. Because he tore out his enemy's heart and ate it. Worgens, man!
Judgement: Howe Hark is a fair and just lord. It's totally a coincidence that he always condemns criminals to death while in Worgen form. Definitely not some sort of uncontrollable bloodthirst!
Greymane's Guard: Hit me, bro!
Lord Darius Crowley: Star of the upcoming spinoff, Downton Abbey: the Gilneas Years.
---
THE STARGAZER by freddoccino (post #19)
Moongraze Buck: Not to be confused with the Star Buck.
Starman: Mind: blown.
Calendar: Or you could just click that icon in the top right corner of your mini-map.
Cosmo Starscatter: He wanted to be a barber, but everyone kept asking about his name.

---
THE DANCER by Giz4Gamer (post #6)
Troll Breakdancer: "His best friend, Tauren Bodyguard, is a sick beatboxer."

Ethereal Shuffler: "He also works as a card dealer in the local casino."
Shifting Mountain: "The last time he performed, he destroyed 5 cities and created a new river."
Ice Skating: "The golden version won Best Animation of the Year on HearthPwn Card Awards."
---