Update 2:43 AM: Official site is up!
Update 2:27 AM: No more card reveals tonight.
One Night in Karazhan is Hearthstone's Fourth Adventure
Hearthstone's newest adventure is One Night in Karazhan, which is a glorious party hosted by Medivh - and we're invited! The only problem is Medivh has gone missing and now we must find him!

---
Adventure Details
The adventure launches on August 11th.
We will see 45 groovy new cards.
One Night in Karazhan will have four wings. Each wing is purchasable for 700 gold or $6.99 USD.
Buying all the wings together will result in a discount.
You will receive a special card back if you buy the full adventure within the first week.
There will be a special free wing available - The Prologue.
There will once again be a set of class challenges.
---
New Cards
45 new cards will be added with this adventure. Blizzard has revealed 7 of those. Check em out!

Discuss this Card

Discuss this Card

Discuss this Card

Discuss this Card

Discuss this Card

Discuss this Card

Discuss this Card
---
Boss Details
Moroes greets us in The Parlor.

The Magic Mirror.
Chess will make an appearance. Your cards are chess pieces.

Barnes, the Opera House's Stage Manager heads wing 2.
There are three opera fights, just like WoW's Karazhan.

Romeo & Juliet
Wizard of Oz
Little Red Riding Hood

The Curator heads wing 3 - The Menagerie
The Spire

Netherspite - Opens portals just like the WoW fight. Portals buff your minions.
Shade of Aran
---
One Night in Karazhan Guide
Another card set means another guide! Visit our One Night in Karazhan Guide to stay up to date on the latest!

---
Build a Karazhan Deck
All of the newly revealed cards are in our deckbuilder. So go theorycraft away!

---
New Game Board
Like every new card set, a new game board has been added!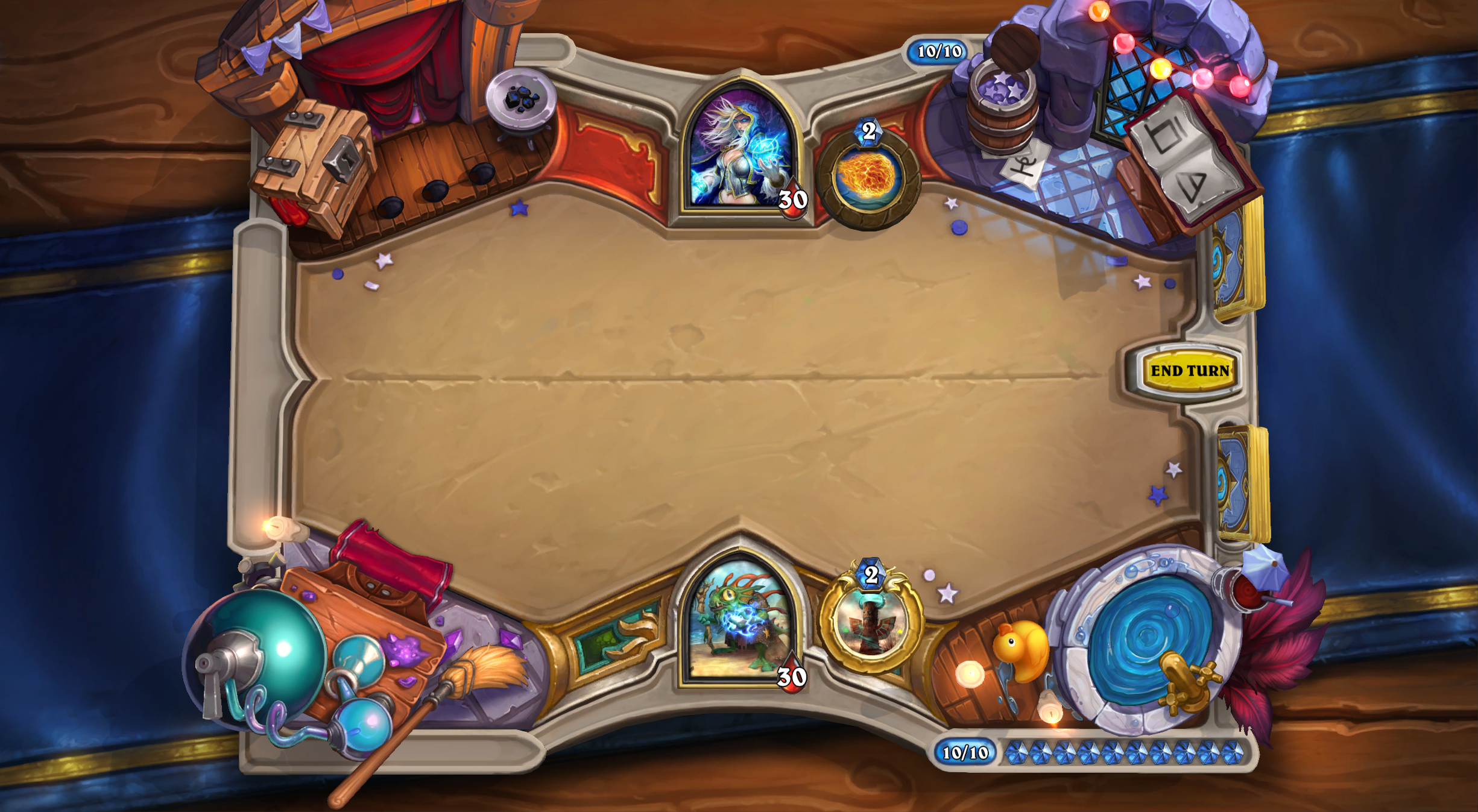 ---
New Card Backs
Two new card backs were spotted during the stream.
Unknown - We aren't sure how this card back is obtained.
Karazhan Nights - Buy the whole adventure within one week of launch.
---
Pricing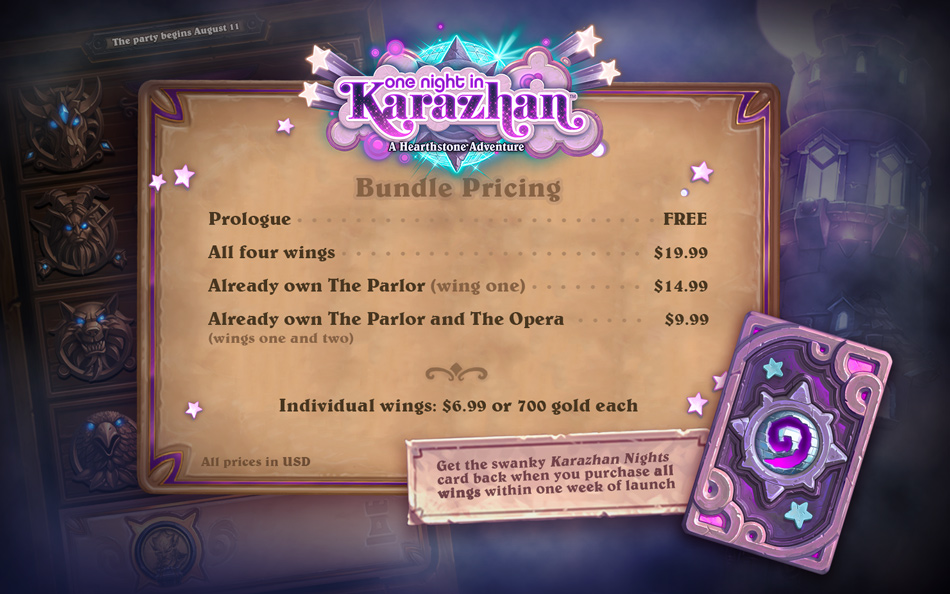 ---
Cinematic Trailer
It is glorious.
---
Silverware Golem Gameplay
---
Event Screenshots
Relive the excitement without the audio!