Wyatt on Large Skill Bonuses, Kanai's Cube Indicator, More Set Dungeon Guides

New Patch Datamined - Recruit a Friend, Rotation for Dec. 8, Patch Notes, Talent Gating Bug


Legion - Human Racial Changes, Black Rook Hold Preview, Adventure Map Fix, Tweets
Update 1:00 PM EDT: Hall of Explorers is now live in the Americas.
League of Explorers Wing 4 Launches Tomorrow
The fourth and final wing of The League of Explorers, Hearthstone's third Adventure, launches tomorrow (Thursday, Friday in EU) and although we don't know the exact release time of it, we can certainly check out what we're going to be up against!
If you don't want to be spoiled, don't read on! The information below on the third wing bosses can be helpful in the creation of decks to combat them quickly if you're aiming to beat all your friends, and the ladder, to the new cards.
---
New Cards Releasing this Week
Twelve! That's the number of cards we'll be seeing from this week's wing, Hall of Explorers. All this week's cards, and their sources, can be found below.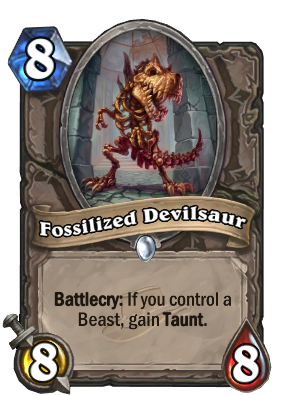 Skelesaurus Hex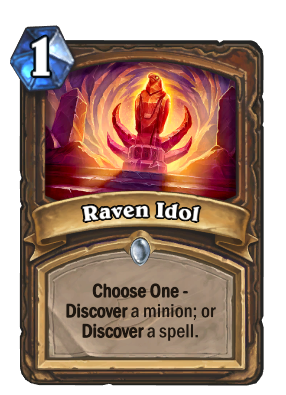 Skelesaurus Hex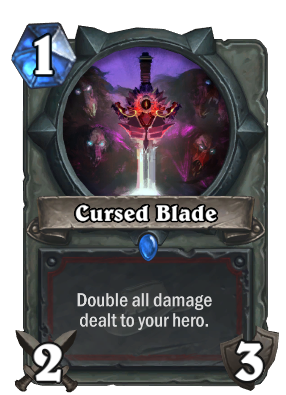 The Steel Sentinel

The Steel Sentinel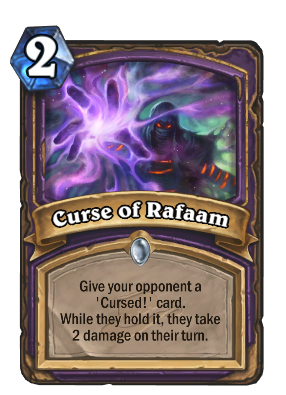 Arch-Thief Rafaam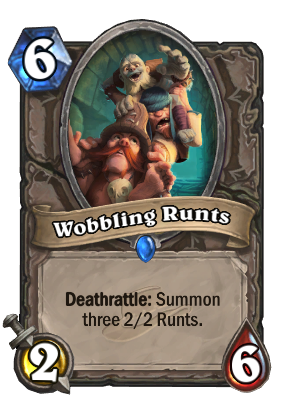 Arch-Thief Rafaam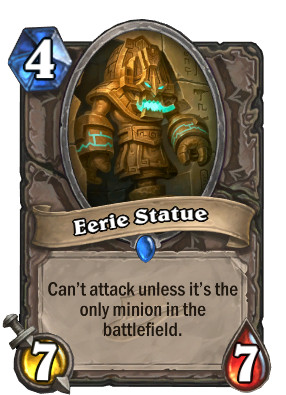 Rafaam Unleashed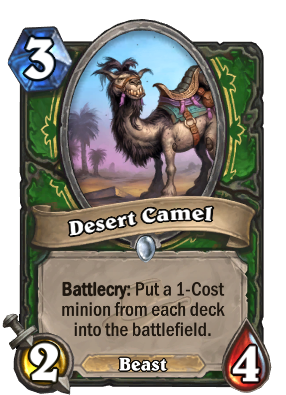 Rafaam Unleashed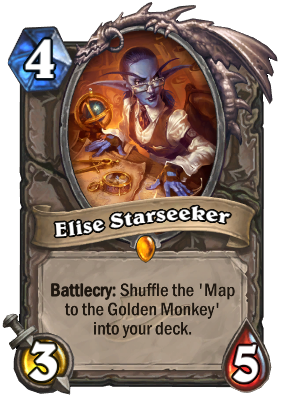 Rafaam Unleashed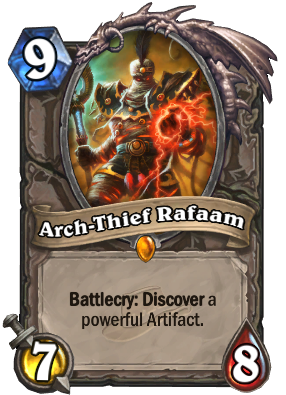 Rafaam Unleashed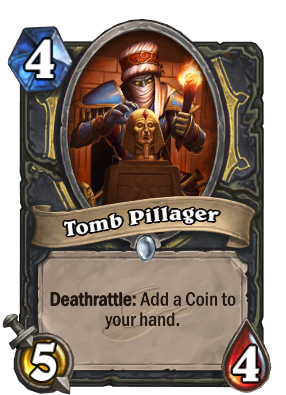 Rogue Challenge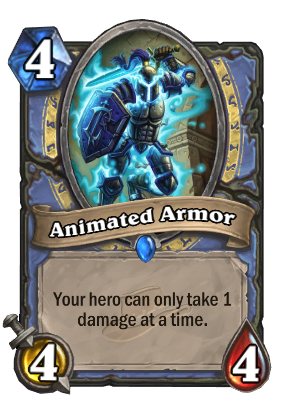 Mage Challenge
---
Boss Abilities Info
Each fight has different specific cards assigned to them. Unfortunately, we won't know all the details going in, but at least you can get a glimpse of some of the mechanics we'll be playing against for each fight to help tune your initial decks.
---
Skelesaurus Hex
What a wonderful museum. Here, meet my new friend, Skelesaurus Hex!
This fight is a bit of a mystery. All we can assume is that it was a dinosaur at one point. Oh, and randomness. Lot's of randomness.
---
The Steel Sentinel
Such lovely toys. A shame you keep breaking them.
Sigh. Another encounter we don't really know anything about other than his Hero Power. Fortunately, for this fight, it actually says quite a bit about it though so let's take a look at that!
You can't deal more than 1 damage to him on each attack, this sadly includes attacking his minions on heroic.
One Attack minions / weapons are likely to be some of the most value in the game, since you aren't spending mana for an attack stat that is irrelevant.
Dreadsteed could see some pretty good value here.
Mogu'shan Warden.. possibly. Really depends on his deck composition, but it could make quite a few trades!
His Hero Powers are:
---
Arch-Thief Rafaam
Is that the deck you're going to use? Heh heh heh…
That jerk who's been taunting us this whole time? That's this dude. He has a hero power which works just like Unstable Portal, costing the same 2 mana on Normal, or 0 on Heroic. His special card, Boneraptor, steals your weapon.
Hilariously, if you read into the dialog for this fight in the client.. he appears to steal your deck. Time to build the shittiest deck ever - or is it?
Dialog Lines:
I like your deck. I think I will take it!
Oh yes this hand of cards is incredible!
Is this deck ALL golden? Your collection rivals my own!
Magma Rager? Why would you play this card?
Perhaps I have made a mistake taking your deck.
Your deck is amazing! Ahahahaha!
Your deck is garbage, time to use my own.
Cards related to this encounter:
---
Rafaam Unleashed
Enough! You are nothing before the Staff of Origination!
We've gone and made him angry, and now we get into a somewhat complicated encounter which seems like it could go a couple of different ways.
One way, we can assume that this is going to be a heavily orchestrated encounter where Rafaam throws the other bosses into the field, and you're needing to take them down while he draws random artifacts through Rummage. This makes sense assuming that we now hold the Staff of Origination hero power.
Or, the inverse could be true. Perhaps you're the one trying to destroy this madman now that he's taken your deck, much like the Mine Cart and Temple Escape encounters. You're picking up random artifacts each turn to throw his way to defeat the bosses hes throwing in front of you and he's attempting to charge the staff one final time to finish you off.
Really, there's a lot going on with the cards in this encounter, and it's best that we just present them. Be ready for anything, this boss fight looks promising. Staff of Origination is the Heroic version of the staff. Eek.
Artifacts
Bosses as Minions (Normal)
Bosses as Minions (Heroic)
---
Winter Unveiling - Card Design Competition Finalist Voting
Our special Winter Unveiling card design competition, in partnership with MyMiniFactory.com and their awesome community designers, is almost over - but first we need your help! We've taken over 500 submissions down to the top 30 and you need to help us choose the winner who will be going home with a custom 3D-printed Hearthstone card of their creation. How can you help? Super easy!
Head on over to our finalist thread to check out the finalists and vote for the ones in our poll you think are deserving of grand champion status!
So what are you waiting for? Go vote for your favourites and we'll announce the winners once the competition has concluded. Good luck to all our finalists!