Get 2000 Arcane Dust? Blizzard Makes Up for Pity Timer Bug
Just over a week ago, Blizzard announced that there was an issue which led to some players getting one fewer Epic or Legendary card than they should have from packs. If you were hurt by this bug, you have been sent an email letting you know and 2000 dust has been credited to your account which will let you craft a Legendary card and an Epic card!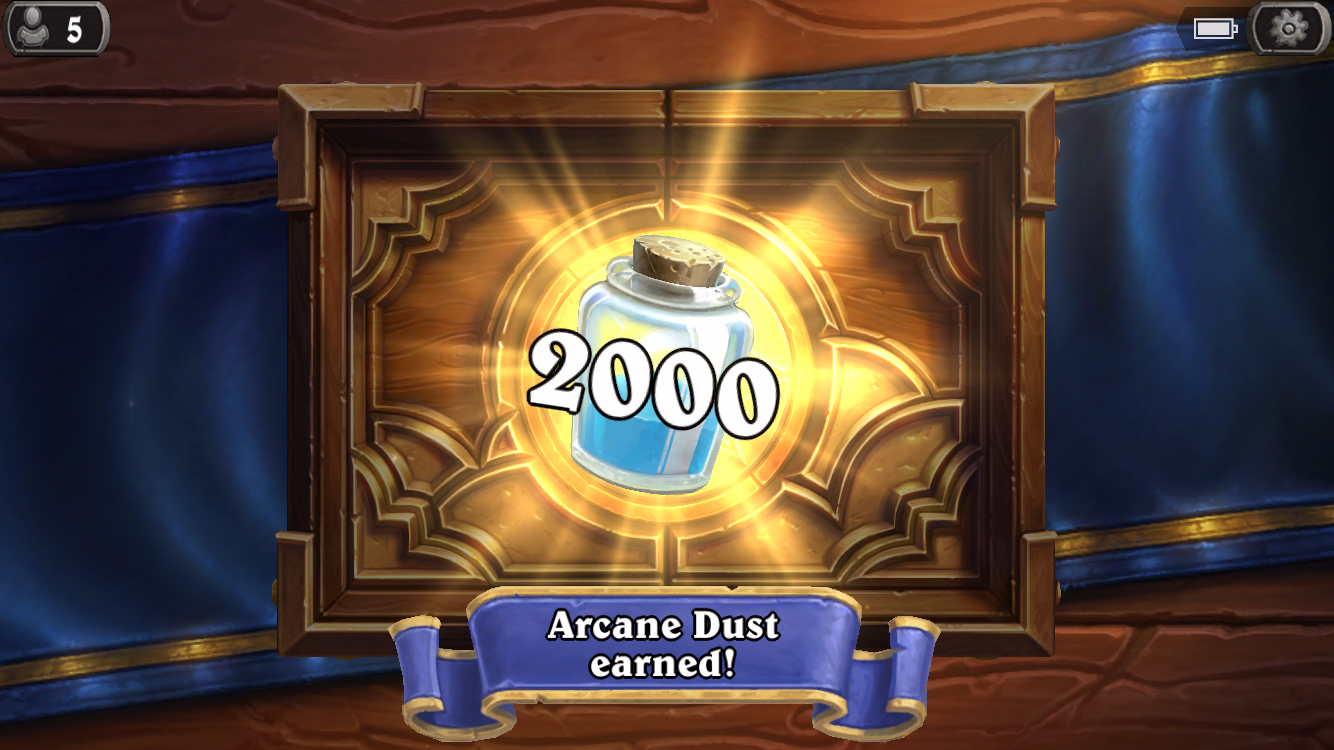 No idea what you should craft? You should save it for the upcoming Knights of the Frozen Throne expansion and either spend it on something that looks cool or use it a few days into it once we have a good idea what Legendaries are going to be solid.
No official post has yet been made on the resolution, and it's possible that dust hasn't been finished being distributed. We expect an official response shortly.
---
Email Contents
Greetings,

Patch 8.4 for Hearthstone introduced new infrastructure to prepare for the recently announced improvements to card drop rates. As a side effect of this change, a small number of players who opened packs after the patch received one fewer Legendary or Epic card than they would have otherwise. We have identified you as one of those players, and we've given you 2000 Arcane Dust to use however you want!

Thank you for your continued support, and we'll see you at the Inn!

Hearthstone Team