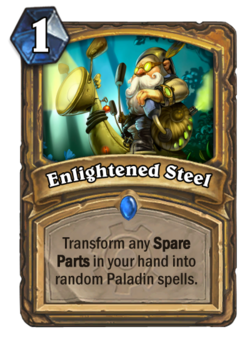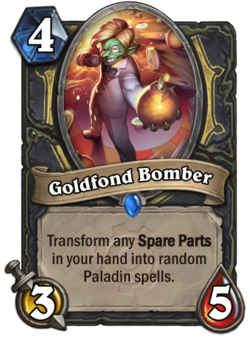 I came here. I saw restrictions. I saw "Requiring Battlecry/Deathrattle/Inspire/etc. on a minion means you cannot put the same text on a spell and have it count". I asked myself: "Is it actualy possibly to make a spell and minion with the same card text"? At that moment I decided that I must make it. So here comes these two cards. I decided to choose Paladin because many Spare Parts are buffs, and the same comes for Paladin spells. Then, the second card musted to be Rogue, where cards from other classes are in common.
Clarification to cards: The first one transforms any Spare Parts you have in hand when you play it, while the second one also transforms them whenever you gain one.
GL to all, I hope you like my idea!