Thijs EZ Big EZ Druid
Last updated Sep 21, 2018 (

Boomsday

)
|
Standard
Deck Type:

Ranked Deck

Deck Archetype: Big Druid
Crafting Cost:

14100

Dust Needed:

Loading Collection

Created:

9/17/2018 (Boomsday)
View in Deck Builder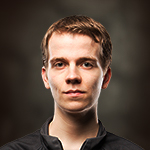 Country:

Tournament Decks:

114

Ladder Decks:

1362

Submitted By:
A fantastic deck created by Thijs a while ago that completely destroys the ladder.

Here is a highlight of my experience with it!


I managed to climb from 9 to 5 in 90 minutes with this!
Edit* rank 4 now, still going strong


For mulligans, from what I have seen you just try to get as much ramp as possible unless you are playing against aggro in which case you will keep Lesser Jasper Spellstone, Swipe and Spreading Plague.