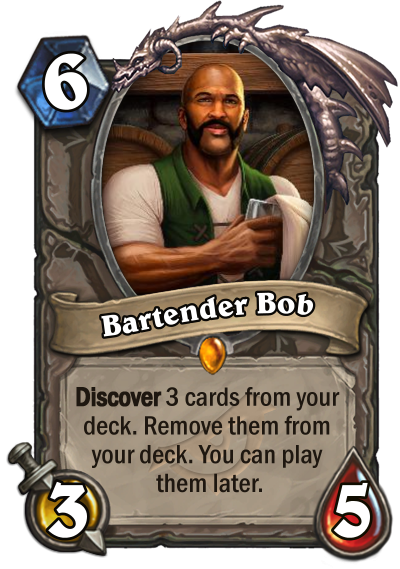 "If you go to my tavern, make sure you have some company."
It works like this: When you play Bartender Bob , you will discover a card from your deck three times. The cards in the discover pool will be random. Then, those three discovered cards will work like another hand - you can switch from your normal hand to the "removed cards" hand with a button and play cards from there. Once all three cards are played, this "another hand" will disappear.
Note: The removed cards will have a purple glow when they can be played, to separate them from cards in your normal hand (which have a blue glow).
Edit: Small wording upgrade.