Kaeldris
Southsea Deckhand
Join Date:

4/7/2018

Posts:

31

Member Details
As you guys know, theres some teasers of the next two expansions:




So I decided to play World of Warcraft and tried to find something near these Icons. As a veteran World of Warcraft player, I knew exactly where I need to go. And YES, I know that Hearthstone let the "Heroes of Warcraft" title behind, but this means nothing. The themes can still be found in the MMO.
Expansion 2º: Netherstorm/Tempest Keep (tematics could be Kaelthas and the Elfs, Area-52, and even ethereals)


You can see right above the Tempest Keep, the same arcane energy that you can find on the gem of the 2º teaser. Also, the purple sky on the background is the one that you can see if you land on Area-52 and look up.

Expansion 3º: Stranglethorn Vale (tematics could be Trolls, Gurubashi Arena and even Nagas)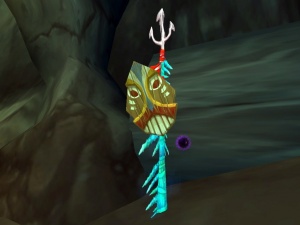 The reason that makes me choose Trolls instead Nagas/Sea is the rustic painting on the third leak. You can clearly see that the edge of the Icon is badly painted, almost as if it was painted by someone with only 3 fingers (huh). The white balls on the bottom are likely the troll tattoos (both troll and druidic bear form tattoos)




The gems on the center means nothing to me, not even the ocean. If we counts that the Witchwood gem also has nothing to do with the expansion itself.

Thoughts?