Upcoming Hearthstone Content Announcement - July 22
It looks like we're getting an announcement about something new in the Hearthstone world real soon. Mark July 22 on your calendar - which interestingly, was the same day the Curse of Naxxramas adventure was released last year.
This news comes to us from PCGamer, who received a scroll in the mail today from Blizzard. We've got a transcription and picture of the scroll below.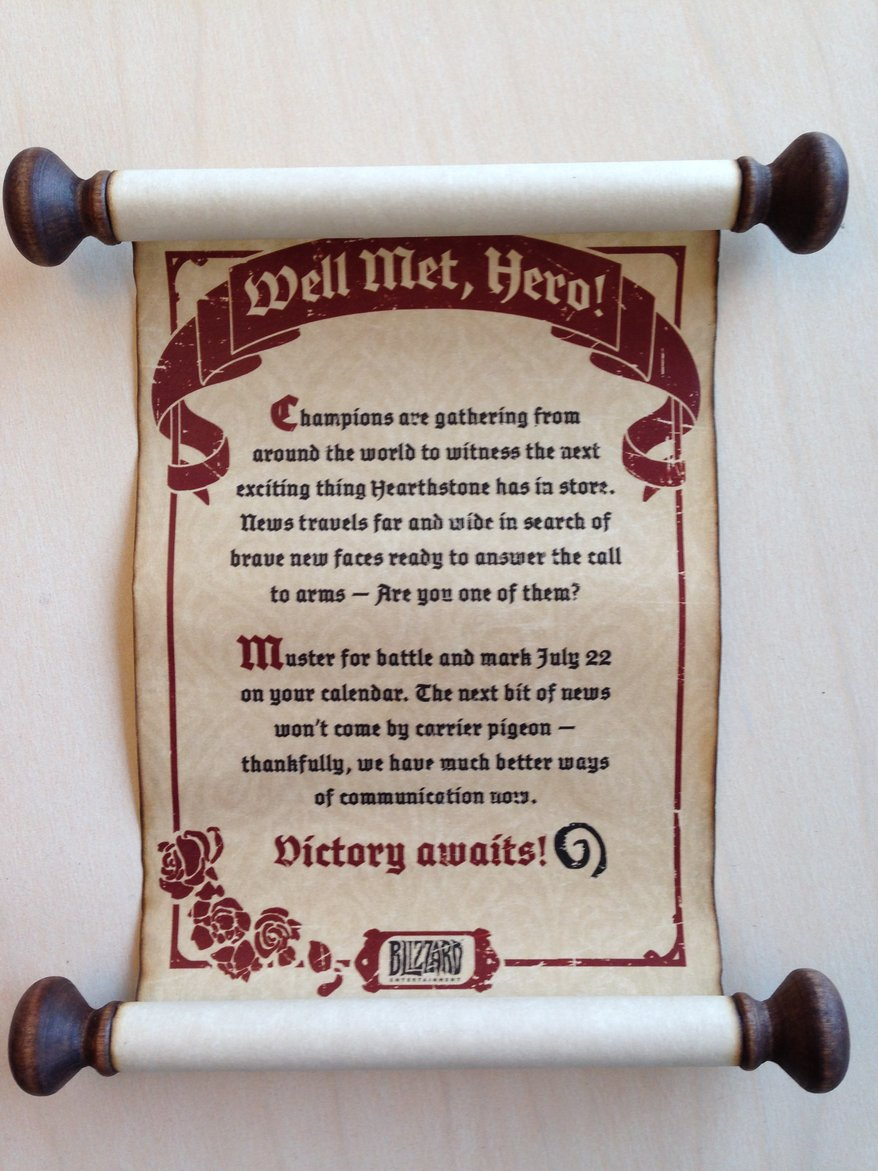 Image courtesy of PCGamer
Champions are gathering from around the world to witness the next exciting thing Hearthstone has in s tore. News travels far and wide in search of brave new faces to answer the call to arms -- Are you one of them?

Muster for battle and mark July 22 on your calendar. The next bit of news won't come by carrier pigeon -- thankfully, we have much better ways of communication now.