BlizzCon Returns November 1 & 2 - Ticket Information & New Features
BlizzCon! Are you ready for November? I'm certainly not yet!
BlizzCon returns this year on November 1 and 2 with a special third day that will be taking place outside the convention center on October 31 - The BlizzCon Pregame Festivities.
Ticket Sales are taking place on two dates. May 4th and May 8th.
Ticket prices have increased by $30 USD.
There are going to be three different types of tickets this year, more on that in a moment.
Instead of the usual goodie bags, all attendees get to pick one of two statues - an Orc Grunt or a Human Footman!
The show shuffles some stuff around to make more room in Hall E.
There is a TON of information available on the main BlizzCon site. If you're planning on attending, go through all of it.
---
The Different Tickets
There are three different types of physical tickets this year.
Blizzard has partnered up with AXS this year for ticket sales. Be smart, make an account now.
Ticket sales take place at 10 AM PDT on May 4 and 7 PM PDT on May 8.
You will enter a waiting room to buy tickets. You can enter 30 minutes before sales start.
Tickets sales are randomly assigned to those in the waiting room.

---
BlizzCon Pass
Your standard BlizzCon ticket. you get access to the convention, the in-game goodies, a statue.
---
BlizzCon Portal Pass
This includes everything under the BlizzCon Pass, and then some.
Access to "Night at the Faire". A special event taking place on October 31st inside the convention at the Darkmoon Faire
Preferential Parking Access
Faster security and registration lines
A dedicated lounge to hang out at within the convention center
Early access to the convention on Friday and Saturday morning
---
BlizzCon Benefit Dinner
This isn't new for this year though it will also include the new BlizzCon Portal Pass.
Chat with Devs, Artists, other Blizzard people during a charity dinner.
Proceeds from these ticket sales go to CHOC Children's.
---
Collectible Statues
Physical ticket holders will receive a collectible, commemorative statue of their choice to celebrate 25 years of Warcraft.
Choice of one statue are FREE to ticket holders.
Anyone that wants a statue but doesn't have a physical ticket can purchase one (limited quantities) in the Blizzard Gear Store starting May 4th.
You could end up with both if you're a ticket holder by purchasing one in the gear store and selecting the other with your ticket purchase.
Ticket holders will pick their statue up at BlizzCon itself.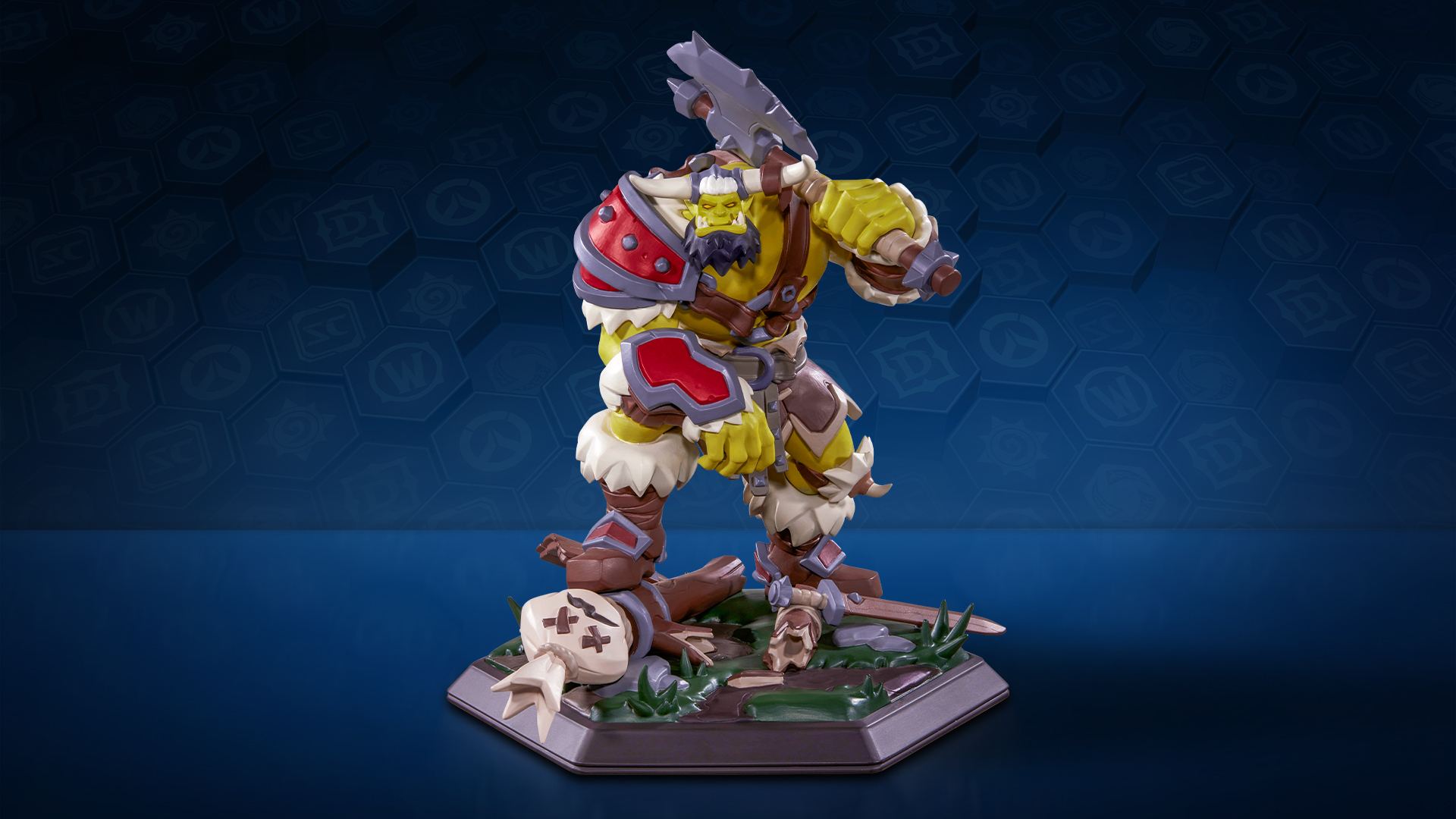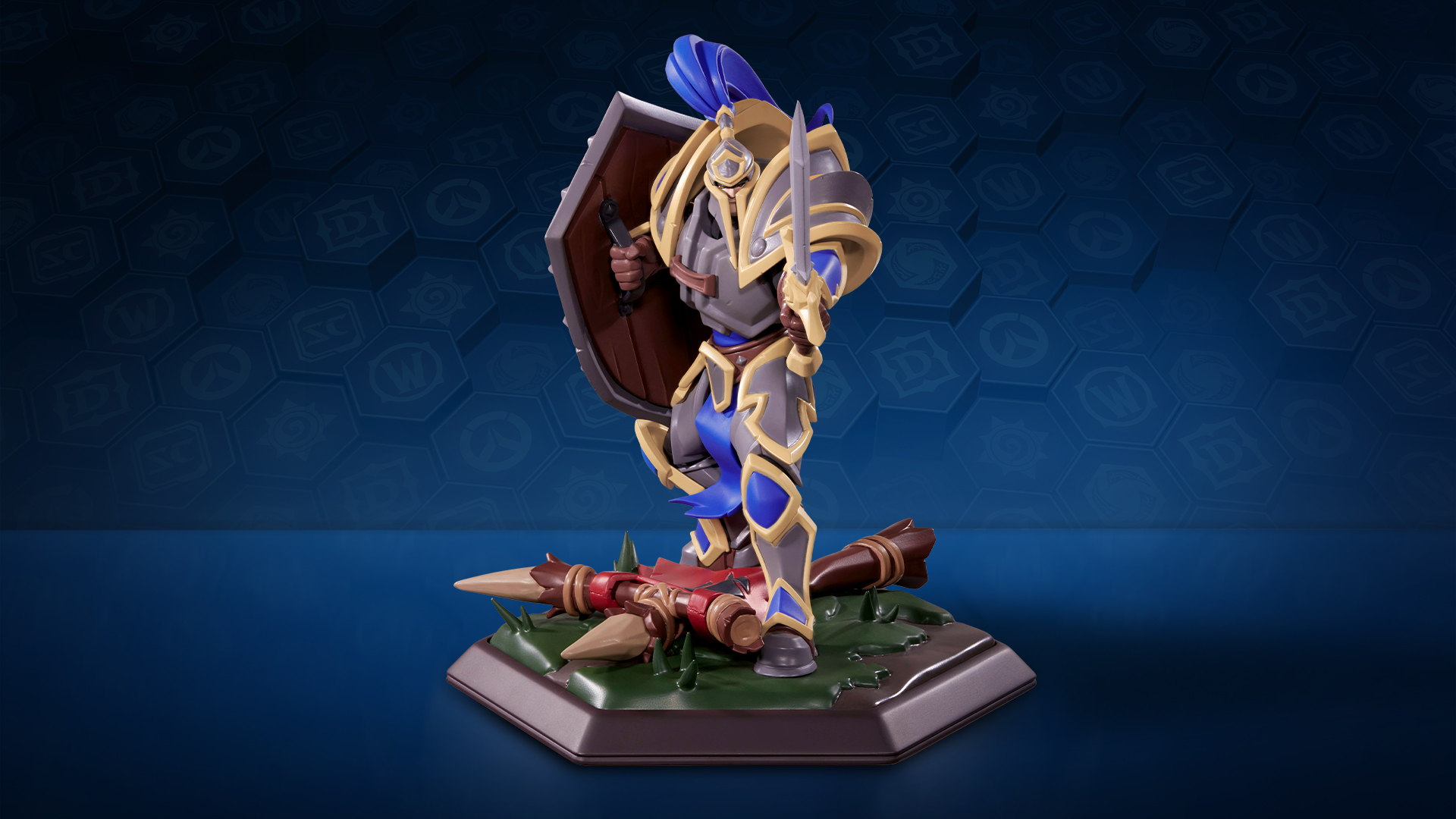 November 2019 marks the 25th anniversary of the Warcraft® universe, and instead of doing a typical BlizzCon® Goody Bag as we have in past years, we'd like to commemorate the occasion by providing BlizzCon attendees a distinctly Azerothian memento.

We're excited to announce that everyone who buys a ticket to attend this year's BlizzCon will receive their choice of a special BlizzCon 2019 Commemorative Collectible—one of two premium statues in the style of the Blizzard Legends series, celebrating a quarter century of Warcraft's timeless central conflict. Take up arms alongside the mighty Orc Grunt, or side with the bold Human Footman!

IMPORTANT! You'll need to decide which statue you want at the time you purchase your tickets on May 4 or May 8. We'll be producing quantities for pickup at BlizzCon based on what people choose, and locking in your selection now helps us ensure we'll have everyone's statue ready in time for the show!

Since statue choices are locked in at the time of ticket purchase, make sure to sync up with family and friends in advance to determine which one everyone wants. BlizzCon attendees will pick up their preselected statues with their badges at the show—and keep in mind that if you choose to transfer tickets (find out more), the selected statue will stay connected to that ticket.

In addition, anyone who wants either statue (or both!) will be able to purchase the Orc Grunt and Human Footman for a limited time on the Blizzard Gear Store starting May 4. Statues purchased during this window will be shipped directly to your home around the time of BlizzCon. Stay tuned for more details.

Here's to 25 years of Warcraft—we're looking forward to celebrating with you at BlizzCon!
---
Virtual Ticket
We don't know what's going on with the Virtual Ticket yet. That is typically announced closer to the convention and when they are ready to start announcing the digital goodies you will receive for purchasing one. If you are planning on buying a virtual ticket and want a commemorative statue too, be sure to keep an eye on the Blizzard Gear Store on May 4.