Battle.net Client Datamined - Groups Feature Coming
Our friends over at MMO-Champion have discovered data pointing to a groups feature for the Battle.net client.
It looks like you will be able to create groups and channels to organize your chats.
Groups will have access to roles and permissions.
You will be able to change your avatar to a client preset.
Blizzard appears to have their own set of groups users will be able to join.
It looks like the Battle.net client is going to be competing with the Twitch Desktop App and Discord. Would you use it? If not, what features would it need in order for you to use it?
---
Group Icons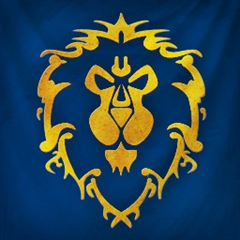 ---
Avatars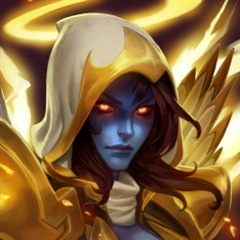 ---
Strings
group.groups - Groups
group.channels - Channels
group.create - Create group
group.close - Close
group.enterName - Enter Name
group.save - Save
group.cancel - Cancel
group.avatar - Avatar
group.members - Members
group.roles - Roles
group.inviteLinks - Invite Links
group.chats - Chats
group.privacySettings - Privacy Settings
group.notificationSettings - Notification Settings
group.roles.leader - Leader
group.roles.member - Member
group.roles.moderator - Moderator
group.roles.owner - Owner
group.permissions.allMembers - All Members
group.permissions.leadersAndModerators - Leaders and Moderators
group.time.relative.recent - a few seconds
group.time.relative.seconds - {0} second | {0} seconds
group.time.relative.minutes - {0} minute | {0} minutes
group.time.relative.hours - {0} hour | {0} hours
group.time.relative.days - {0} day | {0} days
group.time.relative.weeks - {0} week | {0} weeks
group.time.relative.months - {0} month | {0} months
group.time.futuretense - in {0}
group.time.pasttense - {0} ago
group.time.today - Today at {0}
group.time.yesterday - Yesterday at {0}
group.time.earlier - {0} {1}
group.nyi - This feature is coming soon.
group.error.default - Whoops! Looks like something broke. Give it another shot <{0}>.
group.error.length - Minimum length required
group.error.groupName.length - Group name must be {0}-{1} characters
group.error.channelName.length - .
group.error.specialChars - Can't contain special characters
group.error.profanity - Can't contain profanity
group.error.groupName.required - A group name is required
group.error.channelName.default - Sorry, there was an error with your channel name.
group.error.channelName.required - A channel name is required
group.error.channel.delete.minimum - This is the only channel in this group, so it can't be deleted.
group.channel.create.header - Create Channel
group.channel.edit.header - Channel Name - {0}
group.channel.edit.name.label - Channel Name (required)
group.channel.edit.name.placeholder - Enter a name for your channel.
group.channel.edit.description.label - Channel Description (optional)
group.channel.edit.description.placeholder - Enter a description of what your channel is about.
group.channel.edit.permission.label - Who can see this channel?
group.channel.edit.confirmButton - Create Channel
group.channel.edit.requirePtt - Require Push to Talk in Voice Chat
group.channel.edit.deleteChannel - Delete Channel
group.channel.delete.header - Delete Channel
group.channel.delete.prompt - Are you sure you want to delete {0}? This can't be undone.
group.channel.delete.confirmButton - Delete Channel
group.channel.dropdown.invite - Invite to Channel
group.channel.dropdown.settings - Channel Settings
group.group.groupPanel.membersOnline - {0} of {1} online
group.group.groupPanel.editMotd - Click here to add a Message of the Day
group.chat.typing.1 - {0} is typing
group.chat.typing.2 - {0} and {1} are typing
group.chat.typing.3 - {0}, {1], and 1 other are typing
group.chat.typing.many - {0}, {1}, and {2} others are typing
group.chat.newMessages - New messages
group.chat.returnToRecent - New message
group.chat.missedMessages - Unread messages
group.group.editMotd.header - Message of the Day
group.group.editMotd.lastUpdated - Last updated by {0} on {1}
group.group.editMotd.placeholder - Daily message for everyone in the group to see.
group.channel.chat.message.placeholder - Type here, hit enter to send.
group.group.create.header - Create Group
group.group.create.join.header - Join Group
group.group.create.name.label - Group Name (required)
group.group.create.name.placeholder - Enter a name for your group.
group.group.create.description.label - Group Description (required)
group.group.create.description.placeholder - Enter a description of what your group is about.
group.group.create.confirmButton - Create Group
group.group.join.description - Enter a group's invitation link or group code to join it.
group.group.join.confirmButton - Join Group
group.group.join.placeholder - Example: GN12345
group.group.dropdown.invite - Invite to Group
group.group.dropdown.settings - Group Settings
group.group.dropdown.profile - Group Profile
group.group.dropdown.leaveGroup - Leave Group
group.group.settings.profile.header - Profile
group.group.settings.profile.editAvatar - Edit
group.group.settings.profile.name - Name
group.group.settings.profile.description - Description
group.group.settings.profile.save - Save Changes
group.group.settings.profile.undo - Undo Changes
group.group.settings.members.all - All ({0})
group.group.settings.members.pending - Pending ({0})
group.group.settings.members.name - Name
group.group.settings.members.role - Role
group.group.settings.members.cancelInvite - Cancel Invite
group.group.settings.deleteGroup - Delete Group
group.group.delete.header - Delete Group
group.group.delete.prompt - Are you sure you awant to delete {0}? This can't be undone.
group.group.delete.deleteCaption - Type DELETE below to confirm.
group.group.delete.deleteConfirm - DELETE
group.group.delete.confirmButton - Delete Group
group.group.leave.header - Leave Group
group.group.leave.memberPrompt - Are you sure you want to leave {0}?
group.group.leave.confirmButton - Leave
group.group.leave.oneMember.header - Leave and Delete Group?
group.group.leave.oneMember.prompt - Leaving the group will also delete it. Are you sure you want to delete the group? Once the group is deleted it can't be undone.
group.group.leave.oneMember.confirmButton - Leave and Delete
group.group.leave.owner.prompt - Woah, looks like you're the group owner. You need to transfer ownership before leaving.
group.group.leave.owner.confirmButton - Transfer Ownership
group.group.leave.owner.transferOwnership.header - Transfer Ownership
group.group.leave.owner.transferOwnership.groupMembers - Group Members
group.group.leave.owner.transferOwnership.confirmButton - Assign Owner
group.filterableList.findGroup - Find a group
group.filterableList.findFriend - Find a friend to invite
group.group.invite.target - Invite to {0}
group.invite.1 - Send 1 Invite
group.invite.many - Send {0} Invites
group.group.invite.member.in.group - Already a member
group.group.createInvite.inviteLink - Create Invite Link
group.invite.expires.minutes - {0} Minutes
group.invite.expires.hour - {0} Hours
group.invite.expires.hour.1 - 1 Hour
group.invite.expires.day - {0} Days
group.invite.expires.day.1 - 1 Day
group.invite.expires.never - Never
group.invite.uses - {0} Uses
group.invite.uses.1 - 1 Use
group.invite.uses.unlimited - Unlimited
group.invite.main.group.name - Invite to {0}
group.invite.main.link.description - Send this link to others to invite them to your group:
group.invite.main.link.copy - Copy
group.invite.main.link.copied - Copied
group.invite.main.expires - Expires:
group.invite.main.uses - Remaining Uses:
group.invite.options.expander - Link Options
group.invite.options.expires - Expires After:
group.invite.options.uses - Number of Uses:
group.invite.options.create.link - Generate New Link
group.invite.options.create.link.short - Generate New
group.invite.options.manageLinks - Manage Links
group.invite.options.revoke - Revoke
group.group.createInvite.browse - Browse
group.group.invite.members.1 - 1 member
group.group.invite.members.many - {0} members
group.group.invite.inviterCaption - {0} Invited you to join
group.group.invite.leadBy - Lead By:
group.group.invite.acceptButton - Accept
group.group.invite.declineButton - Decline
group.group.inviteUser.header - Invite to Group
group.group.inviteUser.confirmButton - Send Invite
group.whisper.create.header - New Chat
group.whisper.create.confirmButton - Create
group.whisper.dropdown.viewProfile - View Profile
group.whisper.dropdown.addFriend - Add Friend
group.whisper.dropdown.viewFriends - View Friends
group.whisper.dropdown.inviteToGroup - Invite to Group
group.whisper.dropdown.report - Report
group.whisper.dropdown.closeChat - Close Chat
group.welcome.blizzGroups - Blizzard Groups
group.welcome.groups.item1 - Groups are the social hub for you and your friends across Blizzard.
group.welcome.groups.item2 - Use groups to coordinate play time, discuss strats, or just hang out and chat.
group.welcome.groups.item3 - They're also a great way to expand your circle of Blizzard friends.
group.welcome.groups.button - Create a Group
group.welcome.chats - Chats
group.welcome.chats.item1 - Chats are private conversations between you and a friend.
group.welcome.chats.item2 - Chat whispers reach across Blizzard games and apps, even if your friend is offline.
group.welcome.chats.button - Start a Chat
group.warning.appearOffline - You are currently appearing offline.
group.warning.goOnline - Go online
group.context.startChat - Start Chat
group.context.sendFriendRequest - Send Friend Request
group.context.transferGroupOwnership - Transfer Group Ownership
group.context.removeFromVoice - Remove from Voice
group.context.block - Block
group.context.unblock - Unblock
group.context.removeFromGroup - Remove from Group
group.context.banFromGroup - Ban from Group
group.context.clearAllNotifications - Clear All Notifications
group.context.joinVoice - Join Voice Chat
group.context.leaveVoice - Leave Voice Chat
group.context.showMembersInVoice - Show Members in Voice Chat
group.context.hideMembersInVoice - Hide Members in Voice Chat
group.context.channelSettings - Edit Channel Settings