HearthPwn Site Update: April 17th 2014 (Site Achievements!)
Update: Added note about Nearby Players feature.
5:37 PM EST: Added official blog post! Confirmed that you need to be playing locally with other players (Same subnet).
5:50 PM EST: A thread has sprung up on our forums to help you find others to meet up with to run your own Fireside Gathering.
7:44 PM EST: Frequently Asked Questions added to post. (Source)
Introducing Fireside Gatherings - Get a New Card Back!
Blizzard made a post earlier about a new way to play Hearthstone and meet some new friends, but then they took it down. The page is still available on the official site, so we're going live with it. If you've been wondering how to get the "Launch" card back, all you have to do is participate in a Fireside Gathering!
Fireside Gatherings make use of the "Players Near Me" feature which allows you to duel those who are on the same subnet. If you've got a home network and a couple of pcs capable of playing Hearthstone, you too can obtain the card back, with a bonus of not having to put on pants!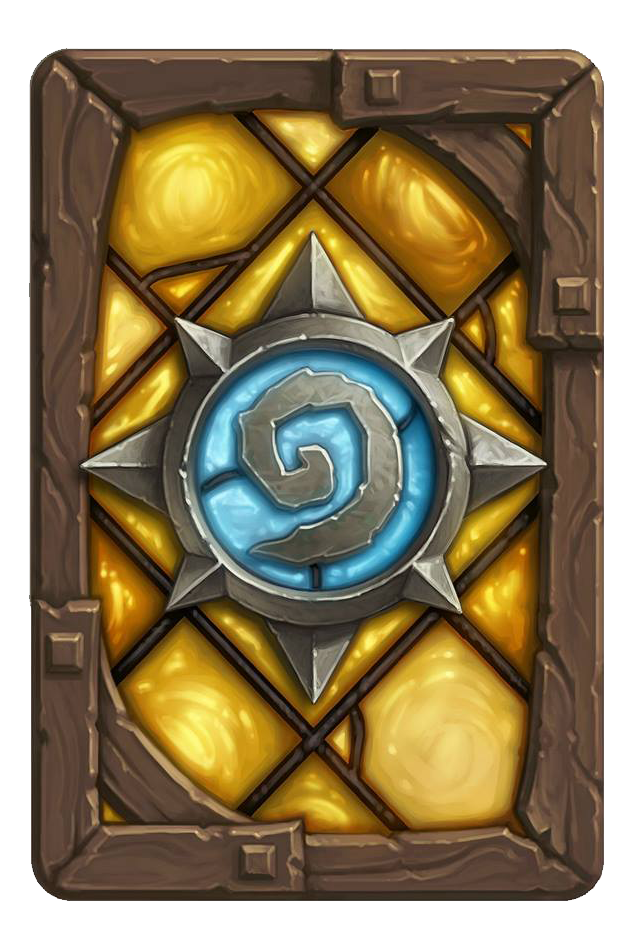 Well met, fellow tavern-goers! Do you love Hearthstone? Looking for other worthy opponents to challenge? Want to just enjoy the game with likeminded Hearthstone players in your area? Then Fireside Gatherings are exactly what you're looking for!

Join us as we celebrate the launch of Hearthstone on iPad by attending a Fireside Gathering. Fireside Gatherings are get-togethers in public hangouts like coffee shops, book stores, and dorms where you can meet and mingle with local Hearthstone players. Trade strategy secrets, show off your decks, or even host mini tournaments—it's all up to you! These events range in size from 5-10 people in a small group to 100+ in a huge gathering, and require absolutely no minimum skill level. The more the merrier!

Behold . . . the power of friendship! Fireside Gatherings offer the opportunity to add the new "Fireside Friends" card back to your collection! This card back can be obtained by playing three matches against another player on the same network using the following criteria:

At least three people (including yourself) must be logged into Hearthstone on the same subnet.
Each match must be played against a player that is playing on the same subnet as you.
These matches can be played against your friends or using the Player Near Me feature, as long as the above two criteria are met.

The Fireside Friends card back will become available starting on Saturday, April 26th for a limited time! The last day that you can add the Fireside Friends card back to your collection will be announced at a later date. Be sure to attend a Fireside Gathering near you or utilize the Players Near Me feature in Hearthstone so you don't miss out on this opportunity to collect this unique card back that'll make you feel right at home.

While you don't need to attend a Fireside Gathering to get this card back, attending a Fireside Gathering is a great opportunity to meet some new friends, enjoy a few rounds of Hearthstone with good company, and gain this card back in the process! The Fireside Friends card back will be instantly added to your collection as soon as you finish your three matches provided that they follow the friendly guidelines above!

To find an official Hearthstone get-together in your area, visit the all-new Fireside Gatherings website here. These events are hosted in direct partnership with Blizzard Entertainment and are a great place to take your iPad and meet up with other Hearthstone-loving locals. To host these awesome events, we've partnered with colleges such as Brigham Young University Hawaii, University of California Irvine, University of North Texas, and University of North Carolina Charlotte!

Can't find a Fireside Gathering nearby? Don't sweat it. Hosting a Fireside Gathering is easy! Head over to the official Fireside Gatherings website for all the resources you will need to get started. You'll find helpful tips and tricks about how to host a great event, as well as a poster template that you can print and display at your venue!

When you're ready to share your event with the world, or to find locally-run events in your area, visit LiquidHearth. LiquidHearth's event listing can be used to promote your event and find other Hearthstone players in your community to play with.

We want to encourage Fireside Gatherings everywhere there are passionate Hearthstone players, so if you don't find an event near you, don't hesitate to work with local gaming groups in your community to spread awareness of Fireside Gatherings near and far.

Well, what are you waiting for? Sign up to attend or host a Fireside Gathering today!
---
Frequently Asked Questions
What is a subnet?
Basically, a chunk of a network. Hearthstone uses the Players Near Me feature to see who is on the same subnet as you. They can be people you do not know, or your friends. Play 3 games versus these people on the same subnet, get the card back! You can even do it from the privacy of your own home as long as you have 3 people on your subnet playing Hearthstone.

We had to specify subnet since sometimes, larger networks (like colleges or businesses) split their networks into smaller chunks. Those small chunks are subnets. Since Players Near Me will only detect people on your same subnet, you gotta all be playing on that same chunk to be eligible for the card back. If you're on a home network, you should be totally fine.

Do we all have to have iPads?
Nope! You still have to follow ze rules though - 3 people, same subnet, play three games.

Do we all have to be on the same device?
Nope! You all can be on iPad, one of you can be on PC and the other two on iPad, it really doesn't matter.

Do I have to be in a specific region?
Nope! The Fireside Friends card back will become available to acquire on April 26th worldwide.

How do I know if someone is on my subnet?
They will pop up in your Players Near Me. If someone is already on your friends list, they will not show in your Players Near Me section, so just ensure your friends are on the same subnet before getting down to business.

Is this only available on the 26th?
Nope! It becomes available to acquire starting on the 26th. We haven't announced a date that it will end yet.

Can all three matches be played against the same player on my subnet?
Yes!

I've followed the rules! Is the card back unlocked immediately as soon as I finish my third game or is it awarded at the end of the season?
Immediately after you complete your third game. You'll get a fancy quest notification that will let you know that you've acquired the Fireside Friends card back, which is also in our blog post.
---
List of Fireside Gatherings Launch Events
| Event Name | Date | Location |
| --- | --- | --- |
| Hearthstone: The Tavern | 4/26/2014 | Irvine, CA (Starbucks at UC Irvine) |
| C^3: Cards, Coffee, Cake. | 4/26/2014 | Denton, TX (Seven Mile Safe) |
| Hearthstone on the Beach! | 4/26/2014 | Laie, HI (BYU Hawaii - General Classroom Building) |
| Round Table Hearthstone | 4/26/2014 | La Jolla, CA (UCSD Price Center) |
| 49er Fideside | 4/26/2014 | Charlotte, NC (UNC Charlotte, Bernard Computer Lab) |
| Social Hearthstone with A&M eSports | 4/26/2014 | College Station, TX (Clockwork Games and Events) |
| Hearthstone Fightclub at UAH | 4/26/2014 | Huntsville, AL (Charger Union Gaming League) |
| Murray Hearthstone | 4/26/2014 | Murray, KY (Murray State University, Curris Center) |
| UConn Hearthstomp | 4/26/2014 | Storrs, CT (UConn IT Engineering Building, Pyramid) |
---