Bloodburner Apprentice Set 1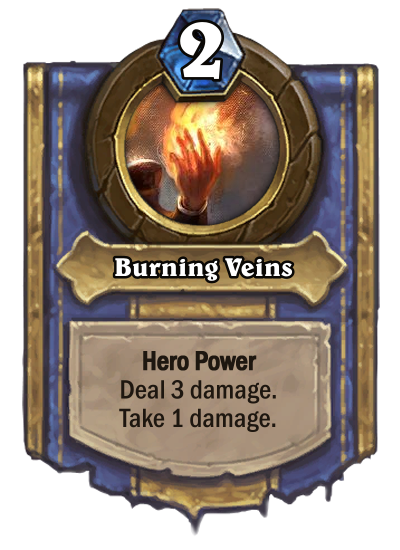 Bloodburner is a risky control class that has high power but high cost cards and effects. the hero power is the class' most valuable asset, keeping aggressive players at bay in the early game and triggering the new keyword Fresh Blood late game. The class is grindy control oriented, with many value spells and cards ensuring you never run out of steam. Dragons are a core aspect of a class as well, being one of the strongest tribes as the game goes on. This class is introduced during Rastakhan's Rumble, as a surprise 10th competitor in the arena. Serving the blood god G'Huun, and with the might of fire, blood and dragons, bloodburners will surely take the throne!
Showcase Cards:
Rest of the cards:
The challenge card is Devoted Servant, utilizing the Omega mechanic from The Boomsday Project.