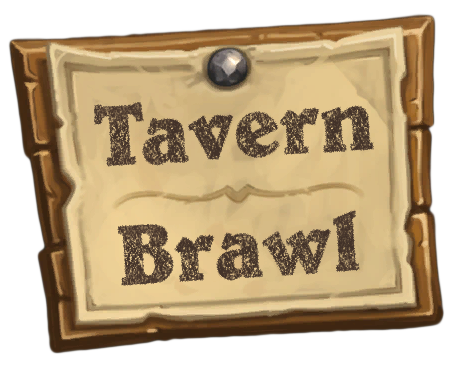 This week's brawl is Your Standard Brawliseum
Rules:
Welcome back gladiator! Build a deck for Standard format this time and compete for glorious prizes!
This Brawl is much like an Arena run, where every loss gets counted and after your 3rd loss your deck is retired, but every win gets you better rewards, up to 12 wins.

Entry Fee:
The first entry is FREE! Further entries cost only 150 gold this time instead of the usual 1000 gold in the Heroic Brawl.

Reward:
Different rewards for different scores. An 0-3 score will only get you a very small reward. A 12 win run will get you a massive chest of rewards.
---
Have a really strong deck for this Brawl? Build it in our Deckbuilder and add a good guide, then mark it as a Tavern Brawl deck for the current Brawl while saving and share it with the world!
---
Discuss this brawl on the forums!