New Quests Coming Tomorrow With Lunar New Year - Clear Out That Log
If you're like me and keep around a full quest log and don't clear it out every few days, you're going to want to login and get on that!
A patch is scheduled for tomorrow, Feb 5, with card nerfs and lunar new year content so by clearing out your quest log you'll without issue gain any new quests they add to the game. We're not sure if they're going to be new daily quests, a dedicated one-time quest chain, or just a single quests; What we can tell you though is they will end up rewarding Arcane Dust and Gold!
We'll also be getting a free golden Fireworks Tech for logging in. Woot!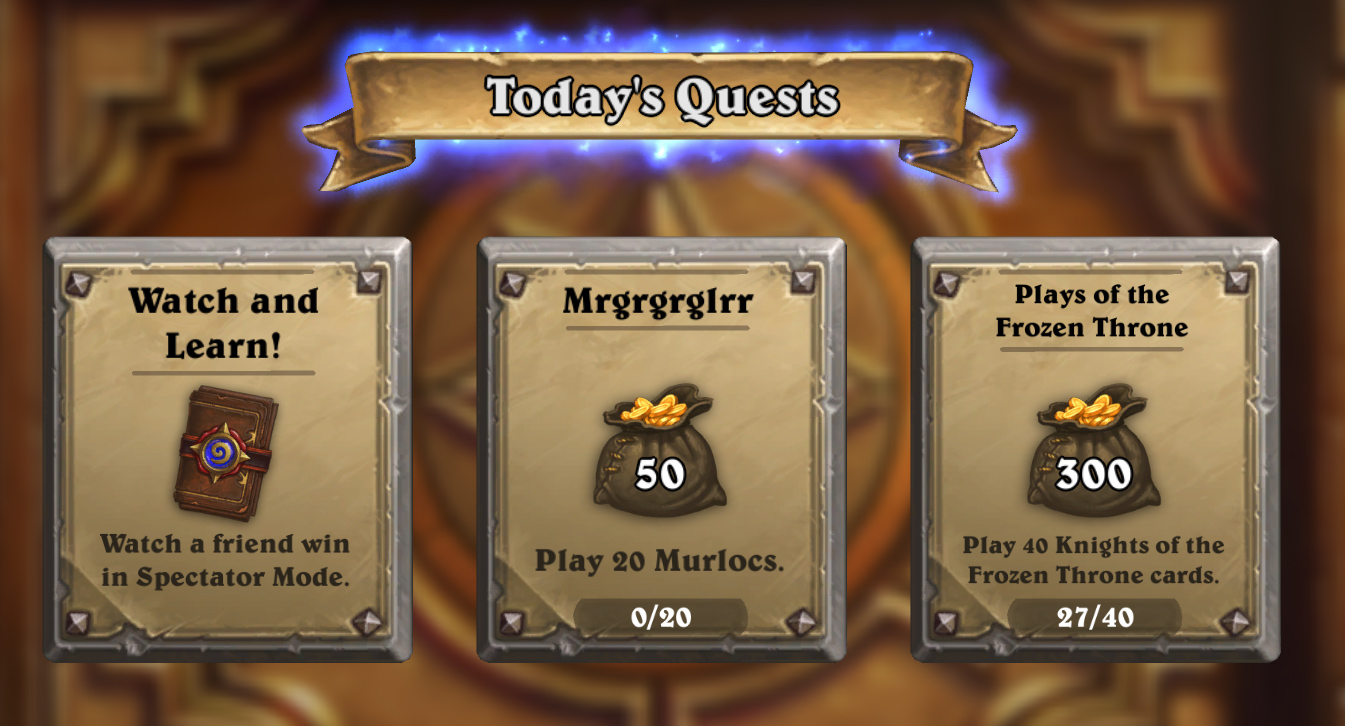 Do as I say, not as I do.