Winter Veil is Coming! New Card Back, Bundle Deal, Free Packs Through Quest
Winter Veil has hit the asian Hearthstone servers and will soon be out in Europe and the Americas. We heard about the holiday again in the Rastakhan's Rumble patch notes.
Winter Veil Returns on December 18.
There is a new card back that will be rewarded via a suspected tavern brawl.
A new quest gives you 4 Boomsday packs for simply playing 100 cards in play mode.
A bundle is available that gives you 30 packs for 20 bucks.
You should be able to wish other heroes a Happy Feast of Winter Veil with an emote.
Orgrimmar and Stormwind game boards will become snowy.
We'll let you know if anything fun pops up that we don't yet know about.
---
Winter Veil Wonder Bundle
Blizzard has introduced a bundle into the store as well that will cost $20 USD or 20 EUR. In contained 30 card packs, six each of the 5 expansions prior to Rastakhan's Rumble. Seriously though, why is it so difficult to include some of the new expansion packs? At least we're not Heroes of the Storm and essentially had our game cancelled this holiday season.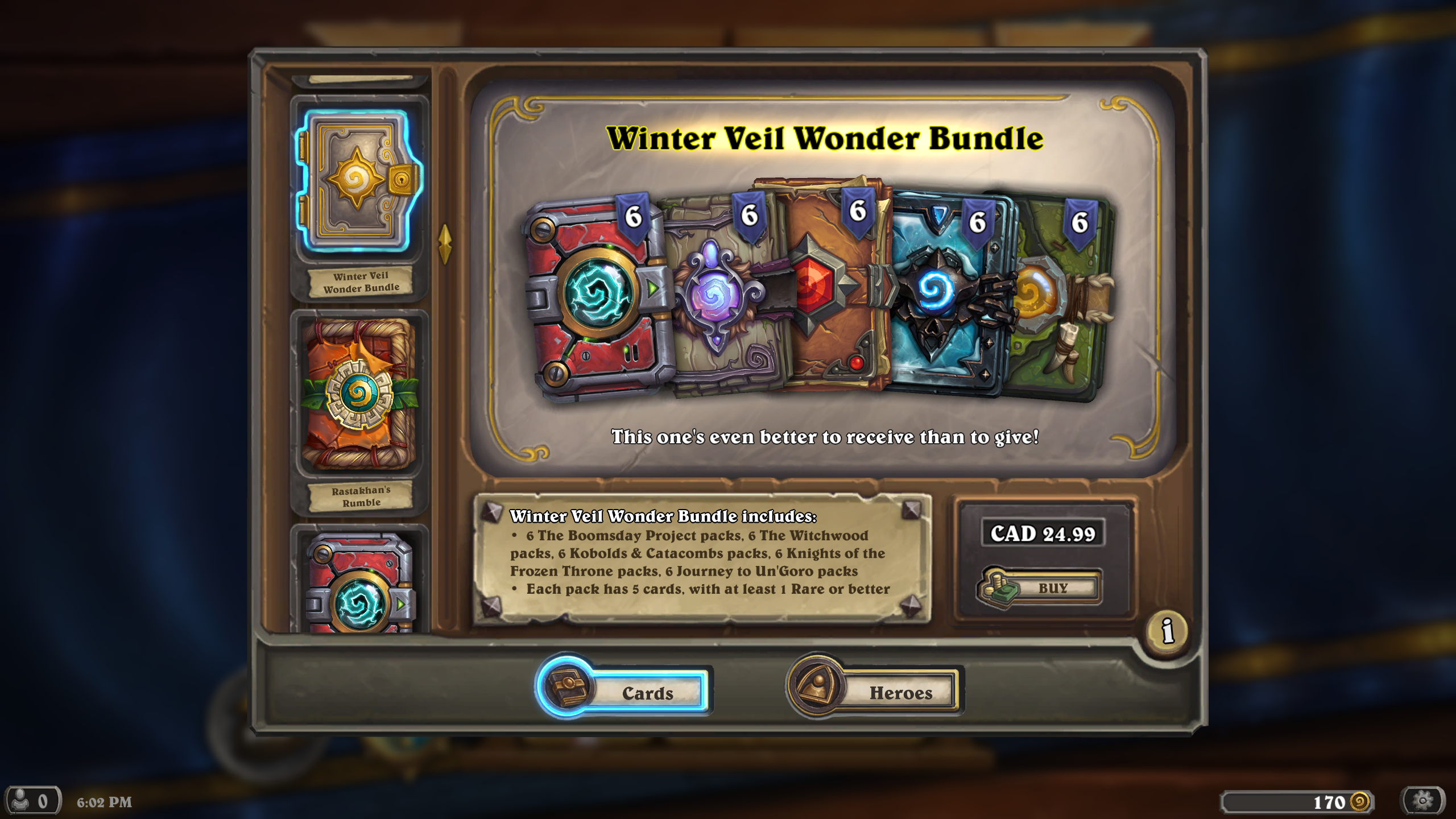 ---
New Card Back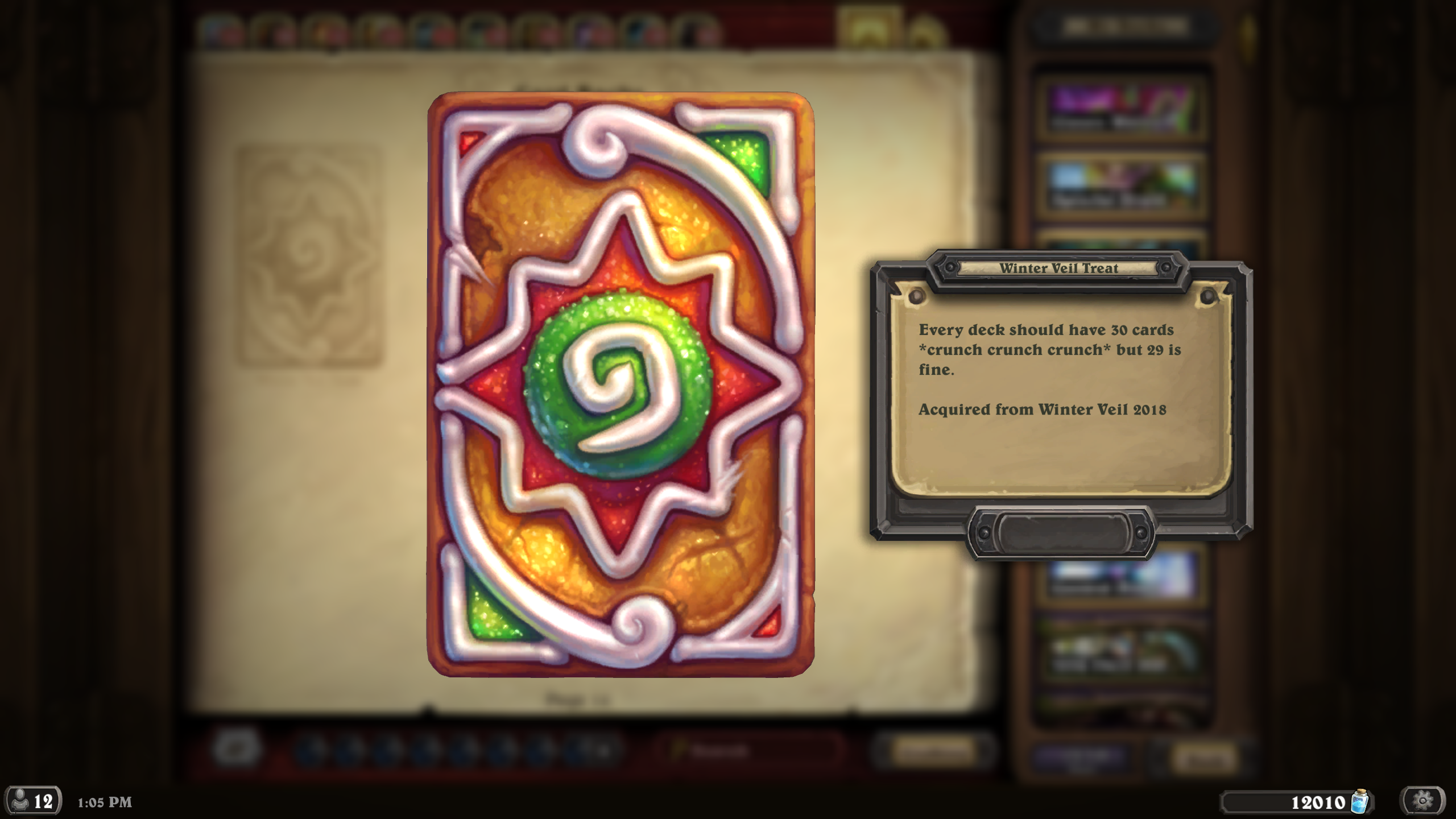 ---
Previous Winter Veil
We first saw Winter Veil three years ago in 2015. It brought a new card back through the Gift Exchange Tavern Brawl which in turn brought forth complaints about the reward not being a free pack. Fast forward to 2016 and instead of complaints about a card back, there were complaints because we had no brawl at all for the holiday season! It was instead was brought back in February 2017.
Last year in 2017 we had a new brawl, Wacky Waxy Winter Veil which was themed for Kobolds & Catacombs, the expansion that had just launched. No card back reward though, instead we received 3 Frozen Throne card packs. Going back to a card back reward, and a new one at that, is a nice change!
This concluded a brief history of Winter Veil in Hearthstone.