5:30 PM EDT: Added information on obtaining the TeSPA Card Back. Spoiler: You do need to be in a TeSPA chapter.
BlizzCon Exclusive Card Back
This year's BlizzCon Ticket and Virtual Ticket Holders will be receiving an exclusive Hearthstone card back! Check it out below or in our card back gallery.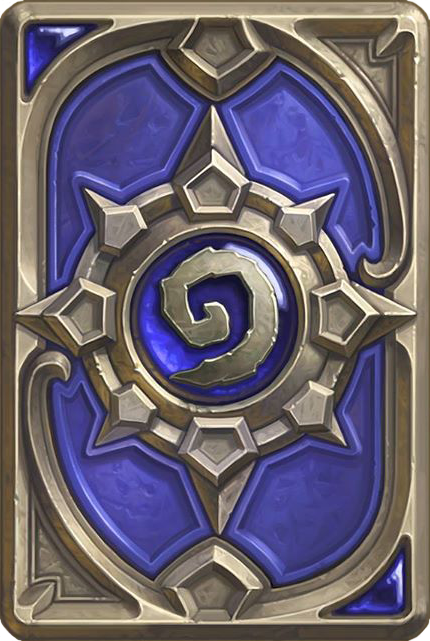 BlizzCon loot explosion! It's time to take a sneak peek at this year's BlizzCon in-game goodies for World of Warcraft, StarCraft II, Diablo III*, Hearthstone: Heroes of Warcraft, and the upcoming Heroes of the Storm**—they're yours whether you're attending the show in person or watching from home with the Virtual Ticket.

Hearthstone: Heroes of Warcraft – Blizzard 2014 Card Back
Infuse your deck with Blizzard spirit by equipping this commemorative card back, forged to resemble the compass design emblazoned in Blizzard's courtyard.
---
TeSPA "Dalaran Flame" Card Back
An announcement on the TeSPA website has confirmed our original guess on how this card is obtained. To obtain the Dalaran Flame card back, you must be a registered member of a TeSPA chapter that has at least 25 members.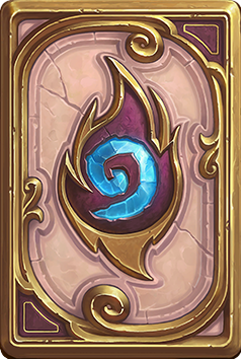 TeSPA is always observing the trends in our college communities, and after a definitive swell of interest in Hearthstone among our chapters, we were determined to find a way to support your new passion. With that in mind, TeSPA is excited to officially announce the addition of the TeSPA Hearthstone card back to our membership benefits!

As the first exclusive card back reward for Hearthstone, TeSPA members of our official university chapters will have the ability to meet the necessary requirements outside of Hearthstone, and find themselves rewarded with this awesome in-game goodie!

We're sure many of you are chomping at the bit to see this card back in your repertoire, so to get started, there's just a few quick things to mention:

• The reward will be available to active members of TeSPA Local Chapters
• This card back is available to TeSPA members belonging to chapters with at least 25 members
• Official members will be able to claim this reward in "My TeSPA", our dashboard for Local Chapters
• This reward becomes available Fall 2014

We're incredibly excited to bring you the first exclusive Hearthstone card back, and want to give a big thanks to Blizzard for this valuable and innovative support for the collegiate ecosystem. Stay tuned for more great news, rewards, and benefits for you and your local TeSPA chapter!