BlizzCon 2018 Opening Ceremony - Hearthstone Expansion Announcement
Do not forget to login to Hearthstone today and tomorrow. FREE CARDS!
Expansion Launches December 4.
The largest event of the year, BlizzCon, has arrived! We'll be updating this post live with everything that happens within the opening ceremony. You should expect to see brief details on the new Hearthstone expansion alongside a couple of card reveals. More information about the new expansion will then come later on during the dedicated "What's Next" panel.
Note that the Opening Ceremony will be broadcast on all of Blizzard's Twitch channels for free, but the rest of BlizzCon (outside of Esports) will require access to a Virtual Ticket. We've embedded the stream down below.

Discuss this Card

Discuss this Card

Discuss this Card

Discuss this Card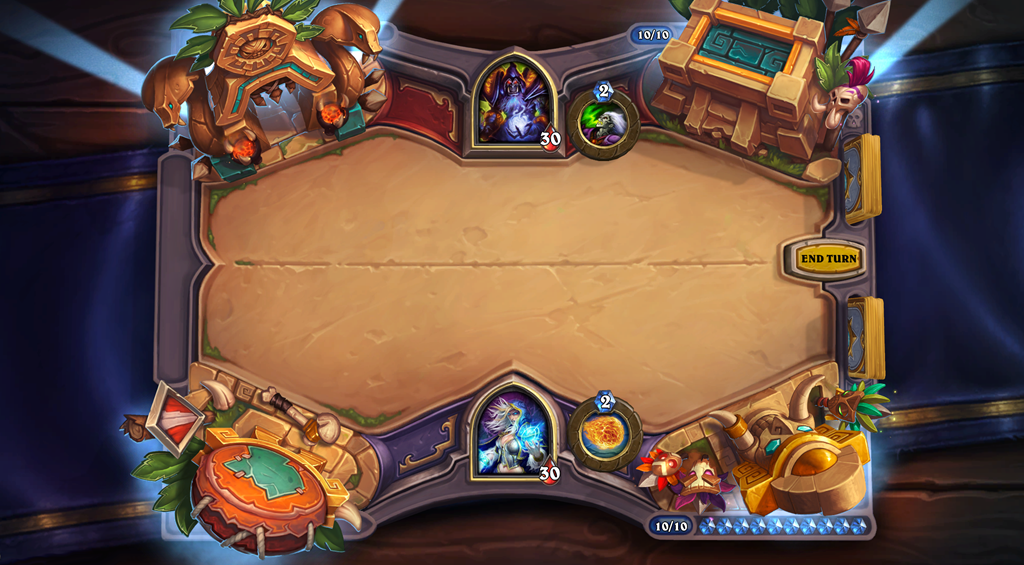 ---
Opening Ceremony Live Recap
Hearthstone

Rastakhan's Rumble is the name of the next expansion, leaked by PCGamer.
Ben Thompson has taken the stage. Audio is cutting out - woot!
Gurubashi Arena is where we're fighting in the new expansion.
In the single-player mode for Rastakhan's Rumble, Rumble Run, compete for glory before cheering crowds in a no-holds-barred smackdown in the Gurubashi Arena! Players will choose a troll champion and climb the ranks in this gladiatorial contest to be crowned champion.
Spirits are a new mechanic - each class has one. They are minions with stealth for one turn.
Overkill is a new keyword. If you deal more damage then you need to kill a minion, you get a bonus.
Logging in when the expansion launches gets you a free Legendary Loa card and two copies of the spirit from the class of your random Loa.
Logging in also gets you six free card packs for the expansion.

Blizzard

Destiny 2 is Free for everyone on Battle.net - Must redeem by November 18th through Bnet Gifts to keep it.
Mike Morhaime, Blizzard's old president, has taken stage to introduce BlizzCon.
Mike passes the torch to Blizzard's new president, J Allen Brack
Overwatch raised 12.7 Million for the Breast Cancer Research Foundation.
Heroes is getting a new hero. She isn't from any of Blizzard's franchises.
Orphia, the new hero, is free for everyone at BlizzCon or with a Virtual Ticket.
WoW Classic launches next Summer.
WoW Classic can be accessed by players with an active subscription to WoW.
WoW showcased a new cinematic featuring Saurfang and Anduin.
Overwatch is playing a new cinematic on Route 66 with McCree eating some delicious pie.
Overwatch is getting a cowgirl - Ashe!
Warcraft III Reforged! An HD remake of Warcraft III Reign of Chaos and Frozen Throne.
Culling of Stratholme is playable at BlizzCon.
Warcraft III Reforged comes with a Hearthstone card back.
---
Watch Live
The Opening Ceremony is available for free to those without a Virtual Ticket. If you want to watch the panels though, you'll want to buy a Virtual Ticket.
---
Get More out of BlizzCon and HearthPwn
We're hanging out on Discord to chat in real-time, follow us on Twitter and Facebook for updates, and find all our BlizzCon 2018 content here.