Global Games Cheering on Twitch is Live! Cheer for Teams, Get Packs and a Card Back
The Hearthstone Global Games Cheer that was announced last week has gone live on Twitch.
You'll earn a card back for cheering on the teams.
Card packs will be given out based on how much you cheer.
Twitch Emotes can be unlocked through cheering as well.
More details can be found below. Remember that cheering for a team gives the players on that team a portion of the bits cheered (equal to the cut Blizzard receives). Any of the following teams can be cheered for.
Brazil, Singapore, Ukraine, United Kingdom, Bulgaria, China, Chile, Chinese Taipei, Spain, Switzerland, New Zealand, Netherlands, Norway, Hong Kong, Portugal, and the United States are included.
You can cheer at Twitch.tv/PlayHearthstone
---
Community Rewards
These are rewards given out to everyone who cheers a minimum amount of bits.
| Reward | Unlocked at Total | Requires |
| --- | --- | --- |
| 2 Boomsday Packs | 8,000,000 Bits | 700 Bits |
| Unknown (Sep 25) | Unknown | Unknown |
| Unknown (Oct 2) | Unknown | Unknown |
| Unknown (Oct 31) | Unknown | Unknown |
---
Personal Rewards
There are ten different tiers of personal rewards. Some things are for Hearthstone itself while others are for use on Twitch. The card back is the final personal reward and it will require 2500 bits to unlock.
If you want the card back without buying any additional bits, the best way to do it is by purchasing one package of 1500 bits ($20 USD) and two packages of 500 ($7 USD) for a total of 2500 bits that costs $34. If you don't mind a few extra bits though, you do get more value by purchasing the 1500 bits package twice (it is $6 more) and you get another 500 bits to throw at a streamer.
The card back is not yet in the game client which means you cannot actually use it yet. We need to wait for a patch first.
The card packs are being rewarded right away.
| Reward | Unlocked at Total |
| --- | --- |
| Common Emote Pack (Twitch) | 300 Bits |
| 4 Classic Packs | 600 Bits |
| Rare Emote Pack (Twitch) | 800 Bits |
| 4 Classic Packs | 1000 Bits |
| 2 Witchwood Packs | 1200 Bits |
| Epic Emote Pack (Twitch) | 1400 Bits |
| 2 Boomsday Packs | 1600 Bits |
| Legendary Emote Pack (Twitch) | 1800 Bits |
| Get In Here' Bundle (10 Packs) | 2000 Bits |
| Special Card Back | 2500 Bits |
The Twitch Emote Packs (In order of Common -> Legendary)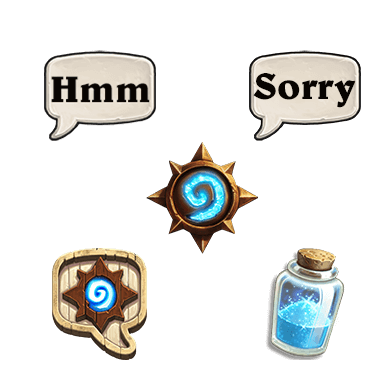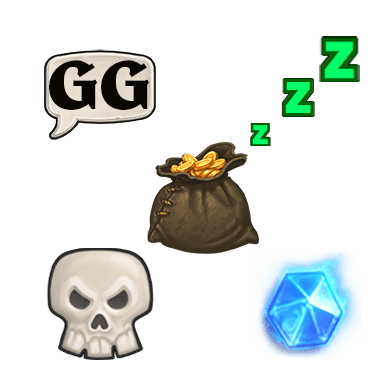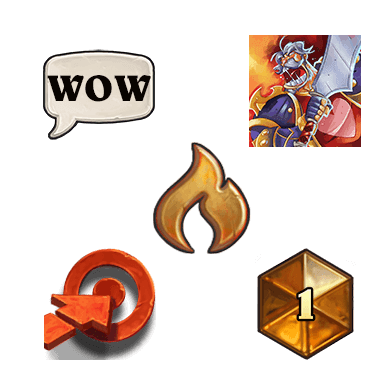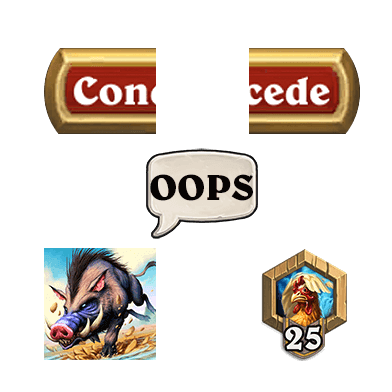 ---
The Takeway
Not actually that bad of a deal - it certainly isn't the worst one we've seen.
If you break it down, purchasing 2500 bits for $34 USD ends up giving you 22 card packs from the personal rewards alone which would have cost you $30 USD (15 packs + 7 packs). That leaves the card back at cost of $4 assuming you don't care about the Twitch emotes. The deal improves depending on what all the community unlock tiers end up being and if they are all unlockable with just your 2500 bits cheer.
Which team will you be cheering for?