Updates (Times in EDT)
1:11 AM: Added datamined nerf to Eaglehorn Bow
11:50 PM: All card art has been imported into the database. Go exploring!
7:20 PM: Bosses have been linked to their hero powers. Cheat cards have been removed from the post (they're for internal use only).
6:31 PM: Card images are fixed site-wide. Sorry about the throwback!
5:49 PM: Updated post with new diffs featuring card links.
5:30 PM: Added generated card images for all collectible cards.
5:00 PM: Added another 80 Naxxramas sound files.
Hearthstone Patch: The Curse of Naxxramas
A wild patch has appeared!
Note: Tomorrow's maintenance is not going to enable Naxxramas right away.
Just wanted to clarify that this maintenance is not for the Curse of Naxxramas Adventure. We will be turning on Curse of Naxxramas for all regions at the same time some time after this maintenance is complete, but please do not expect Naxxramas to be available immediately following this maintenance.
---
Card Changes
The only datamined card change we have is a change to Eaglehorn Bow which makes it now trigger only off of friendly secrets.
---
New Card Backs
New card backs have been added to the game for August 2014 Ranked Participation (Icecrown), Heroic Naxxramas, July 2014 Ranked Participating (Naxxramas), and TeSPA.
There is no official information on the TeSPA card back, however, we do know that there is a Hearthstone in-game reward for Fall 2014 for TeSPA chapters with more than 80 members, so it's our best guess.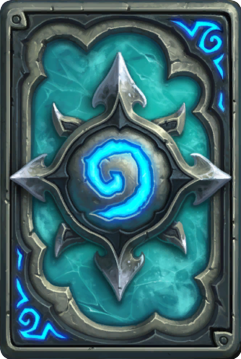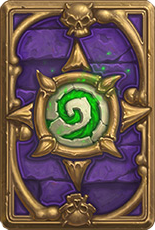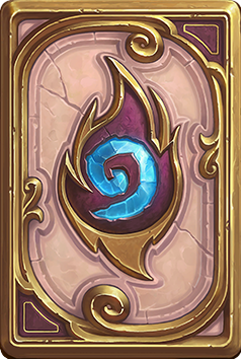 ---
New Sounds
There's some great new voiceovers which have been added. Some of the great ones:
This is Heroic Naxxramas, I won't stand for such cheap tactics here.
Doomsayer, you think you are so clever.
Equality?! Not on my watch
To Thrall: You're fighting for a hammer? .... Okay then...
To Guldan Well...someones soul shall be someones...
---
Bosses
Below you will find a list of the bosses in the Curse of Naxxramas alongside their normal and heroic hero powers. No more play? Check out the spoiler below to see all the Boss art!
---
Abilities
Bosses wouldn't be awesome if they didn't have some of their own ability cards.
Minions
---
Weapons
---
New Cards
New cards have been added to the game.
---
Collectible Cards
The following cards can be added to your collection through completing the adventure
---
Flavor Text
New flavor texts for new cards!
---
String Changes
GAMEPLAY_DISCONNECT_BODY - Game completed and recorded! Restart Hearthstone to continue.
GAMEPLAY_DISCONNECT_BODY_RESET - Game completed and recorded! Reconnecting to the Hearthstone servers.
GAMEPLAY_DISCONNECT_HEADER - Disconnected
GAMEPLAY_PlayErrors_REQ_DRAG_TO_PLAY - You must drag that to a target
GLOBAL_ADVENTURE_CHOOSE_BUTTON_TEXT - Choose
GLOBAL_ADVENTURE_DESC_HEADER - Adventure
GLOBAL_ADVENTURE_TRAY_HEADER - Choose an Adventure
GLOBAL_CARD_SET_NAXX - Naxxramas
GLOBAL_CARD_SET_NAXX_SEARCHABLE_SHORTHAND_NAMES - Nax Naxx This is a space-separated value indicating all of the allowable search keywords that can be used in Collection Manager screen's text-search feature to narrow down the cards to this specific Card Set via shorthand names (note: the full name above is also used for this feature). Also note: letter case is ignored.
GLOBAL_CHOOSE_PAYMENT - Choose Payment
GLOBAL_DATETIME_AFK_DAY - Away for over a day
GLOBAL_ERROR_NETWORK_NO_GAME_SERVER - Oops! We were unable to start a game for you. Please try again.
GLOBAL_KEYWORD_AUTOCAST - Auto-cast
GLOBAL_KEYWORD_AUTOCAST_TEXT - This Hero Power MUST be used every turn.
GLOBAL_REWARD_CLASS_CHALLENGE_DETAIL - {0} 0=first class
GLOBAL_REWARD_CLASS_CHALLENGE_DETAIL_DOUBLE - {0} and {1} 0=first class, 1=second class
GLOBAL_REWARD_CLASS_CHALLENGE_HEADLINE - Class |4(Challenge,Challenges) Unlocked
GLOBAL_REWARD_CLASS_CHALLENGE_SOURCE_NAXX_ARACHNID - You can also attempt the insanely difficult Heroic Arachnid Quarter!
GLOBAL_REWARD_CLASS_CHALLENGE_SOURCE_NAXX_CONSTRUCT - You can also attempt the insanely difficult Heroic Construct Quarter!
GLOBAL_REWARD_CLASS_CHALLENGE_SOURCE_NAXX_FROSTWYRM - You can also attempt the insanely difficult Heroic Frostwyrm Lair!
GLOBAL_REWARD_CLASS_CHALLENGE_SOURCE_NAXX_MILITARY - You can also attempt the insanely difficult Heroic Military Quarter!
GLOBAL_REWARD_CLASS_CHALLENGE_SOURCE_NAXX_PLAGUE - You can also attempt the insanely difficult Heroic Plague Quarter!
GLOBAL_SPLASH_CLOSED_RECONNECTING - Reconnecting...
GLUE_ADVENTURE - Solo Adventures
GLUE_ADVENTURE_BOSS_HEADER - Boss Info
GLUE_ADVENTURE_COMPLETE_BANNER_TEXT - {0} Cleared! GLUE_STORE_FAIL_GOLD_GENERIC --TEMP-- You know how you were trying to make a gold purchase? It failed.
GLUE_ADVENTURE_LABEL_COMING_SOON - Coming soon!
GLUE_ADVENTURE_LABEL_COMING_SOON_NAXX_1 - Opens Week 1
GLUE_ADVENTURE_LABEL_COMING_SOON_NAXX_2 - Opens Week 2
GLUE_ADVENTURE_LABEL_COMING_SOON_NAXX_3 - Opens Week 3
GLUE_ADVENTURE_LABEL_COMING_SOON_NAXX_4 - Opens Week 4
GLUE_ADVENTURE_LABEL_COMING_SOON_NAXX_5 - Opens Week 5
GLUE_ADVENTURE_LABEL_REQUIRES - Requires\n{0}
GLUE_ADVENTURE_LABEL_SHOP_CLOSED - Closed
GLUE_ADVENTURE_MODE_CLASS_CHALLENGE_CHOOSE - Choose a Challenge
GLUE_ADVENTURE_REWARDS_PREVIEW_HEADER - • {0} Rewards •
GLUE_ADVENTURE_WING_PURCHASED - Purchased
GLUE_COLLECTION_DECK_PASTE_POPUP_HEADER - Paste Deck
GLUE_COLLECTION_DECK_PASTE_POPUP_MESSAGE - This will erase your existing deck and replace it with the contents of the clipboard, are you sure?
GLUE_CRAFTING_HEROIC_NAXX - Naxxramas
GLUE_HEROIC_WARNING - Be warned that Heroic Mode is VERY punishing and is not for the faint of heart. Enter at your own risk!
GLUE_HEROIC_WARNING_TITLE - Warning!
GLUE_LOADING - Loading...
GLUE_LOADING_BAR_TASK_19 - Paying the Band
GLUE_NAXX_LOADING_BAR_TASK_1 - Practicing Evil Laugh
GLUE_NAXX_LOADING_BAR_TASK_10 - Boiling Ooze
GLUE_NAXX_LOADING_BAR_TASK_11 - Using a Weighted Coin
GLUE_NAXX_LOADING_BAR_TASK_12 - Dimming the Lights
GLUE_NAXX_LOADING_BAR_TASK_13 - Blowing Out Candles
GLUE_NAXX_LOADING_BAR_TASK_14 - Getting in the Mood
GLUE_NAXX_LOADING_BAR_TASK_15 - Stitching Minions Together
GLUE_NAXX_LOADING_BAR_TASK_16 - Experimenting on Minions
GLUE_NAXX_LOADING_BAR_TASK_17 - Destroying Interlopers
GLUE_NAXX_LOADING_BAR_TASK_18 - Petting Mr. Bigglesworth
GLUE_NAXX_LOADING_BAR_TASK_2 - Replacing Cobwebs
GLUE_NAXX_LOADING_BAR_TASK_3 - Refilling Ooze
GLUE_NAXX_LOADING_BAR_TASK_4 - Arranging Bones
GLUE_NAXX_LOADING_BAR_TASK_5 - Rehearsing Sinister Lines
GLUE_NAXX_LOADING_BAR_TASK_6 - Spraying Stench
GLUE_NAXX_LOADING_BAR_TASK_7 - Oiling Chains
GLUE_NAXX_LOADING_BAR_TASK_8 - Clearing Trash
GLUE_NAXX_LOADING_BAR_TASK_9 - Hiding Spiders
GLUE_PATCHING_ERROR - We encountered an error when updating Hearthstone. Please try again.
GLUE_PATCHING_LABEL - Downloading {0}/{1} |4(file,files)
GLUE_PRACTICE_HINT - Practice Mode Here
GLUE_RECONNECT_GAME_TYPE_ARENA - Arena
GLUE_RECONNECT_GAME_TYPE_FRIENDLY - Friendly
GLUE_RECONNECT_GAME_TYPE_NAXXRAMAS - Naxxramas
GLUE_RECONNECT_GAME_TYPE_PRACTICE - Practice
GLUE_RECONNECT_GAME_TYPE_RANKED - Ranked Play
GLUE_RECONNECT_GAME_TYPE_TUTORIAL - Tutorial
GLUE_RECONNECT_GAME_TYPE_UNRANKED - Unranked Play
GLUE_RECONNECT_RESULT_DISCONNECT - You lost your last {0} game due to a disconnect. 0=one of GLOBAL_RECONNECT_GAME_TYPE_*
GLUE_RECONNECT_RESULT_HEADER - Game Result
GLUE_RECONNECT_RESULT_LOSE - You lost your last {0} game. 0=one of GLOBAL_RECONNECT_GAME_TYPE_*
GLUE_RECONNECT_RESULT_TIE - Your last {0} game was a tie. 0=one of GLOBAL_RECONNECT_GAME_TYPE_*
GLUE_RECONNECT_RESULT_WIN - You won your last {0} game. 0=one of GLOBAL_RECONNECT_GAME_TYPE_*
GLUE_STORE_ADVENTURE_CARD_PREVIEW - Earn these cards and more by defeating the deadly bosses of Naxxramas!
GLUE_STORE_ADVENTURE_LOCKED_HEROES_WARNING_TEXT - You will not be able to play this adventure until you have unlocked all classes. \n\nAre you sure you want to continue with this purchase?
GLUE_STORE_ADVENTURE_LOCKED_HEROES_WARNING_TITLE - Confirm Purchase
GLUE_STORE_AUTH_ZERO_COST_FAIL_HEADLINE - Access Denied
GLUE_STORE_AUTH_ZERO_COST_SUCCESS_HEADLINE - Access Granted!
GLUE_STORE_AUTH_ZERO_COST_WAITING - Opening the Necropolis for the first time
GLUE_STORE_CHINA_DISCLAIMER_DETAILS - ??????????????,????????:\n1)?????????*????,????????????;\n2)????,??"????"???"??"?????????????,??????;\n3)?"????"???"????",??????"??"???????\n*???????????40????,??1??/?/?/????????????40/100/400/1600????,?????1/2.5/10/40????,?????????????????/?/?/?????
GLUE_STORE_CHINA_DISCLAIMER_HEADLINE - ??
GLUE_STORE_DISCLAIMER_WARNING - ??????????????????!
GLUE_STORE_DUNGEON_BUTTON_COST_OWNED_TEXT - (Purchased)
GLUE_STORE_DUNGEON_BUTTON_COST_TEXT - ({0} |4(wing,wings) {1}) 0=number of wings,1=cost
GLUE_STORE_DUNGEON_BUTTON_TEXT - Full Adventure
GLUE_STORE_DUNGEON_BUTTON_TEXT_PURCHASED - Already Purchased
GLUE_STORE_FAIL_GOLD_GENERIC - Gold purchase has failed. Please try again later.
GLUE_STORE_KOREAN_PRODUCT_DETAILS_1WINGS_NAXX - ? ??? ?? ? ???? ???, ?? ?? ?? ??? ??? ?????. only displayed for Korean customers, should always be in Korean
GLUE_STORE_KOREAN_PRODUCT_DETAILS_ADVENTURE - ? ?? ??? ?? ? ???? ???, ?? ?? ?? ??? ?? ??? ?????. ? ??? ??? ?? ?????.
GLUE_STORE_MODE_ADVENTURE - Adventure
GLUE_STORE_MODE_CARDS - Cards
GLUE_STORE_PRODUCT_DETAILS_1WINGS_NAXX - • Finish your adventure! Unlock the last wing and earn up to 4 new cards that can only be found in Naxxramas.\n• Each wing will be released separately, one-per-week, during the Naxxramas launch event.
GLUE_STORE_PRODUCT_DETAILS_2WINGS_NAXX - • Continue your adventure! Unlock the last two wings and earn up to 12 new cards that can only be found in Naxxramas.\n• Each wing will be released separately, one-per-week, during the Naxxramas launch event.
GLUE_STORE_PRODUCT_DETAILS_3WINGS_NAXX - • Continue your adventure! Unlock the last three wings and earn up to 18 new cards that can only be found in Naxxramas.\n• Each wing will be released separately, one-per-week, during the Naxxramas launch event.
GLUE_STORE_PRODUCT_DETAILS_4WINGS_NAXX - • Continue your adventure! Unlock the last four wings and earn up to 24 new cards that can only be found in Naxxramas.\n• Each wing will be released separately, one-per-week, during the Naxxramas launch event.
GLUE_STORE_PRODUCT_DETAILS_5WINGS_NAXX - • Start your adventure! Unlock the all wings and earn up to 30 new cards that can only be found in Naxxramas.\n• Each wing will be released separately, one-per-week, during the Naxxramas launch event.
GLUE_STORE_PRODUCT_DETAILS_HEADLINE_1WINGS_NAXX - Naxxramas Adventure (Unlock the final wing)
GLUE_STORE_PRODUCT_DETAILS_HEADLINE_2WINGS_NAXX - Naxxramas Adventure (Unlock 2 remaining wings)
GLUE_STORE_PRODUCT_DETAILS_HEADLINE_3WINGS_NAXX - Naxxramas Adventure (Unlock 3 remaining wings)
GLUE_STORE_PRODUCT_DETAILS_HEADLINE_4WINGS_NAXX - Naxxramas Adventure (Unlock 4 remaining wings)
GLUE_STORE_PRODUCT_DETAILS_HEADLINE_5WINGS_NAXX - Naxxramas Adventure (Unlock all 5 wings)
GLUE_STORE_PRODUCT_DETAILS_HEADLINE_OWNED_NAXX - Naxxramas Adventure (Purchased)
GLUE_STORE_PRODUCT_DETAILS_NAXX_PART_1 - Do battle with the deadly {0} bosses in single player combat.
GLUE_STORE_PRODUCT_DETAILS_NAXX_PART_2 - Earn new Naxxramas cards for your collection, including 1 Legendary card!
GLUE_STORE_PRODUCT_DETAILS_OWNED_NAXX - • Defeat the bosses in Naxxramas to earn your rewards.
GLUE_STORE_PRODUCT_NAME_EXPERT_PACK - {0} Expert |4(Pack,Packs)
GLUE_STORE_PRODUCT_NAME_NAXX_WING_1 - Arachnid Quarter
GLUE_STORE_PRODUCT_NAME_NAXX_WING_2 - Plague Quarter
GLUE_STORE_PRODUCT_NAME_NAXX_WING_3 - Military Quarter
GLUE_STORE_PRODUCT_NAME_NAXX_WING_4 - Construct Quarter
GLUE_STORE_PRODUCT_NAME_NAXX_WING_5 - Frostwyrm Lair
GLUE_STORE_PRODUCT_NAME_NAXX_WING_BUNDLE - Naxxramas Adventure ({0} |4(Wing,Wings))
GLUE_STORE_QUANTITY_PACK - {0} |4(Pack,Packs)
GLUE_STORE_SUMMARY_KOREAN_AGREEMENT_ADVENTURE_BUNDLE - ? ?? ??? ?? ? ???? ???, ?? ?? ?? ??? ?? ??? ?????. ? ??? ??? ?? ?????.
GLUE_STORE_SUMMARY_KOREAN_AGREEMENT_ADVENTURE_SINGLE - ? ??? ?? ? ???? ???, ?? ?? ?? ??? ??? ?????
GLUE_TIP_NAXXRAMAS_0 - You'll need to build a custom deck to defeat the most difficult bosses in Naxxramas.
GLUE_TIP_NAXXRAMAS_1 - Don't let Naxxramas bosses get you down. Build a custom deck to crush them.
GLUE_TIP_NAXXRAMAS_2 - If you lose to a boss, you may want to tweak your deck.
GLUE_TIP_NAXXRAMAS_3 - Be prepared! Build a deck to counter the boss you're going to challenge.
GLUE_TOOLTIP_BUTTON_ADVENTURE_DESC - Embark on adventures or practice against the AI.
GLUE_TOOLTIP_BUTTON_ADVENTURE_HEADLINE - Solo Adventures
PRESENCE_ADVENTURE_MODE_NAXX_CLASS_CHALLENGE - Naxxramas Class Challenge
PRESENCE_ADVENTURE_MODE_NAXX_HEROIC - Naxxramas (Heroic)
PRESENCE_ADVENTURE_MODE_NAXX_NORMAL - Naxxramas
PRESENCE_SCENARIO_NAXX_CLASS_CHALLENGE_DRUID - Naxxramas Druid Challenge
PRESENCE_SCENARIO_NAXX_CLASS_CHALLENGE_HUNTER - Naxxramas Hunter Challenge
PRESENCE_SCENARIO_NAXX_CLASS_CHALLENGE_MAGE - Naxxramas Mage Challenge
PRESENCE_SCENARIO_NAXX_CLASS_CHALLENGE_PALADIN - Naxxramas Paladin Challenge
PRESENCE_SCENARIO_NAXX_CLASS_CHALLENGE_PRIEST - Naxxramas Priest Challenge
PRESENCE_SCENARIO_NAXX_CLASS_CHALLENGE_ROGUE - Naxxramas Rogue Challenge
PRESENCE_SCENARIO_NAXX_CLASS_CHALLENGE_SHAMAN - Naxxramas Shaman Challenge
PRESENCE_SCENARIO_NAXX_CLASS_CHALLENGE_WARLOCK - Naxxramas Warlock Challenge
PRESENCE_SCENARIO_NAXX_CLASS_CHALLENGE_WARRIOR - Naxxramas Warrior Challenge
PRESENCE_SCENARIO_NAXX_HEROIC_SCENARIO_ANUBREKHAN - Heroic Anub'Rekhan
PRESENCE_SCENARIO_NAXX_HEROIC_SCENARIO_FAERLINA - Heroic Grand Widow Faerlina feel free to shorten long translations to 'Heroic Faerlina' since the UI may squeeze text into a tiny (unreadable) font size when text is too long. this string is shown in the Friends List.
PRESENCE_SCENARIO_NAXX_HEROIC_SCENARIO_GLUTH - Heroic Gluth
PRESENCE_SCENARIO_NAXX_HEROIC_SCENARIO_GOTHIK - Heroic Gothik the Harvester feel free to shorten long translations to 'Heroic Gothik' since the UI may squeeze text into a tiny (unreadable) font size when text is too long. this string is shown in the Friends List.
PRESENCE_SCENARIO_NAXX_HEROIC_SCENARIO_GROBBULUS - Heroic Grobbulus
PRESENCE_SCENARIO_NAXX_HEROIC_SCENARIO_HEIGAN - Heroic Heigan the Unclean feel free to shorten long translations to 'Heroic Heigan' since the UI may squeeze text into a tiny (unreadable) font size when text is too long. this string is shown in the Friends List.
PRESENCE_SCENARIO_NAXX_HEROIC_SCENARIO_HORSEMEN - Heroic The Four Horsemen
PRESENCE_SCENARIO_NAXX_HEROIC_SCENARIO_KELTHUZAD - Heroic Kel'Thuzad
PRESENCE_SCENARIO_NAXX_HEROIC_SCENARIO_LOATHEB - Heroic Loatheb
PRESENCE_SCENARIO_NAXX_HEROIC_SCENARIO_MAEXXNA - Heroic Maexxna
PRESENCE_SCENARIO_NAXX_HEROIC_SCENARIO_NOTH - Heroic Noth the Plaguebringer feel free to shorten long translations to 'Heroic Noth' since the UI may squeeze text into a tiny (unreadable) font size when text is too long. this string is shown in the Friends List.
PRESENCE_SCENARIO_NAXX_HEROIC_SCENARIO_PATCHWERK - Heroic Patchwerk
PRESENCE_SCENARIO_NAXX_HEROIC_SCENARIO_RAZUVIOUS - Heroic Instructor Razuvious feel free to shorten long translations to 'Heroic Razuvious' since the UI may squeeze text into a tiny (unreadable) font size when text is too long. this string is shown in the Friends List.
PRESENCE_SCENARIO_NAXX_HEROIC_SCENARIO_SAPPHIRON - Heroic Sapphiron
PRESENCE_SCENARIO_NAXX_HEROIC_SCENARIO_THADDIUS - Heroic Thaddius
PRESENCE_SCENARIO_NAXX_NORMAL_SCENARIO_ANUBREKHAN - Battling Anub'Rekhan
PRESENCE_SCENARIO_NAXX_NORMAL_SCENARIO_FAERLINA - Battling Grand Widow Faerlina feel free to shorten long translations to 'Battling Faerlina' since the UI may squeeze text into a tiny (unreadable) font size when text is too long. this string is shown in the Friends List.
PRESENCE_SCENARIO_NAXX_NORMAL_SCENARIO_GLUTH - Battling Gluth
PRESENCE_SCENARIO_NAXX_NORMAL_SCENARIO_GOTHIK - Battling Gothik the Harvester feel free to shorten long translations to 'Battling Gothik' since the UI may squeeze text into a tiny (unreadable) font size when text is too long. this string is shown in the Friends List.
PRESENCE_SCENARIO_NAXX_NORMAL_SCENARIO_GROBBULUS - Battling Grobbulus
PRESENCE_SCENARIO_NAXX_NORMAL_SCENARIO_HEIGAN - Battling Heigan the Unclean feel free to shorten long translations to 'Battling Heigan' since the UI may squeeze text into a tiny (unreadable) font size when text is too long. this is string shown in the Friends List.
PRESENCE_SCENARIO_NAXX_NORMAL_SCENARIO_HORSEMEN - Battling The Four Horsemen
PRESENCE_SCENARIO_NAXX_NORMAL_SCENARIO_KELTHUZAD - Battling Kel'Thuzad
PRESENCE_SCENARIO_NAXX_NORMAL_SCENARIO_LOATHEB - Battling Loatheb
PRESENCE_SCENARIO_NAXX_NORMAL_SCENARIO_MAEXXNA - Battling Maexxna
PRESENCE_SCENARIO_NAXX_NORMAL_SCENARIO_NOTH - Battling Noth the Plaguebringer feel free to shorten long translations to 'Battling Noth' since the UI may squeeze text into a tiny (unreadable) font size when text is too long. this string is shown in the Friends List.
PRESENCE_SCENARIO_NAXX_NORMAL_SCENARIO_PATCHWERK - Battling Patchwerk
PRESENCE_SCENARIO_NAXX_NORMAL_SCENARIO_RAZUVIOUS - Battling Instructor Razuvious feel free to shorten long translations to 'Battling Razuvious' since the UI may squeeze text into a tiny (unreadable) font size when text is too long. this string is shown in the Friends List.
PRESENCE_SCENARIO_NAXX_NORMAL_SCENARIO_SAPPHIRON - Battling Sapphiron
PRESENCE_SCENARIO_NAXX_NORMAL_SCENARIO_THADDIUS - Battling Thaddius
PRESENCE_STATUS_ADVENTURE_CHOOSING_MODE - Looking for a Solo Adventure
PRESENCE_STATUS_ADVENTURE_SCENARIO_PLAYING_GAME - {0} {0} replaced with the specific scenario string, via PRESENCE_SCENARIO_NAXX_*
PRESENCE_STATUS_ADVENTURE_SCENARIO_SELECT - {0} {0} replaced with the adventure mode, via PRESENCE_ADVENTURE_MODE_*, e.g. Naxxramas (Heroic) -- (originally i wanted it to say "Mission Select: Naxxramas Class Challenge" but this got too long for the UI element.)
VO_FP1_014t_EnterPlay_01 - Now you feel pain! VO_FP1_014t_EnterPlay_01.wav
VO_FP1_031_Attack_07 - Lambs to the slaughter... VO_FP1_031_Attack_07.wav
VO_FP1_031_EnterPlay_06 - The Scourge will consume you! VO_FP1_031_EnterPlay_06.wav
VO_INNKEEPER_STEALTH_TAUNT3_22 - While a minion has Stealth, it cannot Taunt. VO_INNKEEPER_STEALTH_TAUNT3_22.wav
VO_KT_ANTI_CHEESE1_65 - This is heroic Naxxramas! I won't stand for such cheap tactics here! VO_KT_ANTI_CHEESE1_65.wav
VO_KT_ANTI_CHEESE2_66 - Doomsayer... You think you are so clever. VO_KT_ANTI_CHEESE2_66.wav
VO_KT_ANTI_CHEESE3_67 - Equality?! Not on my watch! VO_KT_ANTI_CHEESE3_67.wav
VO_KT_ANUB1_42 - Anub'Rekhan is one of my finest Spider Lords. Good luck, interloper. VO_KT_ANUB1_42.wav
VO_KT_ANUB2_43 - NOOO!!! I mean.... Irrelevant. You'll never defeat the Grand Widow. VO_KT_ANUB2_43.wav
VO_KT_BARON1_63 - The Four Horsemen are my most powerful death knights. I'm looking forward to this. VO_KT_BARON1_63.wav
VO_KT_BARON2_64 - The Military Quarter has failed me! It's so hard to get good help these days. VO_KT_BARON2_64.wav
VO_KT_FAERLINA1_44 - Faerlina is training acolytes to worship me. Her job is VERY IMPORTANT; do not disturb her! VO_KT_FAERLINA1_44.wav
VO_KT_FAERLINA2_45 - Faerlina means nothing. The Spider Queen will dispatch you EASILY. VO_KT_FAERLINA2_45.wav
VO_KT_GLUTH1_72 - Gluth eats our leftover zombies. Come to think of it, you would make a pretty good leftover zombie. VO_KT_GLUTH1_72.wav
VO_KT_GLUTH2_73 - I asked the Zombies if they wanted to eat your brains and they said "I don't eat junk food". VO_KT_GLUTH2_73.wav
VO_KT_GLUTH2_ALT_74 - There is an achievement for losing to Gluth. I'm pretty sure. VO_KT_GLUTH2_ALT_74.wav
VO_KT_GLUTH3_75 - HAHAHA THERE IS NO ACHIEVEMENT FOR LOSING TO GLUTH! VO_KT_GLUTH3_75.wav
VO_KT_GLUTH4_76 - No! Who will eat all of these leftover zombies now?? VO_KT_GLUTH4_76.wav
VO_KT_GLUTH5_77 - Decimation is my favorite thing. No, wait, Freezing the blood in your veins is my favorite. VO_KT_GLUTH5_77.wav
VO_KT_GLUTH6_78 - Good dog! That's a good doggy! VO_KT_GLUTH6_78.wav
VO_KT_GOTHIK1_ALT_61 - Look, if you give up now, I will tell Gothik not to turn you into a disembodied soul. VO_KT_GOTHIK1_ALT_61.wav
VO_KT_GOTHIK2_62 - Why doesn't Gothik come back as Spectral Gothik? C'mon!! VO_KT_GOTHIK2_62.wav
VO_KT_GROBBULUS1_70 - Grobbulus is my prototype for an ARMY of giants. You are test subject one. VO_KT_GROBBULUS1_70.wav
VO_KT_GROBBULUS2_71 - Back to the drawing board... VO_KT_GROBBULUS2_71.wav
VO_KT_HEIGAN1_54 - Heigan sent me a message telling me that he promises not to kill you if you don't play any cards against him. VO_KT_HEIGAN1_54.wav
VO_KT_HEIGAN2_55 - I am seething with anger. SEETHING. VO_KT_HEIGAN2_55.wav
VO_KT_INTRO_39 - My preparations cannot be stopped. You are too late! VO_KT_INTRO_39.wav
VO_KT_INTRO2_40 - WHAT?! How did you gain entrance to Naxxramas?! VO_KT_INTRO2_40.wav
VO_KT_KELTHUZAD1_ALT_90 - This next fight will not be easy. I hear the boss is ALL POWERFUL... and very handsome. VO_KT_KELTHUZAD1_ALT_90.wav
VO_KT_LOATHEB1_56 - Just being nearby Loatheb causes your flesh to rot. So I recommend a melee class. VO_KT_LOATHEB1_56.wav
VO_KT_LOATHEB2_57 - You keep KILLING MY MINIONS. Stop it! Stop it right this minute! VO_KT_LOATHEB2_57.wav
VO_KT_MAEXXNA1_46 - Maexxna is a GIANT SPIDER! MUAHAHAHA VO_KT_MAEXXNA1_46.wav
VO_KT_MAEXXNA2_47 - Her poison will make your death *mostly* painless. VO_KT_MAEXXNA2_47.wav
VO_KT_MAEXXNA3_48 - Sea Giant?? Maexxna, that is not on my approved card list! VO_KT_MAEXXNA3_48.wav
VO_KT_MAEXXNA4_49 - Impossible! This is not over, PUNY MORTAL! VO_KT_MAEXXNA4_49.wav
VO_KT_MAEXXNA5_50 - You think that card will help you? You are sorely mistaken. VO_KT_MAEXXNA5_50.wav
VO_KT_MAEXXNA6_51 - What do you call a player who just had his minion webbed? DOOMED! VO_KT_MAEXXNA6_51.wav
VO_KT_NOTH1_52 - 'Noth'ing can defeat Noth! VO_KT_NOTH1_52.wav
VO_KT_NOTH2_53 - Poor Noth. This was just 'Noth' his day. VO_KT_NOTH2_53.wav
VO_KT_PATCHWERK1_68 - Patchwerk is sewn together from adventurers who couldn't defeat Lorewalker Cho. VO_KT_PATCHWERK1_68.wav
VO_KT_PATCHWERK2_69 - My avatar of war! I should have sewn him together from better players... VO_KT_PATCHWERK2_69.wav
VO_KT_RAZUVIOUS1_58 - Please ignore the Mind Control stones next to Razuvious. VO_KT_RAZUVIOUS1_58.wav
VO_KT_RAZUVIOUS2_59 - Who will train my Death Knights now?! I can't do it myself, I'm SUPER busy. VO_KT_RAZUVIOUS2_59.wav
VO_KT_SAPPHIRON1_83 - My massive frost wyrm awaits. Dress warm. VO_KT_SAPPHIRON1_83.wav
VO_KT_SAPPHIRON2_84 - Look at that little gnome. He used to be an interloper LIKE YOURSELF. VO_KT_SAPPHIRON2_84.wav
VO_KT_SAPPHIRON3_85 - Stop hiding behind that block of ice! VO_KT_SAPPHIRON3_85.wav
VO_KT_SAPPHIRON4_ALT_87 - Sapphiron, execute plan: "FREEZE THE BLOOD IN YOUR VEINS" VO_KT_SAPPHIRON4_ALT_87.wav
VO_KT_SAPPHIRON5_88 - My dragon! I DO NOT LIKE YOU. VO_KT_SAPPHIRON5_88.wav
VO_KT_THADDIUS1_80 - It's alive!! But you won't be, for long. VO_KT_THADDIUS1_80.wav
VO_KT_THADDIUS2_81 - Interloper! This is the final straw! VO_KT_THADDIUS2_81.wav
VO_KT_WINGOPENS_82 - Come, face me Interloper! VO_KT_WINGOPENS_82.wav
VO_NAX1_01_CARD_02 - Just a little taste! VO_NAX1_01_CARD_02.wav
VO_NAX1_01_DEATH_05 - Why... oh... why? VO_NAX1_01_DEATH_05.wav
VO_NAX1_01_EMOTE_04 - It speaks! VO_NAX1_01_EMOTE_04.wav
VO_NAX1_01_HP_03 - Closer now, tasty morsels! VO_NAX1_01_HP_03.wav
VO_NAX1_01_START_01 - Welcome to my parlor. VO_NAX1_01_START_01.wav
VO_NAX10_01_DEATH_LINE_03 - What happened to... Patch... aaaahrr... VO_NAX10_01_DEATH_LINE_03.wav
VO_NAX10_01_EMOTE1_04 - Play time? VO_NAX10_01_EMOTE1_04.wav
VO_NAX10_01_EMOTE2_05 - Yes! Play! Play! VO_NAX10_01_EMOTE2_05.wav
VO_NAX10_01_HP_02 - No more play? VO_NAX10_01_HP_02.wav
VO_NAX10_01_START_01 - Patchwerk want to play! VO_NAX10_01_START_01.wav
VO_NAX11_01_CARD_03 - Ooze. VO_NAX11_01_CARD_03.wav
VO_NAX11_01_DEATH_05 - *ugh uh ahoh gowr grrrlrrlrrlaaahhh* VO_NAX11_01_DEATH_05.wav
VO_NAX11_01_EMOTE_04 - No talk. VO_NAX11_01_EMOTE_04.wav
VO_NAX11_01_HP_02 - Stink. VO_NAX11_01_HP_02.wav
VO_NAX11_01_START_01 - Meat. VO_NAX11_01_START_01.wav
VO_NAX12_01_CARD_01 - *Roar* VO_NAX12_01_CARD_01.wav
VO_NAX12_01_DEATH_01 - *Whimpers* VO_NAX12_01_DEATH_01.wav
VO_NAX12_01_EMOTE_01 - *Grumble* VO_NAX12_01_EMOTE_01.wav
VO_NAX12_01_EMOTE_02 - *Grrr* VO_NAX12_01_EMOTE_02.wav
VO_NAX12_01_EMOTE_03 - *Grrroooooo* VO_NAX12_01_EMOTE_03.wav
VO_NAX12_01_HP_01 - *Roooar CHOMP* VO_NAX12_01_HP_01.wav
VO_NAX12_01_START_01 - *Growls* VO_NAX12_01_START_01.wav
VO_NAX13_01_DEATH_LINE_03 - Thank you... VO_NAX13_01_DEATH_LINE_03.wav
VO_NAX13_01_EMOTE_04 - Kill! VO_NAX13_01_EMOTE_04.wav
VO_NAX13_01_HP_02 - You die now! VO_NAX13_01_HP_02.wav
VO_NAX13_01_START_01 - I must obey! VO_NAX13_01_START_01.wav
VO_NAX14_01_CARD_01 - *rrrrrAAAHH* VO_NAX14_01_CARD_01.wav
VO_NAX14_01_DEATH_01 - *roooarrr...* VO_NAX14_01_DEATH_01.wav
VO_NAX14_01_EMOTE_01 - *rrrr Rrahhh!* VO_NAX14_01_EMOTE_01.wav
VO_NAX14_01_EMOTE_02 - *grraaaaah* VO_NAX14_01_EMOTE_02.wav
VO_NAX14_01_EMOTE_03 - *rooooaaar* VO_NAX14_01_EMOTE_03.wav
VO_NAX14_01_HP_01 - *roooarrr* VO_NAX14_01_HP_01.wav
VO_NAX14_01_START_01 - *ROOOARRR* VO_NAX14_01_START_01.wav
VO_NAX15_01_BIGGLES_32 - No!!! A curse upon you, interloper! VO_NAX15_01_BIGGLES_32.wav
VO_NAX15_01_DEATH_LINE_08 - This is not the end!!! There is still heroic mode! VO_NAX15_01_DEATH_LINE_08.wav
VO_NAX15_01_DEATH_LINE2_09 - NooooOooOOOooo!!! VO_NAX15_01_DEATH_LINE2_09.wav
VO_NAX15_01_EMOTE_HELLO_26 - Do you often greet people who are trying to kill you? VO_NAX15_01_EMOTE_HELLO_26.wav
VO_NAX15_01_EMOTE_OOPS_29 - Indeed. VO_NAX15_01_EMOTE_OOPS_29.wav
VO_NAX15_01_EMOTE_SORRY_28 - It's ok, interloper, we all make mistakes. VO_NAX15_01_EMOTE_SORRY_28.wav
VO_NAX15_01_EMOTE_THANKS_27 - You're... welcome? VO_NAX15_01_EMOTE_THANKS_27.wav
VO_NAX15_01_EMOTE_THREATEN_30 - Oh, I'm so scared! VO_NAX15_01_EMOTE_THREATEN_30.wav
VO_NAX15_01_EMOTE_WP_25 - Of course I played well. I'm Kel'Thu-freaking-zad! VO_NAX15_01_EMOTE_WP_25.wav
VO_NAX15_01_GLOAT1_33 - Victory for Kel'Thuzad! Did you hear that Bigglesworth?! VO_NAX15_01_GLOAT1_33.wav
VO_NAX15_01_GLOAT2_34 - Give me a K! Give me a T! What's that spell? VO_NAX15_01_GLOAT2_34.wav
VO_NAX15_01_GLOAT3_35 - I just completed a quest to destroy an interloper! 40 gold, yes! VO_NAX15_01_GLOAT3_35.wav
VO_NAX15_01_GLOAT4_36 - Victory tastes so sweet... Like a milkshake. No, maybe more like a bar of chocolate. VO_NAX15_01_GLOAT4_36.wav
VO_NAX15_01_GLOAT5_37 - My power is overwhelming! And yet, I did not die horribly at the end of the turn. VO_NAX15_01_GLOAT5_37.wav
VO_NAX15_01_HP_07 - I will freeze the blood in your veins! VO_NAX15_01_HP_07.wav
VO_NAX15_01_HP2_05 - Your soul is bound to me now. VO_NAX15_01_HP2_05.wav
VO_NAX15_01_HP3_06 - There will be no escape. VO_NAX15_01_HP3_06.wav
VO_NAX15_01_HURRY_31 - My patience is limited. VO_NAX15_01_HURRY_31.wav
VO_NAX15_01_PHASE2_10 - Fool! You have spread your power too thin! VO_NAX15_01_PHASE2_10.wav
VO_NAX15_01_PHASE2_ALT_11 - No! Your turn is over. *MY* turn now. VO_NAX15_01_PHASE2_ALT_11.wav
VO_NAX15_01_RESPOND_ANDUIN_24 - How naive! Don't you remember what happened to Uther? VO_NAX15_01_RESPOND_ANDUIN_24.wav
VO_NAX15_01_RESPOND_GARROSH_15 - Really? Death it is, then. VO_NAX15_01_RESPOND_GARROSH_15.wav
VO_NAX15_01_RESPOND_GARROSH_ALT_16 - Is this a trick question? Looks like death for you! VO_NAX15_01_RESPOND_GARROSH_ALT_16.wav
VO_NAX15_01_RESPOND_GULDAN_22 - Well, someone's soul shall be someone's. VO_NAX15_01_RESPOND_GULDAN_22.wav
VO_NAX15_01_RESPOND_JAINA_23 - I most certainly did NOT. You barged into MY floating necropolis! VO_NAX15_01_RESPOND_JAINA_23.wav
VO_NAX15_01_RESPOND_MALFURION_ALT_21 - The wild? Then what are you doing in Naxxramas? VO_NAX15_01_RESPOND_MALFURION_ALT_21.wav
VO_NAX15_01_RESPOND_REXXAR_19 - Be my guest. VO_NAX15_01_RESPOND_REXXAR_19.wav
VO_NAX15_01_RESPOND_THRALL_17 - You're fighting for a hammer? Ok then. VO_NAX15_01_RESPOND_THRALL_17.wav
VO_NAX15_01_RESPOND_UTHER_14 - ...and I will fight with huge minions and devastating spells. Good luck! VO_NAX15_01_RESPOND_UTHER_14.wav
VO_NAX15_01_RESPOND_VALEERA_18 - Ok. I. Will. VO_NAX15_01_RESPOND_VALEERA_18.wav
VO_NAX15_01_START_13 - We finally meet. VO_NAX15_01_START_13.wav
VO_NAX15_01_SUMMON_ADDS_12 - Be free, my minions! VO_NAX15_01_SUMMON_ADDS_12.wav
VO_NAX2_01_CARD_02 - Slay them in the Master's name! VO_NAX2_01_CARD_02.wav
VO_NAX2_01_CUSTOM_03 - You have failed! VO_NAX2_01_CUSTOM_03.wav
VO_NAX2_01_DEATH_LINE_05 - The master will avenge me! VO_NAX2_01_DEATH_LINE_05.wav
VO_NAX2_01_EMOTE_06 - Hahahaha! VO_NAX2_01_EMOTE_06.wav
VO_NAX2_01_HP_04 - Kneel before me, worm! VO_NAX2_01_HP_04.wav
VO_NAX2_01_START_01 - My acolytes serve me without question! VO_NAX2_01_START_01.wav
VO_NAX3_01_CARD_01 - *grghhghgh* VO_NAX3_01_CARD_01.wav
VO_NAX3_01_DEATH_01 - *hissing* VO_NAX3_01_DEATH_01.wav
VO_NAX3_01_EMOTE_01 - *hissing* VO_NAX3_01_EMOTE_01.wav
VO_NAX3_01_EMOTE_02 - *hissing* VO_NAX3_01_EMOTE_02.wav
VO_NAX3_01_EMOTE_03 - *hissing* VO_NAX3_01_EMOTE_03.wav
VO_NAX3_01_EMOTE_04 - *hissing* VO_NAX3_01_EMOTE_04.wav
VO_NAX3_01_EMOTE_05 - *hissing* VO_NAX3_01_EMOTE_05.wav
VO_NAX3_01_HP_01 - *hissing* VO_NAX3_01_HP_01.wav
VO_NAX3_01_START_01 - *skittering* VO_NAX3_01_START_01.wav
VO_NAX4_01_CARD_03 - Breathe no more. VO_NAX4_01_CARD_03.wav
VO_NAX4_01_DEATH_LINE_04 - I will serve the master in death. VO_NAX4_01_DEATH_LINE_04.wav
VO_NAX4_01_EMOTE_06 - Die, trespasser! VO_NAX4_01_EMOTE_06.wav
VO_NAX4_01_HP_02 - Rise, my soldiers! Rise and fight once more! VO_NAX4_01_HP_02.wav
VO_NAX4_01_START_01 - Another soul for the collection. VO_NAX4_01_START_01.wav
VO_NAX5_01_CARD_03 - I will blow your MIND! VO_NAX5_01_CARD_03.wav
VO_NAX5_01_DEATH_LINE_04 - I should have taken a shower. VO_NAX5_01_DEATH_LINE_04.wav
VO_NAX5_01_EMOTE_05 - I don't have time for this nonsense. VO_NAX5_01_EMOTE_05.wav
VO_NAX5_01_HP_02 - Dance, fools! VO_NAX5_01_HP_02.wav
VO_NAX5_01_START_01 - You think you're safe here? VO_NAX5_01_START_01.wav
VO_NAX6_01_CARD_03 - The end is close. VO_NAX6_01_CARD_03.wav
VO_NAX6_01_DEATH_LINE_04 - *rruuuhhhh* VO_NAX6_01_DEATH_06.wav
VO_NAX6_01_EMOTE_05 - You waste your breath. VO_NAX6_01_EMOTE_05.wav
VO_NAX6_01_HP_02 - You are mine now. VO_NAX6_01_HP_02.wav
VO_NAX6_01_START_01 - I see you. VO_NAX6_01_START_01.wav
VO_NAX7_01_CARD_03 - You should have stayed home! VO_NAX7_01_CARD_03.wav
VO_NAX7_01_DEATH_LINE_04 - Ugh... an honorable death. VO_NAX7_01_DEATH_LINE_04.wav
VO_NAX7_01_EMOTE_05 - Haha! I am just getting warmed up! VO_NAX7_01_EMOTE_05.wav
VO_NAX7_01_HP_02 - Yieea! VO_NAX7_01_HP_02.wav
VO_NAX7_01_START_01 - No! No! My students! Give them back! VO_NAX7_01_START_01.wav
VO_NAX8_01_CARD_02 - Kill my minions if you like... Their souls will pay you a visit. VO_NAX8_01_CARD_02.wav
VO_NAX8_01_CUSTOM_03 - Hahaha! Fool! I am the Harvester of Souls! VO_NAX8_01_CUSTOM_03.wav
VO_NAX8_01_CUSTOM2_04 - The dead return! VO_NAX8_01_CUSTOM2_04.wav
VO_NAX8_01_DEATH_LINE_05 - I am undone! VO_NAX8_01_DEATH_LINE_05.wav
VO_NAX8_01_EMOTE1_06 - Foolishly you have sought your own demise. VO_NAX8_01_EMOTE1_06.wav
VO_NAX8_01_EMOTE2_07 - Brazenly you have disregarded powers beyond your understanding. VO_NAX8_01_EMOTE2_07.wav
VO_NAX8_01_EMOTE3_08 - You have fought hard to invade the realm of the Harvester. VO_NAX8_01_EMOTE3_08.wav
VO_NAX8_01_EMOTE4_09 - Now there is only one way out... VO_NAX8_01_EMOTE4_09.wav
VO_NAX8_01_EMOTE5_10 - ... going into the options menu and hitting CONCEDE. VO_NAX8_01_EMOTE5_10.wav
VO_NAX8_01_START_01 - My minions never truly die. VO_NAX8_01_START_01.wav
VO_NAX9_01_CUSTOM_02 - Enough prattling. Let them come. VO_NAX9_01_CUSTOM_02.wav
VO_NAX9_01_DEATH_LINE_03 - No! I need more time! VO_NAX9_01_DEATH_LINE_03.wav
VO_NAX9_01_EMOTE_04 - You seek death? VO_NAX9_01_EMOTE_04.wav
VO_NAX9_01_START_01 - We shall grind your bones to dust. VO_NAX9_01_START_01.wav
VO_NAX9_02_CUSTOM_01 - Invader! Turn away while you still can! VO_NAX9_02_CUSTOM_01.wav
VO_NAX9_03_CUSTOM_01 - Come Zeliek, let us have our fun. VO_NAX9_03_CUSTOM_01.wav
VO_NAX9_04_CUSTOM_01 - Bring it on, ye snivelin' oaf! VO_NAX9_04_CUSTOM_01.wav