Hearthstone Season 47 Has Begun - Savage Sparkles
A new month has arrived and with that comes a new ranked season for Hearthstone! Reach rank 20 this season to obtain the Savage Sparkles card back.
This is the last season where you can obtain a card back by reaching rank 20.
Starting with the March ranked season, card backs will be obtained by winning 5 ranked games instead.
In March we will see the introduction of the new ladder system.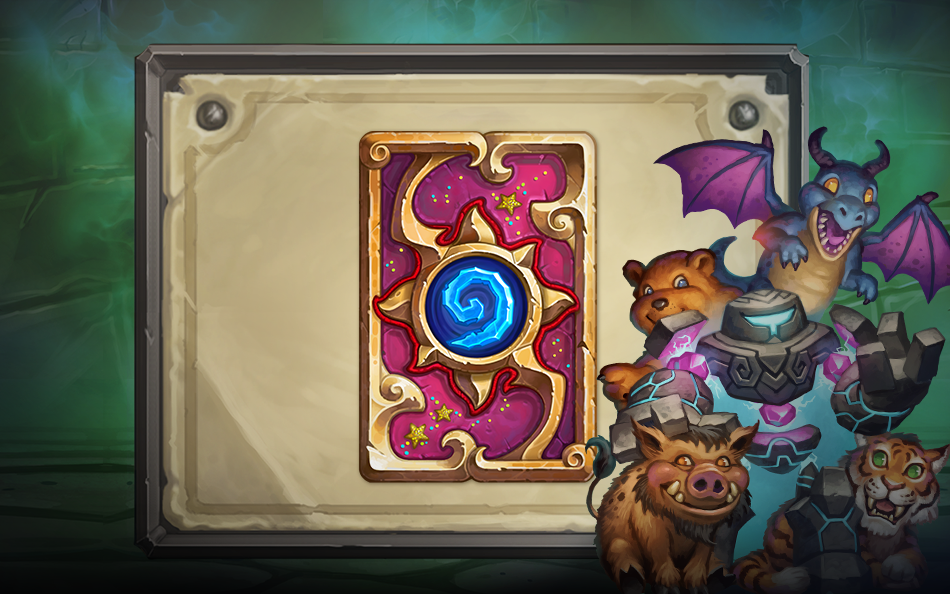 ---
Headed to Legend?
If you're intending to make the climb to Legend this season, join us on the forums to talk about your strategies in our Headed to Legend threads for both Standard and Wild!


---
The Card Backs of Hearthstone
Check out all the Hearthstone card backs in our Card Backs of Hearthstone Gallery!

---
Blog Post
The February 2018 Ranked Play Season is now live—and we're unveiling a new card back you can add to your collection!

Black iron? Spikes? SKULLS? Bah! These are the accoutrements of the uncertain. The greatest warriors know that nothing exemplifies absolute fearlessness on the battlefield like a generous coat of glitter! Let your foes see you coming from miles away—dazzle them with an array of glimmering SPARKLES*—and they will knowthat a truly savage foe is upon them! Add the Sparkles card back to your collection by playing Hearthstone during the month of February—and get savage!

These card backs replace the art decorating the reverse side of your cards and are a great way to show off your Hearthstone accomplishments. Add the Sparkles card back to your collection by hitting Rank 20 in either Standard or Wild Ranked Play modes. You'll receive the Sparkle card back at the end of February's Ranked Play Season in your Ranked Play reward chest.

You earn Ranked Play reward chests based on your highest earned rank over the course of a Ranked Play season. Reward chests may contain seasonal card backs, Arcane Dust, and golden cards, and can be obtained by playing in either Standard or Wild Ranked Play modes. You'll be awarded one chest per Ranked Play season based on your highest rank between the two modes.

Don't forget—the further you move up the Ranked Play ladder, the more bonus stars you'll receive next season. In Ranked Play, you'll receive bonus stars based on your performance from the previous season—one bonus star per rank you attained. Please note that even if bonus stars from the previous season get you directly to Rank 20 or above, you still have to log in at least once each Ranked Season to qualify for the card back reward.

Show your opponents how spectacularly sparkly you can be in February's Ranked Play Season, Savage Sparkles.