For the Wild! Five Possible Alternate Druid Heroes for Hearthstone
Love 'em or hate 'em, alternate hero portraits are a part of Hearthstone. These purely cosmetic heroes (they simply give the player a new portrait and new voice lines) don't change the game in any gameplay sense and can be unlocked in a few different ways. The current alternate heroes (and how they are obtained) are below:
Magni (Warrior), Alleria (Hunter), and Medivh (Mage) are only available if you purchase them in the shop for $9.99.
Khadgar (Mage) was sold for $4.99 during a limited time event benefiting the World Wildlife Fund.
Maiev (Rogue) is unlocked through a special quest that new players received which requires playing Standard games.
Morgl (Shaman) can only be earned through the Recruit a Friend system.
Lady Liadrin (Paladin) can be unlocked by raising a character to level 20 in World of Warcraft.
Tyrande (Priest) was available exclusively to Twitch Prime members.
Prince Arthas (Paladin) is the reward for beating the Knights of the Frozen Throne single player mission with all 9 classes.
Nemsy Necrofizzle (Warlock) can be unlocked by attending a Fireside Tavern Gathering.
Notice anything? That's right! The only class who has been horribly abandoned and neglected here is the druid…not one single alternate hero. Which means, *drumroll*, it's time to fix that with some wild speculation about who could be the next alternate druid hero!
---
Hamuul Runetotem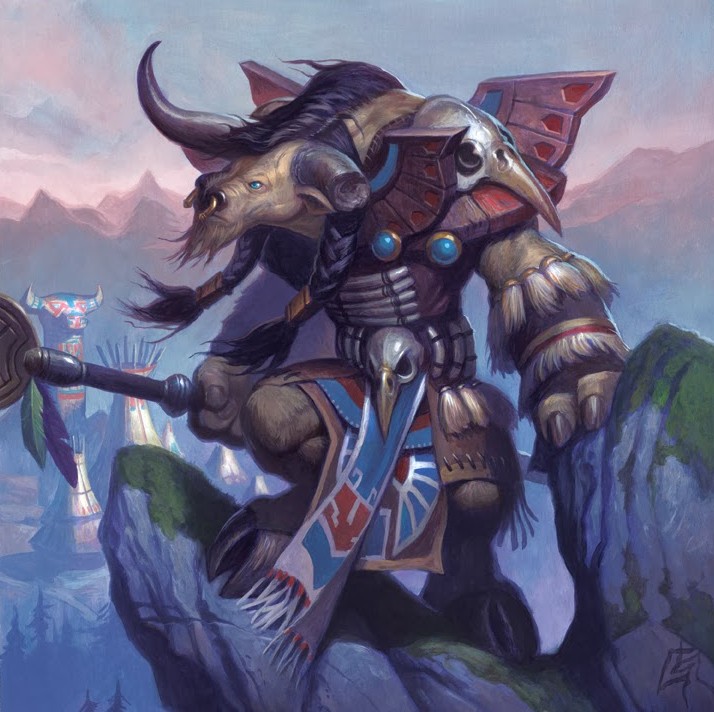 Leading the pack of most commonly predicted and/or requested is Hamuul Runetotem. In World of Warcraft, Hamuul is the Archdruid of Thunder Bluff and a well-regarded leader among the Tauren people. If Blizzard chooses him as the next alternate hero for Druid, it would mark the first time a Tauren was chosen as a hero character.
In WoW, Hamuul was the first Tauren druid in almost 20 generations, so why not first Tauren hero too? Being a Tauren means his portrait will be visually very distinct from Malfurion's (who, coincidentally, is his mentor). That could be an enormous plus in his favor. Fans have been clamoring for more diversity in the heroes. Many feel there are plenty of humans and elves already, so including a Tauren could be a great step in the right direction.
---
Lunara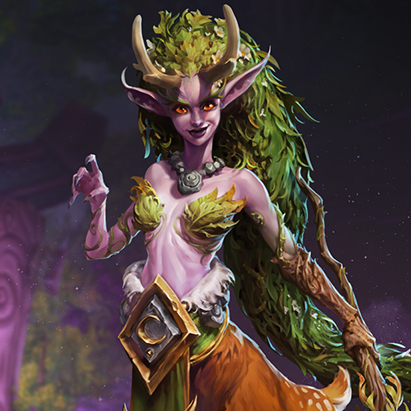 Lunara is an interesting character because she was actually first introduced in Heroes of the Storm and was only later added to World of Warcraft in the Legion expansion. She is a dryad and the first daughter of Cenarius, with whom Hearthstone players are already familiar. She is described as being a fierce protector of the forest, who frequently makes use of poison to cripple her foes. Sounds pretty badass, no?
A lot of fans would love to see male and female options for all of the heroes, which might help put her in the running despite her not having quite the same pedigree of lore as some of the others on this list. Currently, the options for Rogue, Warrior, and Shaman are all the same gender. Mage, Hunter, Paladin, Priest, and Warlock have male and female portraits.
---
Fandral Staghelm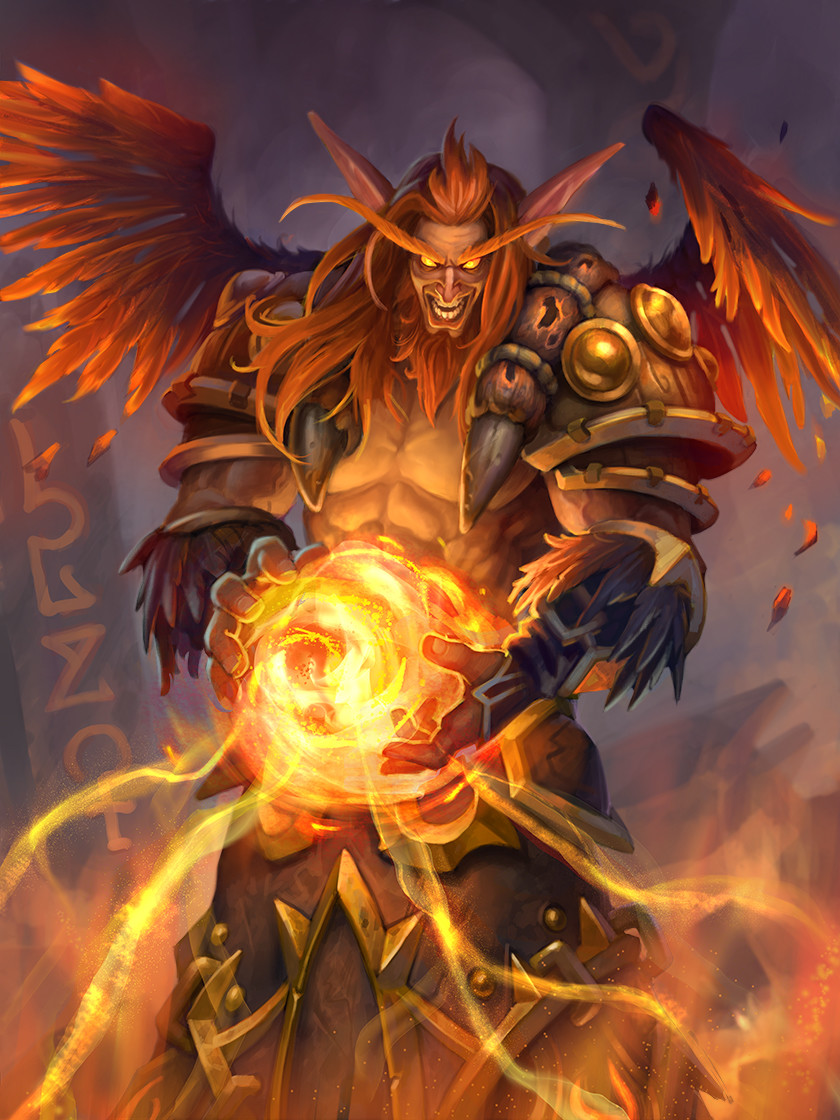 Most of us are probably already acquainted with this character because he's already in the game! Fandral Staghelm is a legendary druid card that first made an appearance in the Whispers of the Old Gods expansion. Say what? Surely they wouldn't make a hero out of a character that's already a minion? Right? Well, maybe, maybe not. Medivh is a playable minion and an alternate hero portrait for the mage class, so it has been done before. How likely it is, I'll leave up to you to decide. For those who aren't that familiar with the lore, here's a fun fact about Fandral: He was opposed to Hamuul (the very same from above) becoming a druid on the basis that he was a Tauren (Fandral is a bit of a jerk if you didn't know).
---
Broll Bearmantle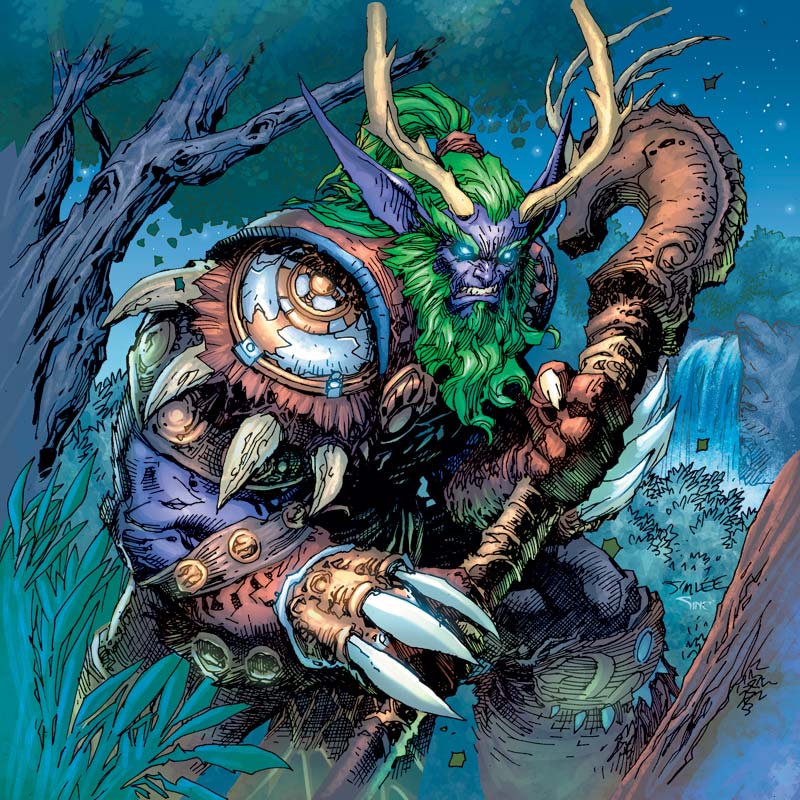 Broll Bearmantle is an elf druid from World of Warcraft of great ability. Broll is somewhat unique because of the antlers he was born with (they are very rare and an indicator of his great power). However, because of this feature, if he was chosen they'd have to take special care to distinguish him from Malfurion (who also has this rare feature), especially for those Hearthstone fans who don't have a World of Warcraft background. One of the cool things about Broll is that he seems to have a lot of friends in high places, friends even the aforementioned Hearthstone players would recognize. He's a companion of our very own original rogue hero, Valeera and Varian Wrynn. He helped Tyrande free his mentor Malfurion from the Emerald Dream (Malfurion has a lot of mentees, you guys). And it is even said that Malfurion himself considers Broll to be an equal.
Hearthstone is full of fun little interactions between the characters, for example when Tyrande and Malfurion play each other they have a special greeting. Team 5 would probably have fun putting all those little easter eggs in if they chose Broll as the next druid hero.
---
Zen'tabra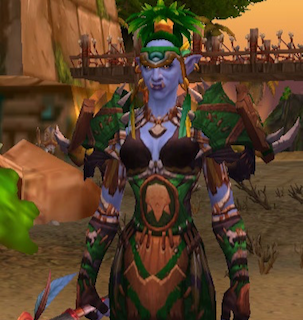 Another great option for a female druid hero, Zen'tabra is a druid trainer in WoW. Not only that, but she's also a troll! We definitely don't have any troll heroes yet, and I'm sure players would love to see it.
Zen'tabra used to be a witch doctor, before studying druidism in the Emerald Dream. She along with her other fellow ex-witch doctors helped Vol'jin reclaim their home and defeat the evil Zalazane, who was actually responsible for the loss of their witch doctor powers in the first place! I could easily see them releasing her as an alternate druid hero, maybe alongside a Darkspear themed expansion?
---
You've seen our picks, now let us know what yours are! Do you hope to see one of the above more than the others? Are you excited by the prospect of a new druid hero? Are you tired of human and elf heroes? Let us know in the comments!