Patch 10.0: Kobolds Flavor Text, New Quests, Kobolds Brawl, 4 Card Backs, Datamined Info
A new patch has arrived with preparations for the Kobolds & Catacombs expansion! We're currently working on datamining, refresh this page for updates!
Obligatory disclaimer that datamined information may not be entirely accurate.
Patch Highlights:
Flavor Text for all 135 new cards!
Cards backs for December, January, and World of Warcraft: Battle for Azeroth.
Quests for Hearthstone World Championship Daily Logins.
A new daily for Dungeon Runs.
Arena draft appearance rates have been adjusted. See official patch notes.
Reminder: Time is running out to pre-order Kobolds & Catacombs. Pre-ordering gives you 50 card packs for the price of 40! Limit of one pre-order per account. You will also get a pre-order card back! Pre-orders can be done in-game or on the BNet Shop.
---
Golden Card Animations
NOW LIVE: Do you like the golden animation? We've got them all available in our card database!
---
New Card Flavor Text
Below is all the new flavor texts in today's patch. Find anything exciting?
---
Kobolds Tavern Brawl
TB_KOBOLDGIFTS_01 "Look in the sky! It's Greatfather Kobold!"
TB_KOBOLDGIFTS_02 "Greatfather Kobold will return next turn! Make some room!"
---
Fireside Brawl: Champions
FB_CHAMPS_PAVEL_DRUID Pavel beat DrHippi in a mirror match with this deck. Watch out for big minions!
FB_CHAMPS_PAVEL_MAGE Pavel's Mage had multiple close calls in the 2016 Championship with this deck. How about you?
FB_CHAMPS_PAVEL_SHAMAN Pavel's Shaman was always banned by his opponents. But it's not banned here!
FB_CHAMPS_PAVEL_ROGUE Pavel's Rogue can struggle against aggressive decks, but it still packs a big punch!
FB_CHAMPS_PAVEL_WARRIOR Pavel played this C'thun Warrior twice in the Finals, losing to DrHippi's Warrior but winning against his Druid.
FB_CHAMPS_OSTKAKA_ROGUE In the last match of the 2015 Finals, Ostkaka beat Hotform's Druid and was welcomed into the Hall of Champions!
FB_CHAMPS_OSTKAKA_WARRIOR Grim Patrons helped Ostkaka win... even without Warsong Commander. That's playing with style!
FB_CHAMPS_OSTKAKA_MAGE Ostkaka played this Freeze Mage against Hotform's Tempo Mage, burning it down with fireballs. Irony!
FB_CHAMPS_FIREBAT_ROGUE Firebat soundly beat DTwo's Priest in 2014, achieving lethal with a miracle 12/4 Auctioneer!
FB_CHAMPS_FIREBAT_HUNTER Firebat chose this Hunter to counter DTwo's Warlock, as payback for losing his Rogue deck...
FB_CHAMPS_FIREBAT_DRUID Firebat started the Finals with his Druid... and never lost! He's the 2014 Champion!
FB_CHAMPS_FIREBAT_WARLOCK Firebat's Warlock was banned in the finals by Tiddler Celestial. How will it do now?
---
Brawl Chalkboards
As expected, new chalks have been added to the game!
---
New Card Backs
The following card backs have been added to the game.
Candle King

Description: It is better to light a candle than curse The Darkness. But you can do both.
Acquired from successfully completing the Kobolds & Catacombs dungeon run with all nine classes.

Catacomber

Description: This card back has already been searched for traps.
Acquired from achieving Rank 20 in Ranked Play, December 2017.

Frostfire

Description: No matter the chill in the air, the tavern is always warm and welcoming.
Acquired from achieving Rank 20 in Ranked Play, January 2018.

Azeroth is Burning

Description: War is a terrible thing. Although highly profitable for both red and blue flagmakers.
Likely acquired from purchasing a World of Warcraft: Battle for Azeroth Collector's Edition or Digital Deluxe Edition.
---
New Quests
Dungeon Master

Description: You came. You saw. YOU TOOK CANDLE.
Completion: Complete dungeon run with all heroes
Reward: Candle King Card Back

Kobolds & Catacombs

Description: Begin a Dungeon Run.
Reward: 1 Kobolds Card Pack

Kobolds & Catacombs

Description: Defeat 5 Dungeon Run Bosses.
Reward: 1 Kobolds Card Pack

Kobolds & Catacombs

Description: Defeat 10 Dungeon Run Bosses.
Reward: 1 Kobolds Card Pack

Spelunker

Description: Defeat 5 Dungeon Run Bosses.
Type: Daily Quest
Reward: 1 Classic Card Pack

Kobolds & Catacombs

Description: Monsters, traps, and treasure await…
Internal: Login Reward 3 Free Packs
Reward: 3 Kobolds Card Packs

Azeroth is Burning

Description: Your recent purchase included this special card back!
Internal: Horde vs Alliance cardback
Reward: Azeroth is Burning Card Back
This has a licensedetected trigger and belongs to the same category as the other Expansion Collector's Edition card backs.
The likelihood of this being rewarded for the Battle for Azeroth Collector's Edition is 99.999%.

Hail, Champion!

Description: Your chosen champion at the 2017 HCT World Championship has earned you a pack!
Reward: Kobolds Card Packs

The Championship Begins!

Description: Celebrate the beginning of the HCT World Championship!
Internal: HCT World Championship - Login Reward Day 1
Reward: 1 Un'Goro Card Pack

The Competition Continues

Description: The HCT World Championships are heating up!
Internal: HCT World Championship - Login Reward Day 2
Reward: 1 Frozen Throne Card Pack

The Finale!

Description: The finals are here! Who will be the Year of the Mammoth Champion?!
Internal: HCT World Championship - Login Reward Day 3
Reward: 1 Kobolds Card Pack
---
New World Championship Table Backdrop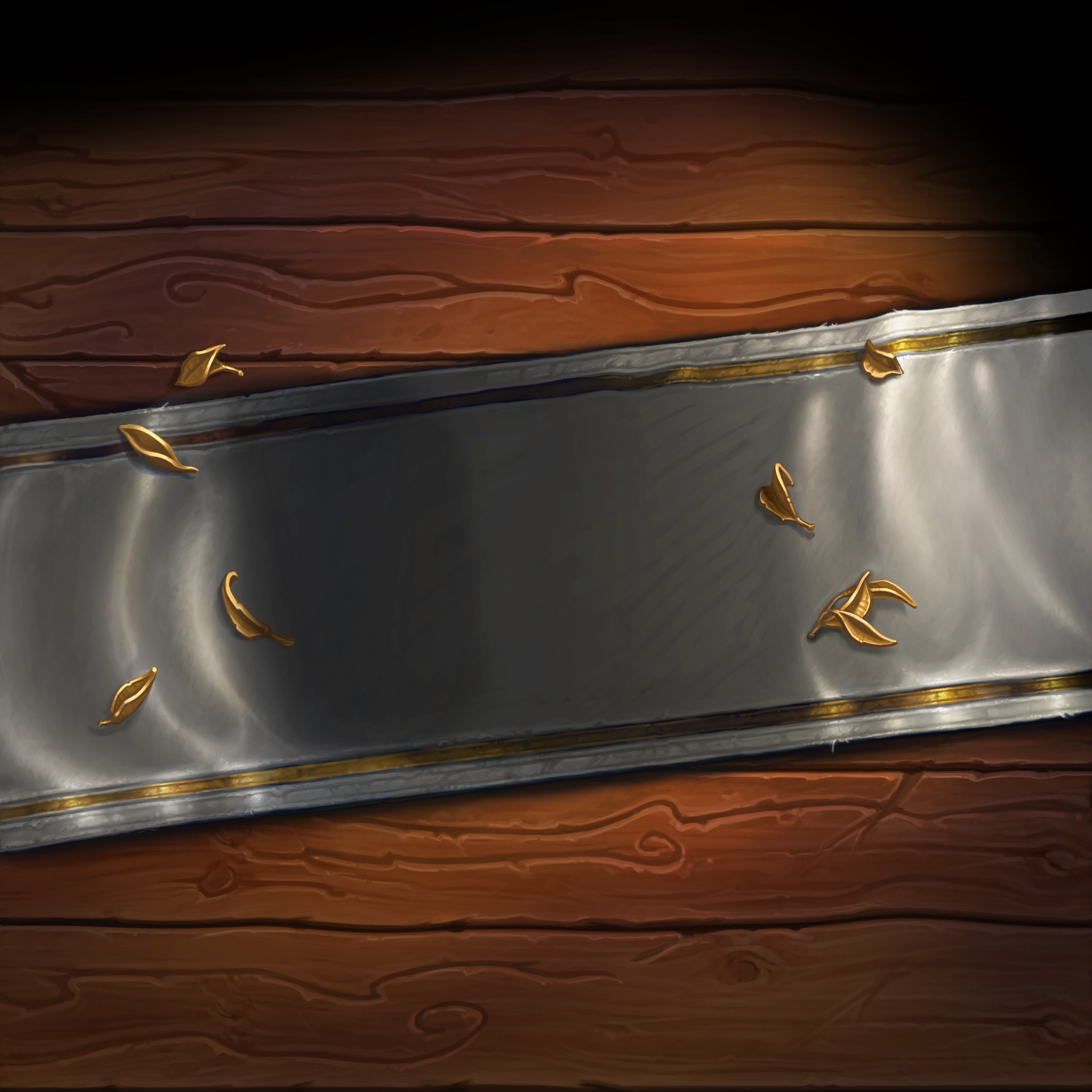 ---
Official Patch Notes
Don't miss out! The Kobolds & Catacombs pre-purchase bundle will remain available until 11:59 p.m. PST December 6. This bundle includes 50 card packs at a special price and the For the Hoard! card back.
Hearthstone's newest Expansion, Kobolds & Catacombs, releases beginning December 7! Log in after release to receive 3 Kobolds & Catacombs card packs and a random Legendary weapon card, FREE!
Kobolds & Catacombs introduces:

Dungeon Run: FREE repeatable single-player experience where everything you need is provided!
Legendary weapon collectible cards for ALL nine classes
A new keyword: Recruit
Two new card types: Spellstones and Unidentified Items
In total, 135 new cards to add to your collection!

Added three progressive Dungeon Run quests that each reward a Kobolds & Catacombs card pack*.
Defeat Dungeon Run with all nine classes to acquire the Candle King card back!
New repeating daily quest – Spelunker: Defeat 5 Dungeon Run encounters. Reward: 1 Classic card pack.
The Hearth and Home cinematic has replaced the previous Hearthstone cinematic.
Improved reconnection and UI for Friendly Challenges.

A new Match Paused pop-up will display a countdown while waiting for opponent to reconnect.
When a player reconnects, the turn timer will restart.
The Game Menu will now display 'End Game' instead of 'Concede' and clicking it will tie the match.

Arena

Arena draft appearance rates have been adjusted.
Note: Non-Basic Neutral Classic minions represent the baseline for draft appearance rates.

Basic/classic neutral minion: .5x
Non-basic/classic neutral minion: 1x
Most recent set neutral minion: 2x
Basic class minion: 2x
Basic class spell: 3.5x
Non-basic/classic class minion: 2x
Non-basic/classic class spell/weapon: 3.5x
Most recent set class minion: 4x
Most recent set class spell/weapon: 7x

As part of our ongoing efforts to improve Class balance in the Arena, we are making small, periodic appearance rate adjustments to specific Arena cards.

Bug Fixes

Fixed a crash that could occur when attempting to spectate without closing the Arena welcome message.
Canceling Malfurion the Pestilent will no longer cause Armor to become invisible.
Attacks with Lifesteal will no longer create excessive animations while Auchenai Soulpriest and Bolf Ramshield are on the board.
Multi-target effects with Lifesteal now apply their healing as a single large heal, rather than individually.
All Lifesteal effects now use the same, standardized, visual and sound effects.
Combo effects can no longer target non-interactable minions such as Sherazin, Seed.
Brann Bronzebeard will no longer grant double Lifesteal to Corpsetaker.
Blingtron's Battlecry will now trigger weapon Deathrattles when it occurs twice due to Brann Bronzebeard.
Minions destroyed by Frostmourne will now be displayed on its enchantment banner.
Losing durability from Sword of Justice will no longer sometimes cause Lifesteal to trigger.
Deathstalker Rexxar's Battlecry no longer benefits from effects on an equipped weapon, such as Poisonous or Lifesteal.
Unwilling Sacrifice's random targeting will no longer select an enemy Spellbender that has intercepted an Unwilling Sacrifice.
Granting a Deathrattle to Scavenging Hyena, then playing Terrorscale Stalker on it will no longer give it +2/+1.
Resolved a crash that could occur when playing a Quest spell that triggers Counterspell.
Cards transformed by Golden Kobold will no longer sometimes be revealed to your opponent.
The animation for Frost Nova will no longer play multiples times while Moorabi is on the board.
Hovering over a Quest in progress as your turn starts will no longer cause cards that provide progress toward completing it to lose class specific border colors.
Replacing a Cursed Blade with a Cursed Blade will no longer remove the 'cursed' animation on the Hero portrait.
Application of the Bolster buff will no longer be slightly delayed on an eligible minion that was played last onto a full board.
Joust and other card reveal effects will now function correctly if your deck contains 60 cards.

Tavern Brawl

Shiftcon: Minions with a Yellow glow will no longer retain it when they shift into a new minion.
Tag Team: Resolved an issue that could cause the match to end prematurely when swapping Heroes.
Decks Assemble: Resolved a crash that could occur when the turn ends while your opponent controls Jeeves.

Mobile

[Mobile] Fixed a bug where card tooltips would sometime appear at the edge of the screen and get cut off on mobile devices
[Android] Region selection on Android tablets will no longer sometimes be blank.