The All Golden Classic Pack - Now Available for Free to Twitch Prime Members
WHOOOOAA! As announced last month, Twitch Prime members now have the ability to redeem a Golden Classic Hearthstone Pack - every card is golden! You have until January 9 of next year to redeem the code, so if you aren't already a Twitch Prime member, you can sign up!
Here's the details on the Golden Classic Pack.
The Golden Classic Pack contains 5 golden cards!
The pack will be available from Nov 8 until Jan 9.
The golden pack will not follow any pity timer rules.
You get the pack on every Hearthstone region!
According to the Twitch Prime Hearthstone loot site, two other card packs are going to be available to members starting in January. Could they be from the new expansion Kobolds and Catacombs which is releasing in December, or will they be a completely new type of pack like this one?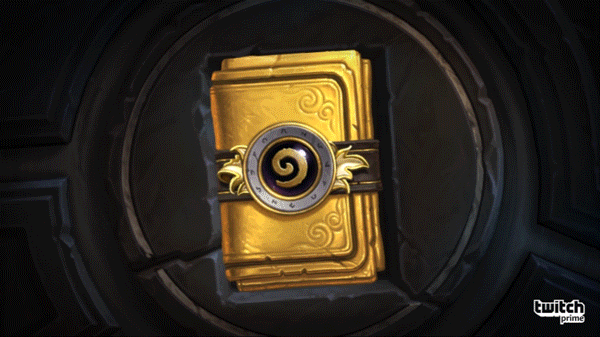 ---
Share Your Pack!
Take a screenshot of your pack and post it in the comments below. Let's see them goldens!
---
Pack Delay
If you haven't received your packs after redeeming the offer on the site, it's due to a technical issue according to Twitch Prime Community Manager, tazzgonzo.
Updated: issue has been resolved! Thank you for your patience and enjoy the card pack!

We're experiencing some technical issues at the moment, and some users will see their content delivery delayed, but this should be resolved fairly soon!