BlizzCon 2017 Floor Map Revealed
Blizzard has revealed the show floor plan for this year's BlizzCon. Hearthstone is going to be getting its own floor in the newly constructed North Hall at the Anaheim Convention Center. Activities available for the Hearthstone building are:
Tavern - A Fireside Gathering right at BlizzCon.
Demo - Expecting expansion gameplay here!
Tournament - Hearthstone Inn-vitationals & Tavern vs Tavern.
Cosplay Backdrop
Streaming Station - Community streamers will be here broadcasting live.
---
The Map
Click the image to open it in a new window to see it full size. Hearthstone is in the North Hall: Level 1.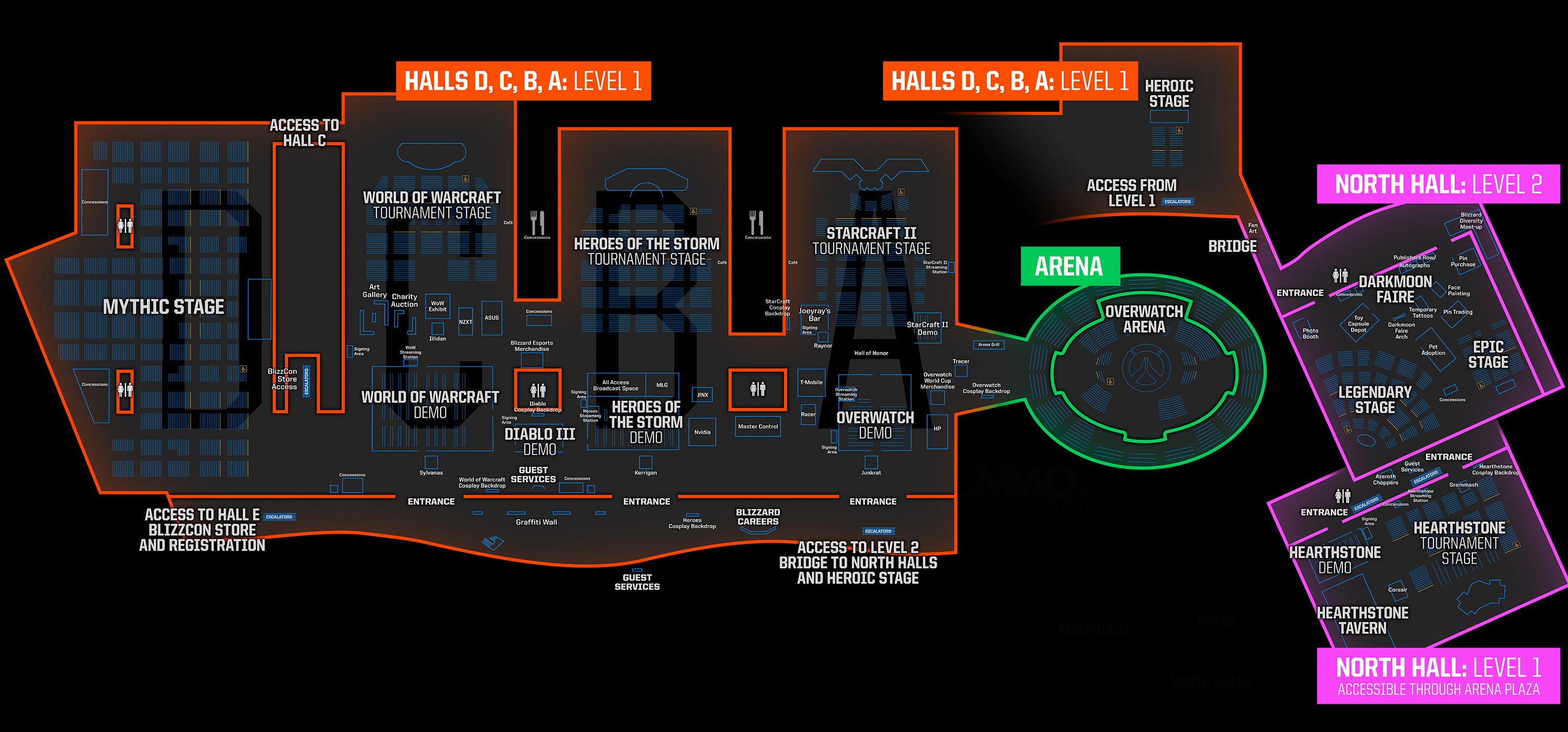 ---
BlizzCon Schedule
There's two panels taking place, a fun trivia event, and plenty of Esports throughout the 2-day event. The below schedule only shows Hearthstone events, if you want to see everything, go to the BlizzCon website.
We will have full coverage of the panels right here on HearthPwn, so if you aren't buying a Virtual Ticket, be sure to swing on by! On second thought, even with the Virtual Ticket, you should come here anyway to discuss the new expansion with us.
Event
West Coast
PDT (UTC -7)
East Coast
EDT (UTC -4)
Europe CET
(UTC +1)
Nov 3
What's Next Panel
13:45
16:45
21:45
Nov 4
Live Q&A
14:30
17:30
22:30
Nov 4
Tavern Trivia
17:45
20:45
01:45

(Nov 5)

Nov 3
Hearthstone Inn-vitational - Day 1
13:00
16:00
21:00
Nov 4
Hearthstone Inn-vitational - Day 2
09:30
12:30
17:30
Nov 4
Tavern vs Tavern
13:45
16:45
21:45