Pirates Day has Begun! Login to Hearthstone and get 100 Gold for Free!
Yarr harrr! Mateys, be sure to login to ye favourite game today to unlock yer 100 gold. Remember to bring some booty back to the ole cap'n and maybe ye can stay aboard.
- Cap'n Flux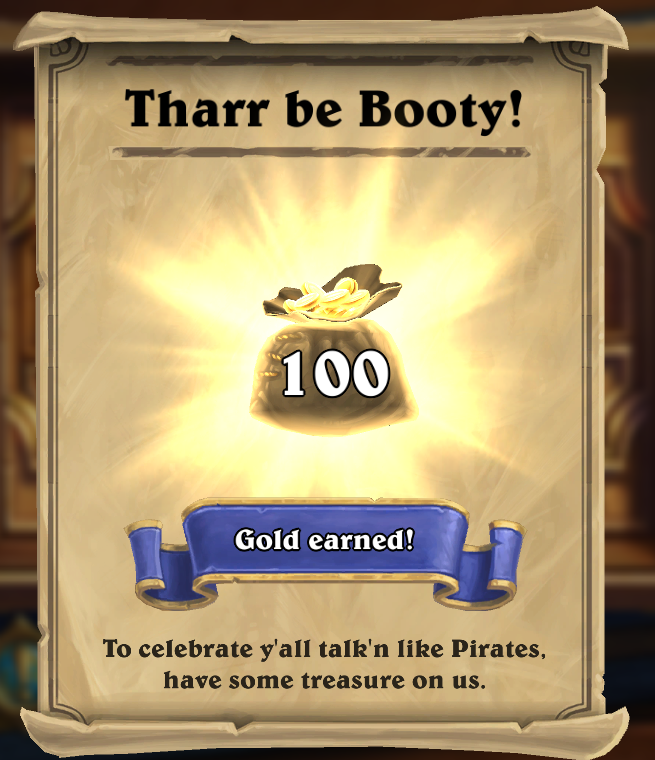 ---
Play a Pirate Deck
Celebrate International Talk Like a Pirate Day by playing a Pirate deck! Your success is in no way guaranteed, but at least you'll be stylin'! Share your own Pirate decks in the comments below.