Innkeeper, the Hearthstone Digital Assistant, Now Supports Twitch Extensions!
It's been a while since we've done a large promotion for our Digital Hearthstone Assistant, Innkeeper, but now's the perfect time to share with you the most recent updates to the application that you may have missed, and some awesome upcoming features!
In case this is your first time hearing about Innkeeper, let's go over the core features!
Automatically sync your collection to HearthPwn as it updates in-game by running Innkeeper in the background.
Share your collection profile with your friends and foes, with an option to keep it private.
Find decks on the site which you can create using your collection by using all of our existing powerful filtering.
Show an overlay of your deck with no effort at all! As long as Innkeeper is running when you edit and make decks, Innkeeper just knows your deck and shows it! It also knows your Arena deck and wins and loses with no input anywhere, it just works!
If you're in need of some assistance with the program, need to report a bug, or would like to check out our currently known issues and FAQ, head on over to the Innkeeper Feedback Forum.
---
Available Now - Twitch Overlay for Streamers
Yesterday, Twitch officially introduced extensions which are interactive video player overlays that augment your experience of streams. Extensions are installed by the broadcaster and we've been hard at work building one of our own over the past few months for Innkeeper.
Overlay Features for Viewers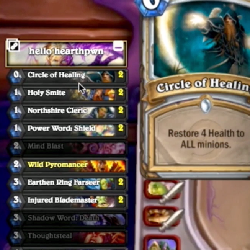 See the current cards LIVE in the streamer's deck, just like you would with Innkeeper locally!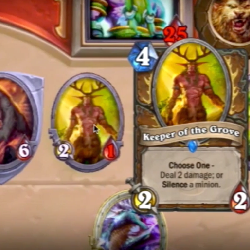 Mouseover cards, heroes, hero powers to see what they do; perfect for new expansions.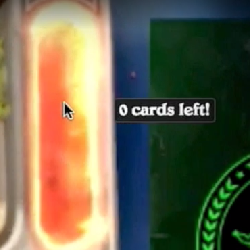 Find out how many cards remain in each deck - catch that fatigue before Senpai!
Are you a streamer that wants to get started? It's easy!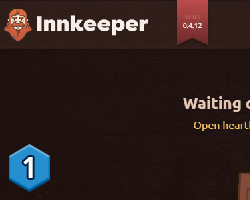 Install Innkeeper. You can download it from Innkeeper.com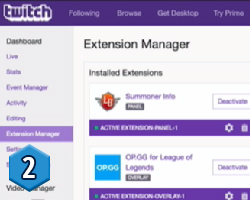 Install the Twitch Extension
"Innkeeper: Interactive Overlay"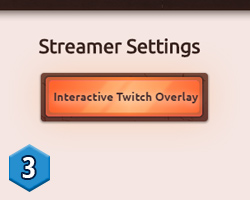 In your Innkeeper settings, enable the Overlay.
See how easy that was? Now just make sure you've always got your Innkeeper application open when you're streaming so your viewers can interact with the board and see your deck list contents in real-time
Promo Video
---
Tracking Deck Stats
One feature that we've been working on behind the scenes is stat tracking! We've been gathering data on your deck winrates and so far have given everyone a taste of the data through making in available on the homepage on the hottest decks widget. Our goal is to give people more information that what is currently available to make the best decisions possible when looking for decks.


Feels preeeettyyyy good!
We're not ready to share all our plans just yet about what we're going to be doing with this data, but we would like your help! The more people with Innkeeper installed means the more data we can use to give everyone a more accurate picture of Hearthstone. All you need to do is download Innkeeper and have it open when you're playing games!
Do note that users can completely opt-out from stat tracking if you desire by locating the option in the Innkeeper settings window. We would much prefer though that you instead of completely opting out of stat tracking instead choose to submit your data anonymously - help the community out!
---
Fresh New Look
Since the last time we promoted Innkeeper on the homepage, the app has had a complete makeover!
---
So What Are You Waiting For?
Grab a drink and pull up a chair! Go download Innkeeper! Share it with friends, find decks that you can build, contribute to meta data, and earn site achievements! Visit Innkeeper.com and grab that client!