---
The Cutest Card of Frozen Throne Has Been Crowned!
The competition was tough, but we've now got a winner! After 16607 judges put in their say, we're proud to announce the cutest card of Knights of the Frozen Throne.
Congratulations to *drumroll* Snowflipper Penguin!! Please come on to the stage and accept your prize!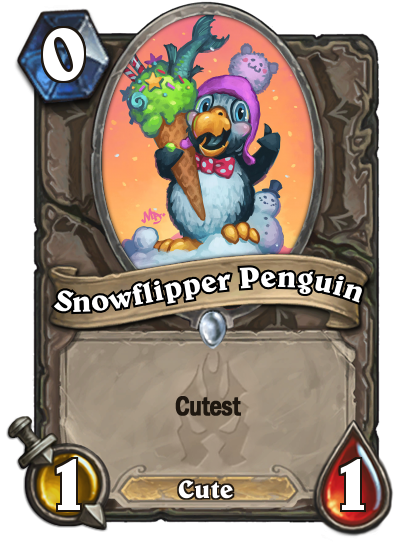 The Cutest of Frozen Throne! Enjoy the Fishcream you adorable penguin!
---
Special Surprise
You've already gotten to see it, but let's see it... bigger! A special thanks to Matt Dixon, the original artist of Snowflipper Penguin, for creating a piece of alternative art for the winner of our fun poll. He's created several pieces of art for Hearthstone and the World of Warcraft Trading Card Game, which you can find out more about over on Gamepedia.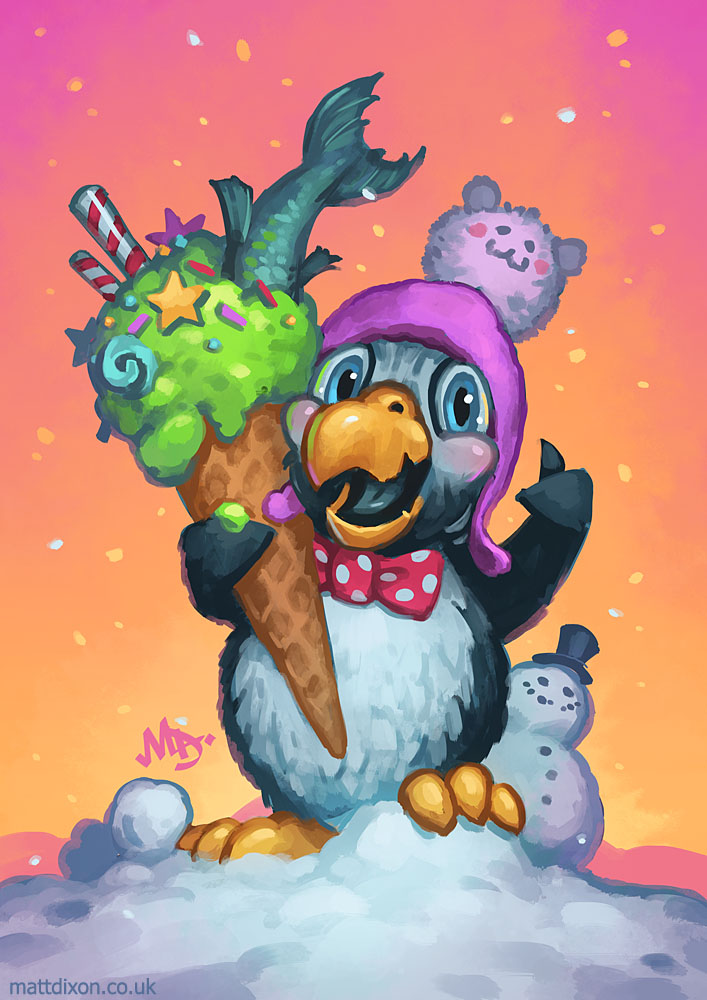 ---