Patch 9.0: Frozen Throne Flavor Text, Free Card Packs, Pirates Day Event, Twitch Prime Card Backs, Official Patch Notes
A new patch has arrived with preparations for the Frozen Throne expansion! We're currently working on datamining, refresh this page for updates!
Obligatory disclaimer that datamined information may not be entirely accurate.
Patch Highlights:
We're getting a launch event for Frozen Throne. Logging in gives you 3 card packs.
There will be a Pirates Day Event this year. Logging in gives you 100 gold.
It looks like Twitch Prime will be giving out a couple of card backs.
We've got all the flavor text for the new cards.
Arthas has been added to the game as a playable hero. He won't be obtainable for a few weeks though.
Dreadsteed has been changed and can be disenchanted for full value.
Reminder: Time is running out to pre-order Knights of the Frozen Throne. Pre-ordering gives you 50 card packs for the price of 40! Limit of one pre-order per account. You will also get a pre-order card back! Pre-orders can be done in-game or on the BNet Shop.

---
Icecrown Launch Event
There will be a Launch Event! FREE PACKS!
Knights of the Frozen Throne Launch Period - Free Packs

The Frozen Throne Beckons
A gift of dark power from the Lich King! Do you dare open it?
Rewards you with 3 Icecrown Packs.
---
Golden Card Animations
Do you like the golden animation? Check them out in our db!

---
Upcoming Twitch Promotions - Twitch Prime?
There are two card backs flagged for special promotions. Their names are Twitch1 and Twitch2. We've previously seen Twitch promotions with Hearthstone via Tyrande which was obtained from Twitch Prime. Back in June, Twitch did state their would be more rewards for Hearthstone players from the service.
Call of the Void

Card_Back_Twitch1
A card back unleashed from the realm of infinite darkness. Looks wicked rad under a blacklight.

Call of the Light

Card_Back_Twitch2
A card back called forth from the realm of undying light. Gives hope to all mankind (except your opponent.)
---
Pirates Day Event
Strings indicate that we're getting a new in-game event for Pirates Day. Likely to be held on International Talk Like a Pirate Day.
Quest: Pirate Day - Free Gold

Tharr be Booty!
To celebrate y'all talk'n like Pirates, have some treasure on us.
Rewards you with 100 gold.

Emotes

Garrosh: YAR-DE-HARDY HAR YE HAR!
Thrall: Yar, matey. It be Pirate, uh, Day.
Valeera: Yarrr!
Uther: Avast, ya scurvy scallywags!
Rexxar: Unleash the swarthy sea dogs!
Malfurion: Yarrrrr!
Gul'dan: Pirate's Day? I don't get it.
Jaina: Arrrr! Ahoy!
Anduin: Yarhahahar, let's join the Dread Crew.
Jaraxxus: I AM JARRRRRRAXXUS!
Ragnaros: BEHOLD! THE LORD OF FIARRRRRRRRR!
Khadgar: We celebrate... sea criminals today?
Morgl: <Pirates!? We were \nhere first!>
Tyrande: Power Word: Yarrrrr!
Maiev: Yarrr, matey!
Arthas: It's good to be Arrrrrrrthas!
---
Icecrown Citadel Boss VO
All Bosses
The Lich King
---
Death Knight Hero VO
---
New Card Flavor Text
Below is all the new flavor texts in today's patch. Find anything exciting? Share your favourites over on the forums.
---
Arthas Hero
Messy string dump below and some audio. Will format at some point.
Hero Voiceovers
Background Music
Strings
VO_ICC08_LichKing_Male_Human_YoungArthas_02 I hate mirror matches.
VO_ICC08_LichKing_Male_Human_YoungArthas_02 I hate mirror matches.
VO_Arthas_Male_Human_START_01 For Lordaeron!
VO_Arthas_Male_Human_MIRROR_START_01 For my father the King!
VO_Arthas_Male_Human_GREETINGS_01 Hail, and well met.
VO_Arthas_Male_Human_MIRROR_GREETINGS_01 Well met, indeed!
VO_Arthas_Male_Human_THREATEN_01 You are past redemption!
VO_Arthas_Male_Human_CONCEDE_01 The battle is over. You win.
VO_Arthas_Male_Human_WELL_PLAYED_01 Well played.
VO_Arthas_Male_Human_OOPS_01 A misstep.
VO_Arthas_Male_Human_THANKS_01 You have my gratitude.
VO_Arthas_Male_Human_SORRY_01 A royal apology, friend.
VO_Arthas_Male_Human_PICKED_01 Justice has come!
VO_Arthas_Male_Human_THINK1_01 Hmm...
VO_Arthas_Male_Human_THINK2_01 Which path to choose...
VO_Arthas_Male_Human_THINK3_01 What would Uther do...
VO_Arthas_Male_Human_Attack_01 Evil will be PURGED!
VO_Arthas_Male_Human_TIMER_01 I must act now!
VO_Arthas_Male_Human_LOW_CARDS_01 I'm almost out of cards.
VO_Arthas_Male_Human_NO_CARDS_01 I'm out of cards!
VO_Arthas_Male_Human_ERROR_NEED_WEAPON_01 I need a weapon.
VO_Arthas_Male_Human_ERROR_NEED_MANA_01 I don't have enough Mana.
VO_Arthas_Male_Human_ERROR_MINION_ATTACKED_01 That minion already attacked.
VO_Arthas_Male_Human_ERROR_I_ATTACKED_01 I already attacked.
VO_Arthas_Male_Human_ERROR_JUST_PLAYED_01 Give that minion a turn to get ready.
VO_Arthas_Male_Human_ERROR_HAND_FULL_01 My hand is full!
VO_Arthas_Male_Human_ERROR_FULL_MINIONS_01 I have too many minions!
VO_Arthas_Male_Human_ERROR_STEALTH_01 I can't target Stealthed minions.
VO_Arthas_Male_Human_ERROR_PLAY_01 I can't play that.
VO_Arthas_Male_Human_ERROR_TARGET_01 That's not a valid target.
VO_Arthas_Male_Human_ERROR_TAUNT_01 A minion with Taunt is in the way.
VO_Arthas_Male_Human_ERROR_GENERIC_01 I cannot do that.
VO_Arthas_Male_Human_WOW_01 Holy Light!
VO_Arthas_Male_Human_HAPPY_HOLIDAYS_01 Happy Feast of Winter Veil!
VO_Arthas_Male_Human_HAPPY_NEW_YEAR_01 Happy New Year!
VO_Arthas_Male_Human_HAPPY_NEW_YEAR_LUNAR_01 Happy New Year!
VO_Arthas_Male_Human_FIRE_FESTIVAL_01 Light the bonfires!
VO_Arthas_Male_Human_PIRATE_DAY_01 It's good to be Arrrrrrrthas!
---
Gameboard
---
Brawl Chalkboards
---
Legendary Sleeve?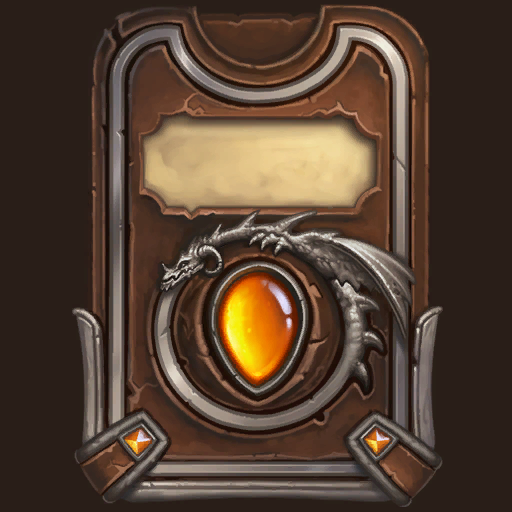 ---
Strings
GAMEPLAY_PlayErrors_REQ_TARGET_NOT_VAMPIRE That minion is already a vampire
GAMEPLAY_PlayErrors_REQ_TARGET_NOT_DAMAGEABLE_ONLY_BY_WEAPONS That character can only be damaged by weapons
GAMEPLAY_PlayErrors_REQ_NOT_DISABLED_HERO_POWER Your Hero Power is disabled
GAMEPLAY_PlayErrors_REQ_MUST_PLAY_OTHER_CARD_FIRST You must play a card first
GAMEPLAY_PlayErrors_REQ_HAND_NOT_FULL Your hand is full
---
Official Patch Notes
In this Hearthstone update we're laying a path of frost for Knights of the Frozen Throne, Hearthstone's newest expansion! We're also making Arena rewards more consistent, changing Dreadsteed, and fixing several bugs.

Read on for details!

Knights of the Frozen Throne arrives on August 10!

Witness as Hearthstone's heroes embrace the Lich King's power to become Death Knights in Hearthstone's latest expansion: Knights of the Frozen Throne. Knights of the Frozen Throne introduces 135 all-new cards -- including a crypt-full of undead monstrosities, a new health-draining keyword in Lifesteal, and an all-new card type: Hero cards!

Death Knight Hero cards – Each of Hearthstone's nine Heroes can wield the chilling power of a Death Knight. Hero cards are an all-new card type, neither spell nor minion, that allow you to transform your existing hero into a new one, complete with a powerful Battlecry, armor, and a potent new hero power!
Knights of the Frozen Throne introduces free single-player Missions.

A new section of Missions unlocks each week until all the Missions are unlocked.
The Prologue and The Lower Citadel are available with the launch of Knights of the Frozen Throne.
Earn a free random Death Knight hero card just for facing the Lich King in the Prologue. Earn a Knights of the Frozen Throne card pack after completing each Mission section, for a total of 3.
Defeat the final Mission with all nine classes to earn a new Paladin hero!

New Paladin Hero: Prince Arthas

Arena Rewards: Reduced variance of rewards in Arena. In particular, reward bags will no longer contain single, non-Golden Common cards.
Arena Draft Change – The first two sets of cards in a draft are now more likely to include synergy-based cards.
Added the following card backs:
Blood Knight – Acquired from achieving Rank 20 in Ranked Play, August 2017.

Frost Knight – Acquired from achieving Rank 20 in Ranked Play, September 2017.

Call of the Light – Acquired from a special promotion.

Call of the Void – Acquired from a special promotion.

Card Change: Dreadsteed.

Dreadsteed's text now reads: Deathrattle: At the end of the turn, summon a Dreadsteed.

Mistress of Pain and Wickerflame Burnbristle now use the Lifesteal keyword.
Fandral Staghelm's text has been updated to reflect that he will interact with powers as well: Your Choose One cards and powers have both effects combined.
Changing your Hero will no longer 'refresh' your weapon swing.
Auchenai Soulpriest and similar effects will only trigger once when combined with Lifesteal.

Bug Fixes

The deck recipe "replace missing cards" UI no longer closes after every card is selected.
Devices with no Wifi capability will now correctly receive a no wifi error message during Fireside Gatherings.
Adventure bosses now correctly respond to the 'Wow' emote.
Several cards that interact with cards of a specific type now glow when those cards are on the board.
Anub'ar Ambusher no longer shows a Poisonous Keyword on mouse-over.