Expansion Leak From China - Knights of the Frozen Throne
Disclaimer: Everything below is from the official Chinese website for Hearthstone. The name may be different in English. This has technically not been official unveiled, however, with an official host of Hearthstone having this up on their servers, it's legit.
Well, it finally happened. Blizzard was keeping a great secret and then less than a day before the reveal, the official Chinese Hearthstone website run by Netease managed to leak assets.
It looks like our Heroes have all died and become.. Death Knights! At least from the image below that's what it looks like. Whether or not that's actually the case, we'll soon learn.
Spotted in the image:
Top of Icecrown Citadel, home of The Lich King.
Frostmourne.
The Heroes of Warcraft as Death Knights. Note the skin tones and blue glow in their eyes.

---
Domain
knightsofthefrozenthrone.com was registered on GoDaddy on April 26, 2017 - quite some time before today's leak. Seems excessive for a promotional link when compared to ungoro.com or gadgetzan.com, but it could just be brand protection. Currently it has a GoDaddy landing page for the url, but if it changes to point towards Blizzard DNS later today, this would further confirm the name of the expansion.
---
Animated Banner
You can see in the middle card at the bottom a glimpse of the cinematic.
---
More Images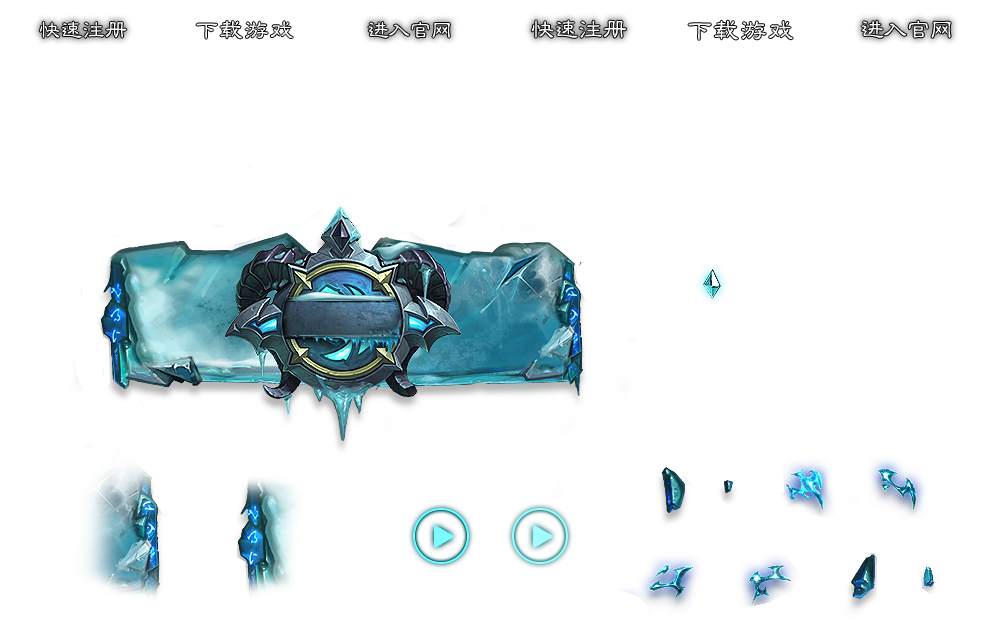 ---
Source