Note: All links to Amazon on this page use Amazon Affiliate Links.
When you purchase Amazon Coins, or Products through them, this helps support the site!
HearthPwn Black Friday Amazon Coin Giveaway!
Have some Hearthstone packs on us! We're giving away 5 bundles of 1000 Amazon Coins which can be redeemed for Hearthstone packs, or other digital goodies, on the Amazon Underground App Store.
So, you're interested in entering? Easy!
Leave a comment on this news post letting us know which card from Mean Streets of Gadgetzan you're most excited to play with.
But wait! Let's clarify some things..
The giveaway is open to legal residents of the 50 U.S. & D.C., and Canada (excluding Quebec) that are 18 or older.
Make sure the email address on your account is correct. We're contacting winners by email.
The giveaway runs from Friday November 25th 2016 until Monday, November 28th, 2016 at 11:59 pm CT.
You'll need need an Android device, or an emulator, to install the Amazon Underground App Store in order to spend the coins.
You can find the full rules over on the Official Sweepstakes Rules page.
---
What are Amazon Coins?
Amazon Coins are a digital currency (100 Coins = $1) that allows you to buy Android apps, games and in-game items for less.
Amazon Coins can be spent on apps and games from the Amazon Underground App Store.
You can purchase Amazon Coins in larger amounts with sweet discounts, which means more bang for your buck! Up to 25% in some cases!
Amazon Coins don't expire, so you can purchase coins during a deal period and then use them later when new Hearthstone content comes out.
You can buy Amazon Coins at a discount, click the banner below!

---
How do I Use Amazon Coins?
Before starting, if you've installed Hearthstone on your Android device from anything other than Amazon, uninstall it.
Install the Amazon Underground App Store on your Android device.
From the Amazon App Store, search for Hearthstone and download it.
Load up Hearthstone, login, and use your coins in the in-game shop.
---
No Tablet? No Problem! Black Friday Android Tablet Deals
Don't have an Android tablet capable of playing Hearthstone? We've got you covered!
Check out some great machines below that you can take with you to play Hearthstone on the go or snuggle up with next to the Fireplace for that Azeroth Inn experience*.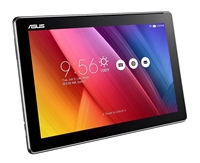 Asus ZenPad Z300M
Screen Size: 10.1 Inch IPS (1280 x 800)
CPU: MTK 8163 Quad-Core 1.3GHz
RAM: 2 GB
Storage: 16 GB
OS: Android 6.0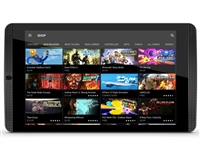 NVIDIA SHIELD K1
Screen Size: 8 Inch (1920 x 1080)
CPU: 2.2 GHz Quad-Core Tegra K1 (Also has 192-core Kepler GPU)
RAM: 2 GB
Storage: 16 GB
OS: Android 6.0 (OS Update Req)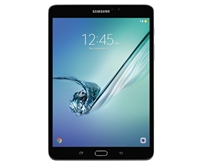 Samsung Galaxy Tab S2
Screen Size: 8 Inch Super AMOLED (2048 x 1536)
CPU: Quad 1.9GHz + Quad 1.3GHz, Octacore
RAM: 3 GB
Storage: 32 GB
OS: Android 6.0 (OS Update Req)
*Dancing Dwarves, Brew, and Brawls are not included.
---
Coinstoppable! $50 in Amazon Coins for $25
This offer is only available in the United States for first time App Store purchases.
Amazon.com is once again running a special promotion on Amazon Coins! This time around you can get 5000 Amazon Coins for half price! Just in time for the expansion!
You can read the Terms & Conditions of this offer, or go ahead and get your Amazon Coins!

---
Learn More About Amazon Coins & Cheaper Hearthstone Packs
We've got a guide available if you're looking to learn more about Amazon Coin deals!

---
More Black Friday Deals
Our friends over at MMO-Champion are keeping track of Black Friday computer deals including parts, peripherals, games, and more!