THIS GIVEAWAY HAS CONCLUDED. WINNERS HAVE BEEN NOTIFIED VIA PRIVATE MESSAGE.
We're Giving Away 5 BlizzCon Virtual Tickets!
We've got Five BlizzCon Virtual Tickets up for grabs so that you can enjoy BlizzCon's panels from the comfort of your own home! Not only will you get to see the Hearthstone team get to reveal the next big thing for Hearthstone, but you'll also get a sweet card back and digital goodies for other Blizzard games.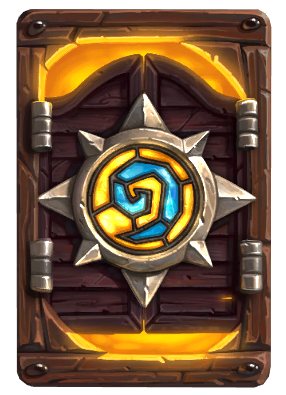 If you want more information on the BlizzCon Virtual Ticket, you can visit the BlizzCon site.
---
Enter Our Giveaway
Alright, so we haven't exactly told you how you can win; Luckily for you, it's super simple!
Leave us a comment down below with what you think the title of Hearthstone's next expansion will be.
We'll be drawing winners on Wednesday, November 2nd and sending you a private message on the site. Winners will have 24 hours to respond to our message, failure to do so will result in someone else being picked! Make sure to check back to ensure we get these tickets out ASAP, BlizzCon starts this Friday!
---
HearthPwn's BlizzCon Coverage
Like every BlizzCon, make sure you swing on by multiple times throughout the day to keep up to date with all the latest Hearthstone news including information on the next expansion.