Update: The event is now live on the EU region as well as of 8:00 CEST. Should be live in the morning for North America as well.
Quest With Your Friends Week Live in Asia, Americas, and Europe
It looks like the Quest With Your Friends event that was datamined last week is currently active in Asia. There is a chance that the event extends itself over the Americas and European Hearthstone regions sometime soon.
We aren't sure of the exact time this particular event activates, so we'll keep you posted!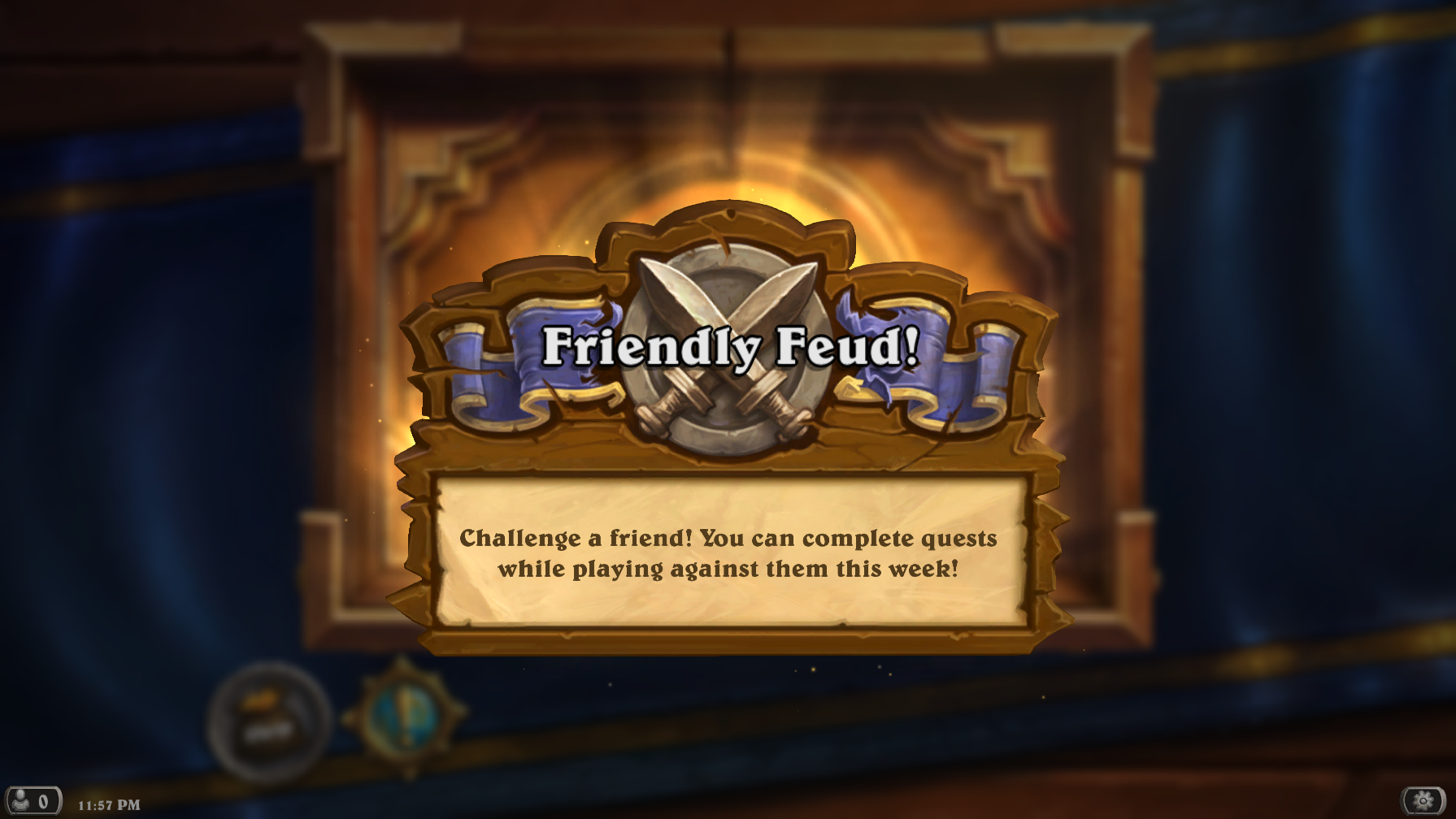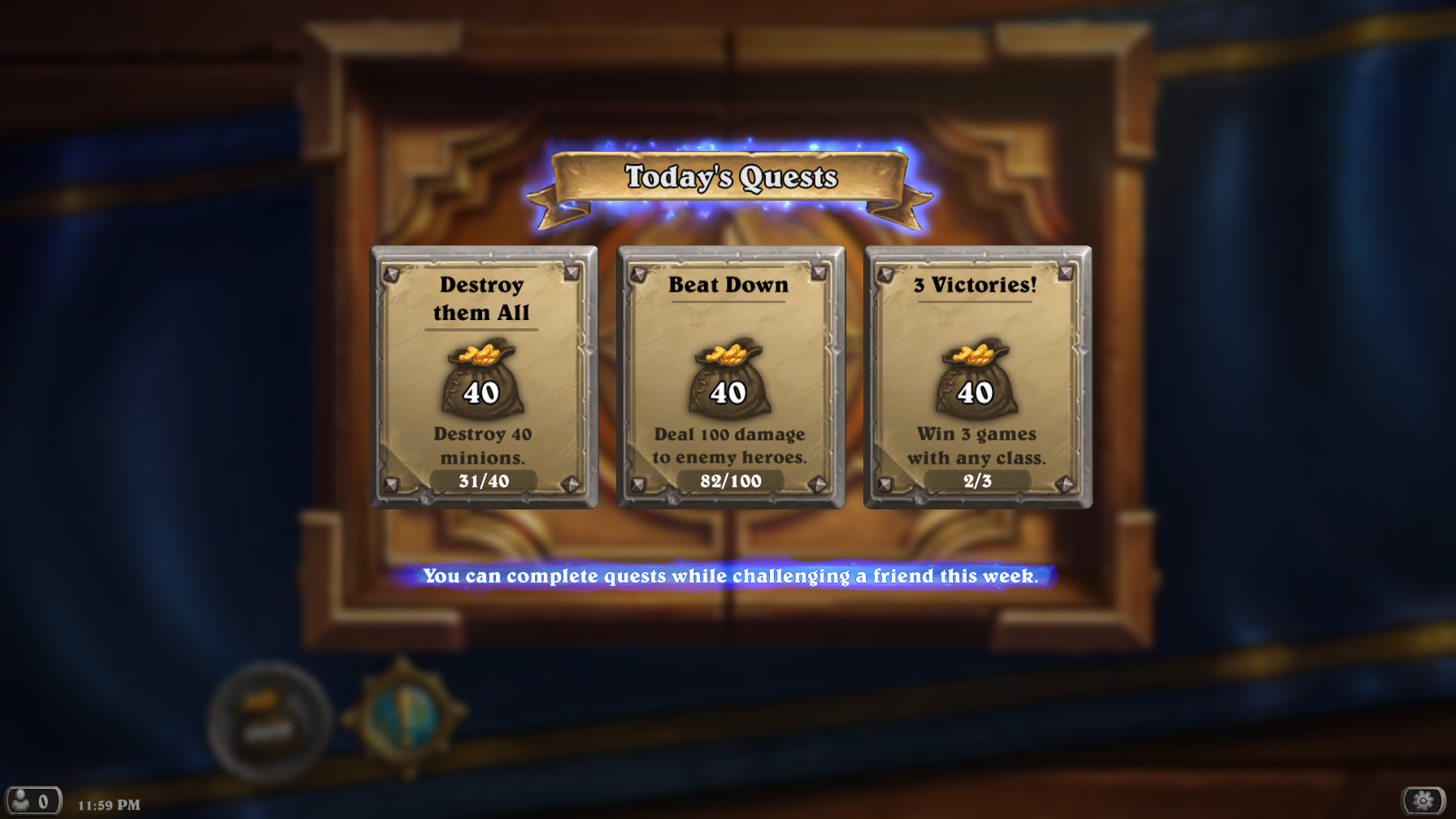 Hearthstone is always better with friends, and this week only you'll be rewarded with more than fun for battling your buddies! Welcome to the Friendly Feud! During this event two normal Hearthstone players can come together to battle it out for glory, honor, the joy of playing AND quest rewards. That's right, for just one week you can complete quests and receive the rewards when you throw down in Friendly Challenges with your pals!

Friend list looking a little sparse? No worries! You can Recruit A Friend to join you for some Hearthstone fun! The Friendly Feud is the perfect time to introduce a new player to Hearthstone, since you can help them complete quests, earn some gold, and have a great time learning the ropes.

---

Friend Challenge!

Even after the Friendly Feud is over, the fun continues because a brand new quest joined the line-up last week: Friend Challenge! When you see Friend Challenge in your quest log just choose a deserving friend on your list, issue them a Friendly Challenge, and then play out the match. After your match ends you'll both be showered in riches! And by riches, we mean 80 gold! Be sure to finish your games to collect your winnings.

---

Remember, the Friendly Feud ends on July 24, so collect your companions and get ready to rumble right away. Don't forget to play your matches to completion!

Survey says? FUN!