Whispers of the Old Gods
Livestream starts at 1 PM EST! Twitch.tv/PlayHearthstone
Update: They've made some progress!
Update 2: /u/Panqueque over on reddit has provided some more pictures!
/u/Panqueque has taken some pictures of the other side of the wall and even managed to snatch a picture of the reference image the artists are using. It looks to be a Faceless one similar to the one we already know as Faceless Manipulator!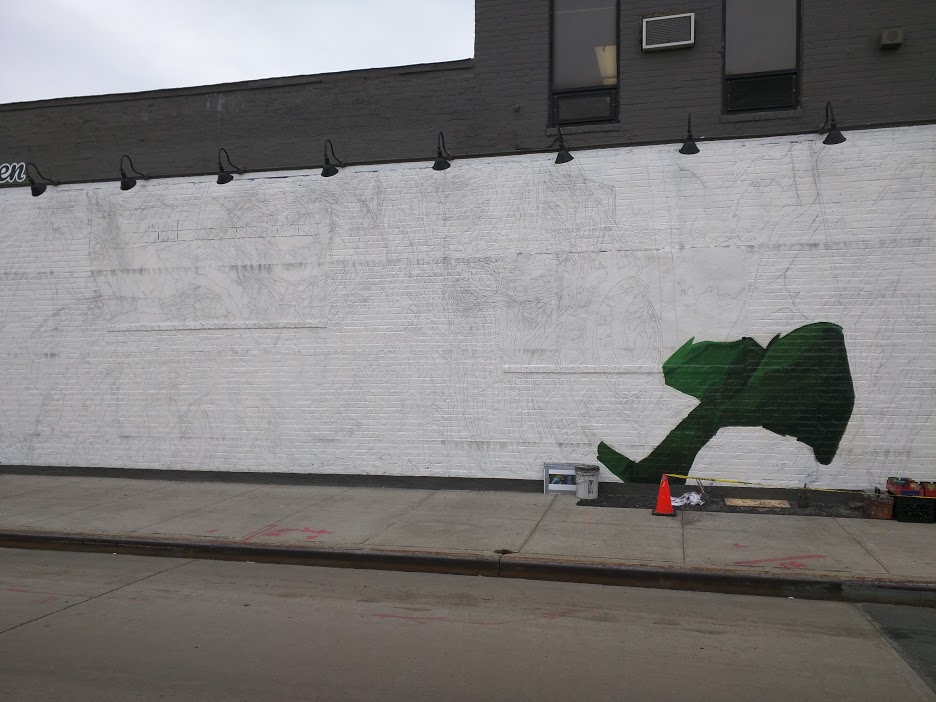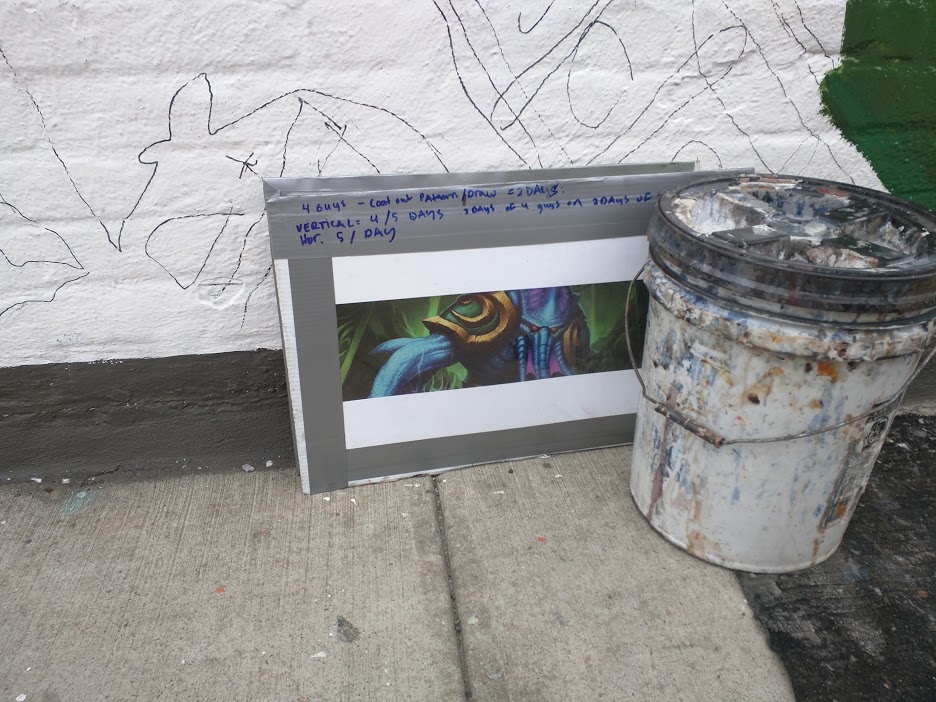 ---
/u/That_Azzin on reddit discovered a hand painted advertisement in the works for Hearthstone on their way to work today. The expansion still has not been officially announced, but there have been several leaks over the past couple of weeks pointing to this as being the next Hearthstone expansion.
Awesome logo, and great work to the artists who are working on it!