Update 10:00 PM EDT: We've resolved an issue with our deckbuilder that prevented some cards from being added to decks.
Introducing the HearthPwn Pack Opener
We're excited to share a new fun feature with you today that we've been working on - The Pack Opener!
---
What is the Pack Opener?
The pack opener is a new fun feature on the site which allows you to open up a randomized pack of Hearthstone cards and then receive a score based on the pack's contents. You are then able to save your pack on the site so everyone else can see your awesome pack.
You can also see how much dust your pack would be worth not only to disenchant, but also craft.

---
Pack Card Sets
Currently, you can open up packs from the "HearthPwn Wild" collection, which contains cards from all the different card sets that are currently available in game. Go on, click the card pack below to open your first one!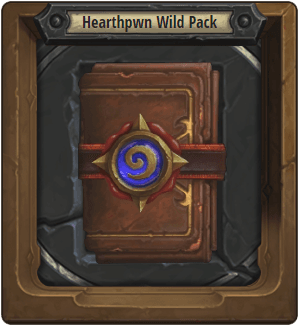 ---
Pack Leaderboards
Packs each have their own leaderboard which showcases the best packs everyone has opened. You can filter these leaderboards by time much like you can sort through decks on the site!
The leaderboards will show you the top pack from your chosen time frame in all its glory, and below that you can find a full list of packs that follow it. Will you be able to beat the top pack?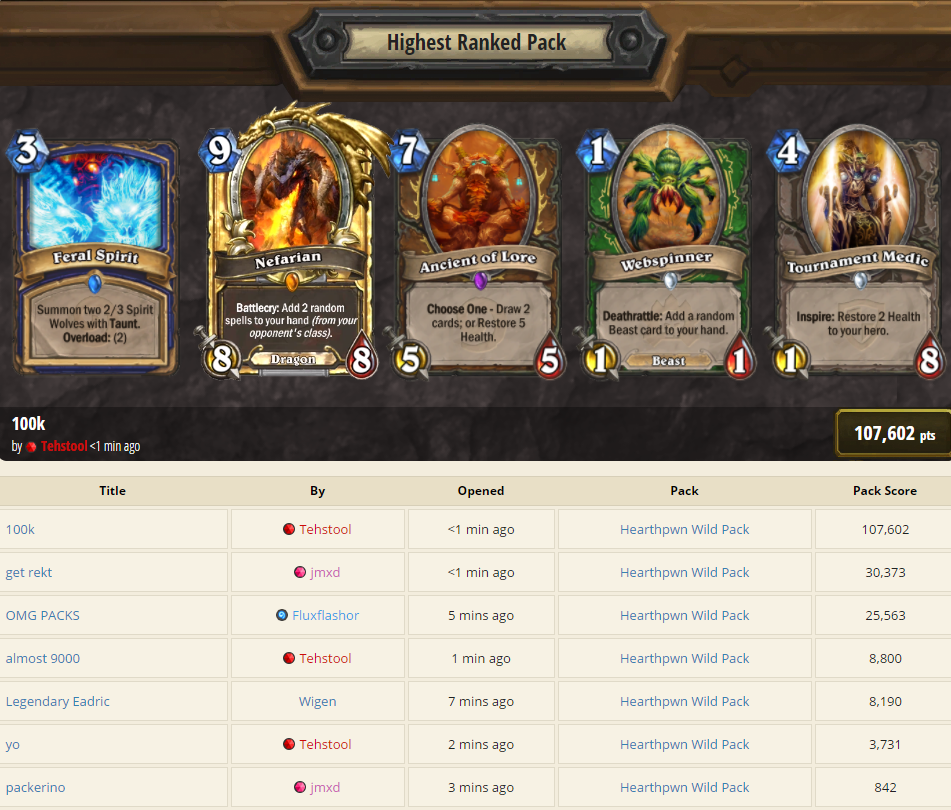 ---
Front Page Widget
We've retired the Blue Tracker block on our front page to make room for a front page pack leaderboard which shows off the top 7 packs opened in the past week. If you make it onto this widget and then fall off, don't forget you can always open up more packs to get back on. May the best card pack rule them all!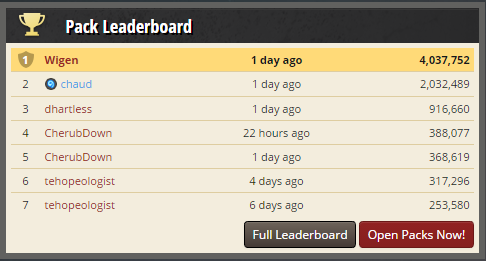 ---
Go Open Some Packs!
What are you waiting for, go check it out! If you run into any issues please let us know here in the comments.