BlizzCon 2015 Hearthstone Recap
What a crazy weekend! We've got all of our coverage recapped below for those of you who didn't get a chance to read through all of it.
Remember, Hearthstone's third adventure, The League of Explorers, launches this week! Oh, and for those interested, a couple of new site achievements have been added - good luck!
A very special thanks to all of the helpers who helped make this weekend's coverage possible in one way or another. In randomized order: Xskarma, Pandalicious, ShadowsOfSense, Asuryan, kronyk, afding, HermiesL, jmxd, Khennen, Thesolis, Neonangel, Snow_King, Angzt, LunacyHS, Noxious, Hazem, Tehstool, Adurin, PupleMD, Ephyra, TheSithCode, Kurze, Thormor, and BDSorcerer.
---
Build Your Own League of Explorers Decks
Want to build and share your own League of Explorers decks? The entire set of cards from the upcoming adventure are available over in our deckbuilder, so go get theorycrafting!

---
The League of Explorers: New Cards!
We've got all 45 of the new cards revealed at BlizzCon available in our card database. Our secrets page and secrets calculator have also been updated with the newly revealed cards, ahead of release.

---
The League of Explorers
A new adventure was announced at BlizzCon! The League of Explorers launches this Thursday - November 12th!
Costs $19.99 USD for all four wings. Wings can still be purchased for 700 gold each.
The adventure contains 45 new cards. Each class is getting 3 cards.
There is no pre-order available this time around.
One wing will release each week, with a week long break in the middle due to American Thanksgiving. (Week of November 26th)
We currently have the names of 10 bosses.
We know the hero power and rewards from 9 bosses, including class challenges. (Learn More)
The fourth and final wing, Hall of Explorers, is being kept a mystery.
Murloc Tinyfin is adorable.

---
Tavern Brawls Panel
Day 2 of BlizzCon was home to a panel dedicated to Tavern Brawls and an open Q&A at the end.
Tavern Brawls are meant to fill the void between large content releases.
They've learned that decks which only contain minions aren't very fun.
The most popular brawl to date was Randomonium (Week 18)
Pick Your Class style Tavern Brawls where your deck is assigned to you based on that class pick are among the most popular.
The Ragnaros vs Nefarian brawl returns this week. Nefarian will start with one less mana crystal.

---
Developer Interview with Yong Woo
We got a chance to sit down with Hearthstone's Senior Producer, Yong Woo. We've got the main points from it below, but go check out the full interview.
We will get more deck slots. They're still working out all the details.
Yong feels it would be wrong for us to be charged for more deck slots.
More hero portraits will be added to the game. They're figuring out the best way to move forward.
They will continue to add more quests to the game.
They aren't ignoring requests for a tournament system, rather, they're trying to conceptualize what that would be for Hearthstone.
More Co-Op Tavern Brawls in the future.
---
New Card Backs
Three new card backs were revealed at BlizzCon!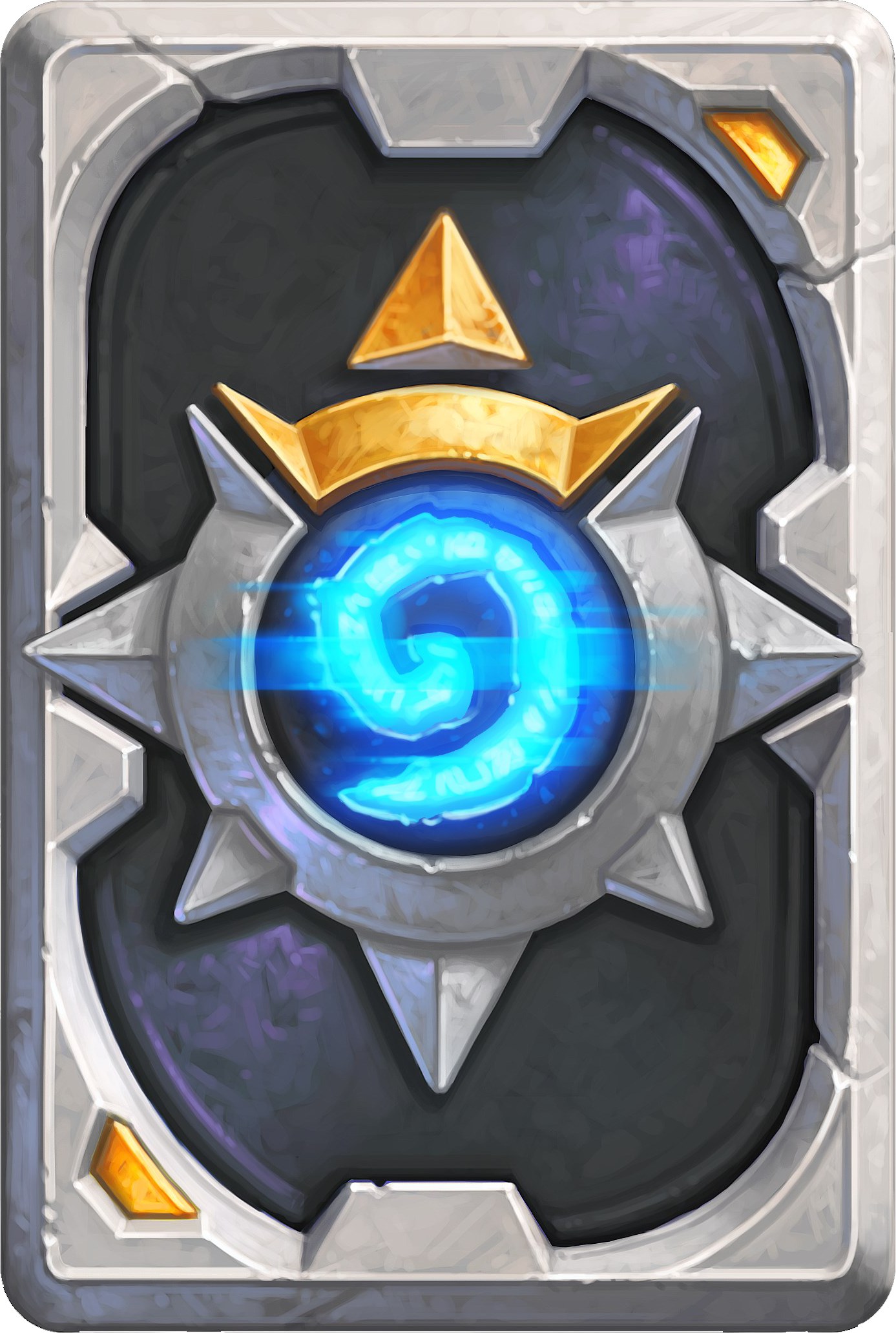 Overwatch Origins Edition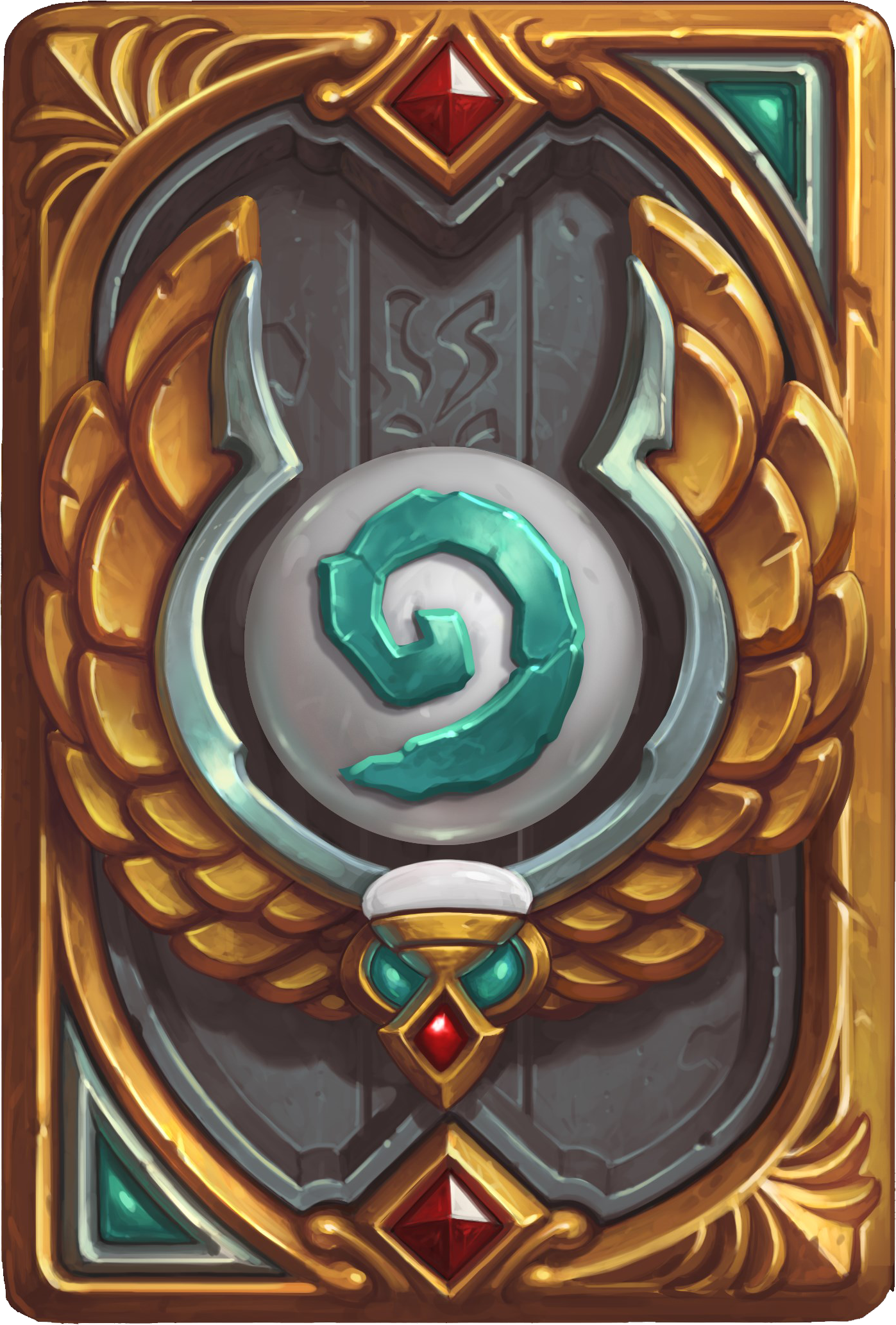 LOE Heroic Completion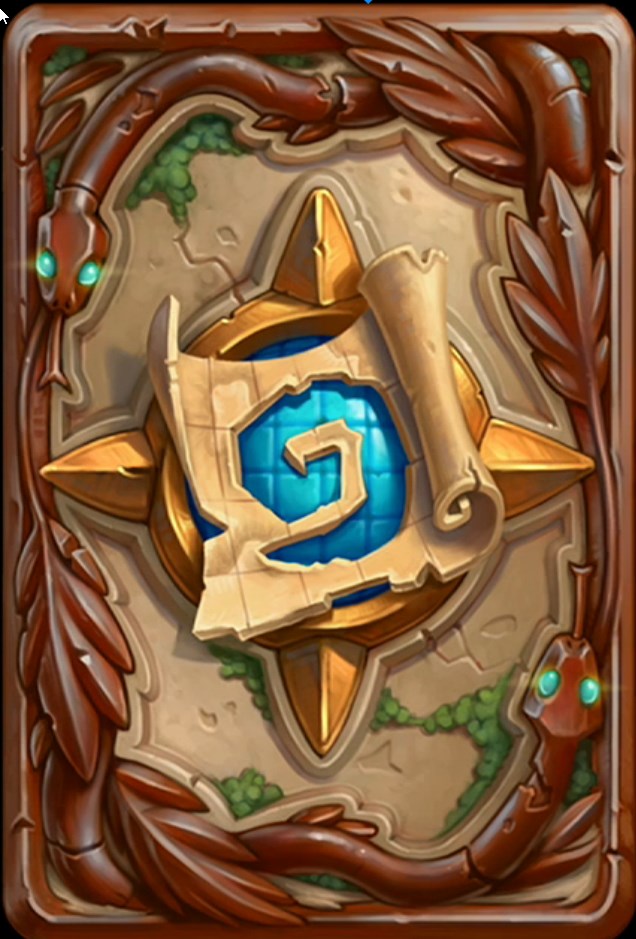 Nov. Ranked Reward
---
Hearthstone World Championships Deck Lists
Looking for deck lists from the BlizzCon tournament this weekend? You can find all the deck lists below. We're still trying to complete some of the partial deck lists, they will be updated whenever possible.
---
More from Blizzard at BlizzCon
We've got more coverage of the other announcements from BlizzCon. Check them out below!
World of Warcraft
Overwatch
Heroes of the Storm
Diablo III
---
The BlizzCon Wiki
Looking for more? Head on over to the BlizzCon Wiki over on Gamepedia!
---
Darning of Socks Voting & Submission Phase
We're approaching the end of Season 2 of our Weekly Card Design Competition, and this week's competition theme is all about filling in Hearthstone's gaps. Every class is missing a spell at this mana cost or a minion at that mana cost, and your task this week is to create a card that patches up one of those holes in a class's repetoir.
So what are you waiting for? Head over to this week's Submission Topic for further details and to enter you submission.

---
A Special Exploratory Card Design Competition
W-w-wait, what's this? ANOTHER Card Design Competition? That's right, HearthPwn members. We over at the Fan Creation Forum just couldn't resist the League of Explorers hype, and we've added a Special Edition Card Design Competition specifically to explore all of the new possibilities that it inspires. LoE and behold...

---
BlizzCon Grab-Bag Giveaway!
Didn't go to BlizzCon? No problem! We're giving out some fabulous mystery bags to 5 lucky winners in our BlizzCon Grab-Bag Giveaway, each containing hundreds of dollars of cool Blizzard merchandise, including convention-exclusive items!
Head over to our BlizzCon wiki and click on the BlizzCon Grab Bag Giveaway banner to enter.