Quin's Hammerdin Guide, YanaFortuna's DH Cosplay

New Patch Medic Buffs, Artanis' Availability, Shop Changes, Weekly Rotation/Sales Oct 20th


Battle.Net Voice Chat, Blizzcon Engineering Panel Update, Oct 19 Hotfixes, Final Boss
Warsong Nerfed
The patch which has nerfed Warsong Commander is now live. Restart Hearthstone if you're in-game to grab your update.

---
Tavern Brawl Card Pack no Longer Requires a Win
It looks like Tavern Brawls may not be requiring you to win a game to get a free card pack every week, just play in one.
GLUE_TAVERN_BRAWL_REWARD_DESC_FINISH Win a pack for completing your first brawl this week!
---
More on Co-Op Tavern Brawl
A new Tavern Brawl chalkboard background, cards, and strings have been datamined for a Co-Op Tavern Brawl! This is in addition to the datamining done last week when the client first showed up on Mobile l devices.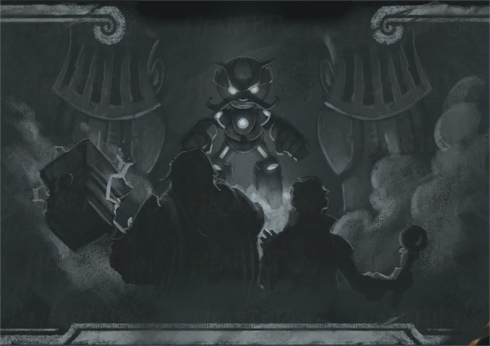 ---
Cards
Abilities
Minions
Gearmaster Mechazod - Boss Mechazod wins if he defeats either of you! (95 Health, 2 Attack, 10 Cost)
---
Strings
VO_COOP02_00 I will cleanse you both of the Curse of Flesh!
VO_COOP02_02 Defeat Gearmaster Mechazod together to win!
VO_COOP02_ABILITY_05 Increase clock speed!
VO_COOP02_ABILITY_06 Print is dead, Lorewalker Cho!
---
Official Patch Notes
In this patch we've added Japanese localization for Hearthstone, introduced a new card back, fixed various bugs, and made a balance change to the Warsong Commander card.

Hearthstone has been localized in Japanese.
The following card back has been added:

Highmaul – Acquired by reaching Rank 20 or higher in Ranked Play mode during the month of October.

The following card has been changed:

Various audio, graphical, and UI issues have been resolved.
---
Cards that Didn't Make the Cut
There were several cards that didn't end up making it into the final game and our friends over at the Curse YouTube channel are here to tell you all about them! Were any of these cards ones you'd have liked to see in the game?
---
Linkin Park LIVE at BlizzCon 2015!
Linkin Park was announced today to be closing out BlizzCon 2015!
Whether you're geeking out on the show floor at BlizzCon or tuning in from home, this is a performance you won't want to miss: Linkin Park is closing out BlizzCon 2015!

The Grammy Award–winning rock band—and the biggest band on Facebook, with 63 million fans and counting—will be taking the stage the evening of Saturday, November 7, to provide an epic send-off for everyone at this year's convention. Even if you didn't score tickets to the show, Blizzard gamers and Linkin Park fans around the world can still get a front-row seat from home with the BlizzCon Virtual Ticket.

BlizzCon is the biggest Blizzard party of the year, packed with in-depth developer panels, intense eSports tournaments, the legendary Friday night contests—this year hosted by Wil Wheaton—and what's sure to be an epic finale from Linkin Park. The Virtual Ticket lets you watch it all online, live and in high definition. Order a Virtual Ticket and you'll also receive a treasure trove of in-game goodies for World of Warcraft, StarCraft II, Diablo III, Hearthstone, and Heroes of the Storm.

Check out the press release for more information on this year's closing concert featuring Linkin Park. We'll see you at the show!
---
2015 Halloween Pumpkin Carving Contest
The 2015 Blizzard Pumpkin Carving contest is now up! Did anyone else make a poor excuse for a Hearthstone Pumpkin last year?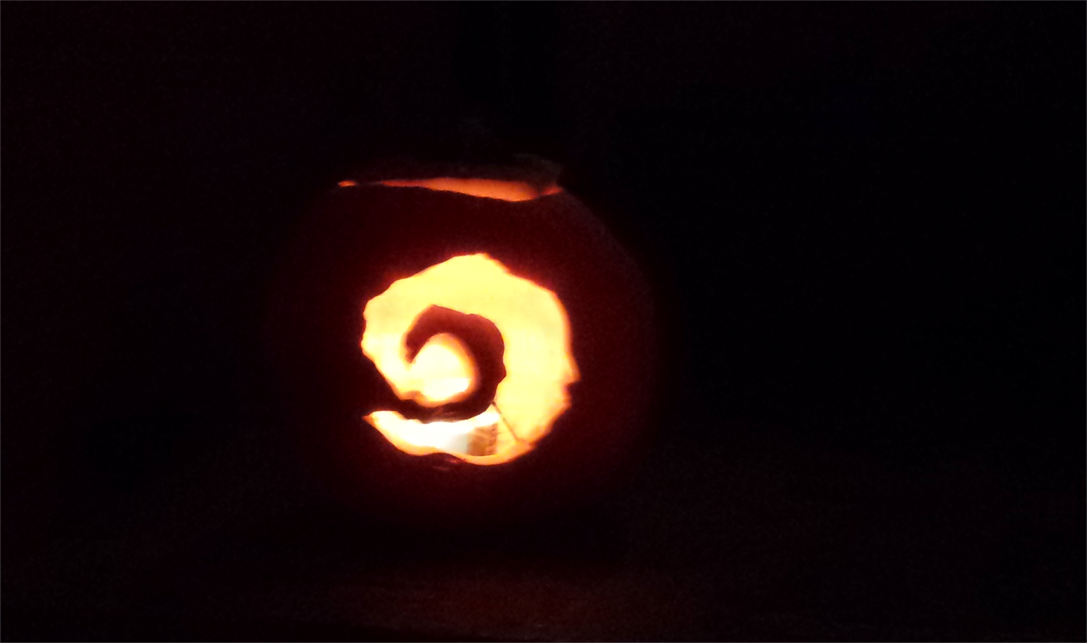 The Halloween season has finally arrived, and we're ready to cut straight to the heart of the holiday. If you're dying to pick up a knife and hack, gash, slash, and jab at something, then you might be excited to hear that as of October 19,

Blizzard's 2015 Halloween Pumpkin Carving Contest

has officially begun! Unleash your magical axes, psi blades, chitinous claws, and other creative cutlery to carve up Blizzard-themed jack-o''-lanterns of epic awesomeness. If you're unclear as to what epic awesomeness looks like in the flesh, you can check out

previous pumpkins

for some inspiration..

We'll choose five of the grandest Cucurbita to earn one Stiches Plush with In-Game skin. Don't delay; start carving right away! The thirteenth annual pumpkin carving contest ends on October 29, so be sure to check out the contest page for rules and eligibility and get straight to slicing.
---
October Card Back Animation
Below you can see this month's ranked gameplay cardback in all it's animated glory. The black spots are not a bug.