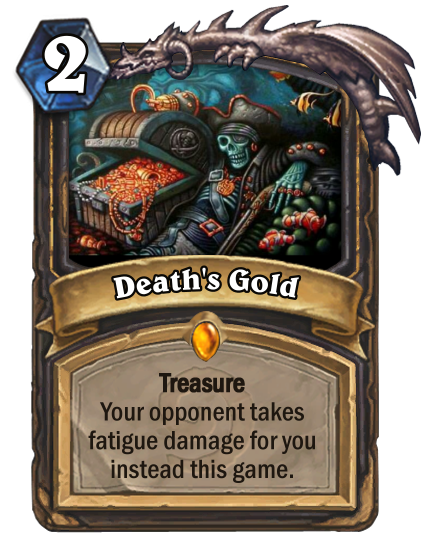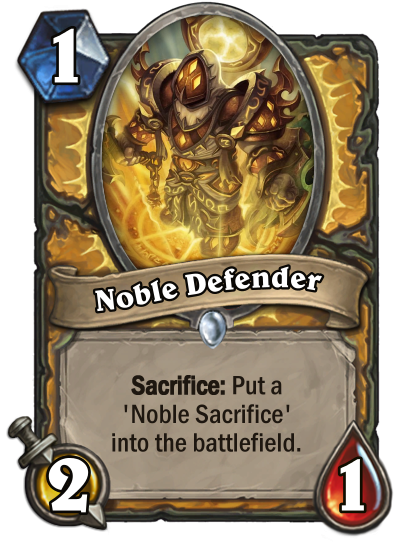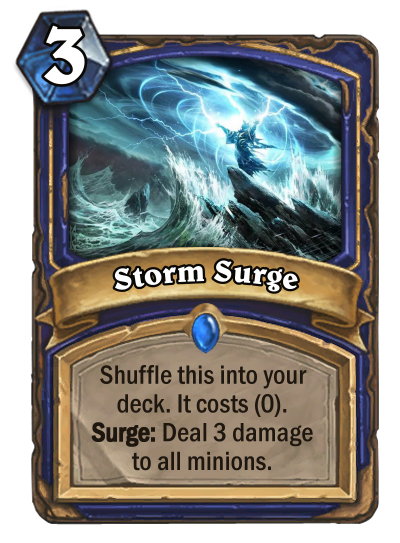 Death's Gold - With Gadgetzan Auctioneer being rotated to Hall of Fame in the Year of the Gryphon , the balance of this card will be kept in check in Standard format. But I would definitely love to try it with Auctioneer in Wild format with my favourite Mil Rogue deck since Beach Time also provides more additional card draw.
Noble Defender - A simple 1-drop that refers back to the first thing that came up in my mind when I saw the new keyword, Sacrifice. Might see some interesting mind games as your opponents can choose whether they want to interact with it or not. You see, not all Sacrifice had to be bloody , right? [ Noble Sacrifice ]
Storm Surge - This card serves as a powerful, but unpredictable board clear that will be appreciated in many desperate situations. Well if you don't need to summon the lightning this turn, you can always shuffle it back to your deck and save the thunderclouds for later. Also, this card might singlehandedly open up a new archetype Mil Shaman. A decent card to discover from Haunting Visions as well since Surge will always activate if you play it on the turn it was added into your hand (including Discover ).