The Pint-sized Witch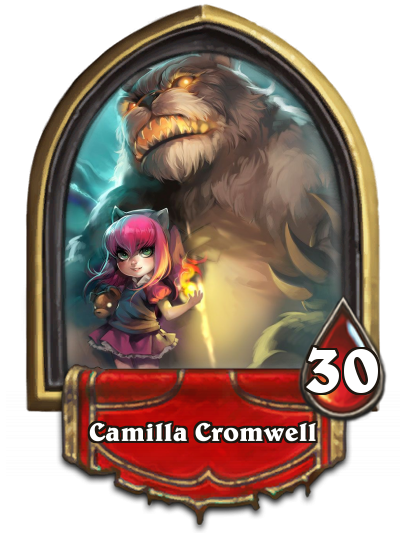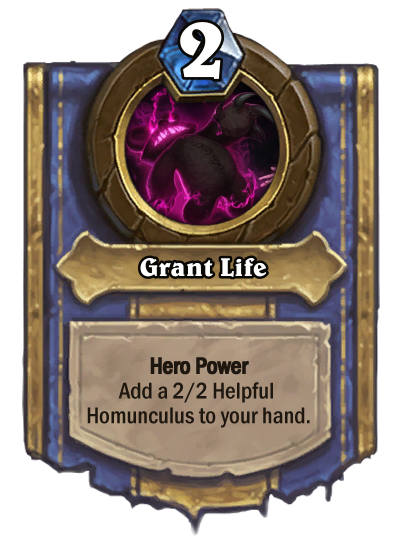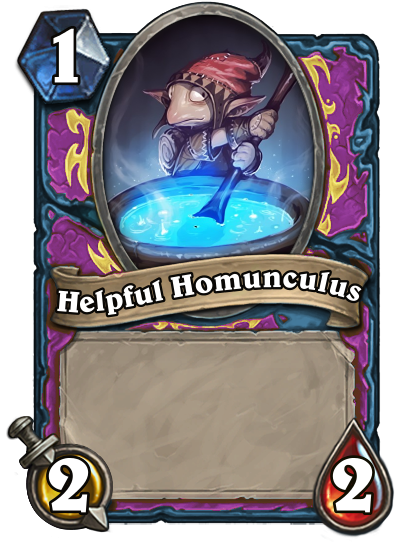 Some little backstory/lore
A few days after the bad men made her mother disappear, Camilla knew she wasn't coming back. Impulsed by her feelings of fear and loneliness she decided to break the rules  for the first time and enter her mother's special room. There she found the cause for this and the knowledge to never be alone, ever again.
Camilla is a witch, a novice one, but a witch nonetheless and she bringing to the table all the classic witchery one might expect: curses, potions, familiars, hexes, poisoned apples and a lot more fun stuff!
Her Hero Power is Grant Life which gives you little 2/2 pal to help you take control of the battlefield. It trades a immediate presence on the board for a far beefier body.
The key themes of the class are going to be:
Brewing a variety of potions and elixirs!
Synergising with small minions! (1/2 Attack/Cost)
Casting curses on your enemies! (secrets)
Divining and observing your future! (looking at the top card of your deck)
Annoying your opponent, destroying their hopes and dreams! (Yay!)
And controlling cute critters! (mostly)
---
Example Cards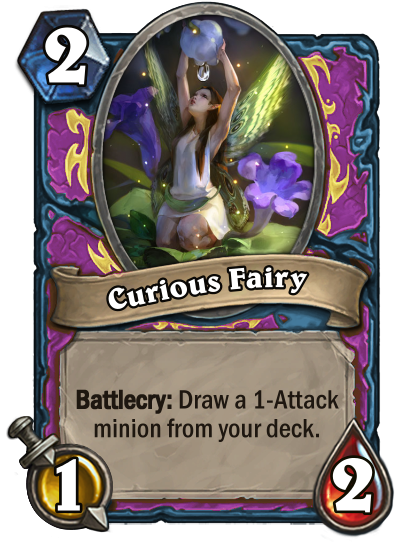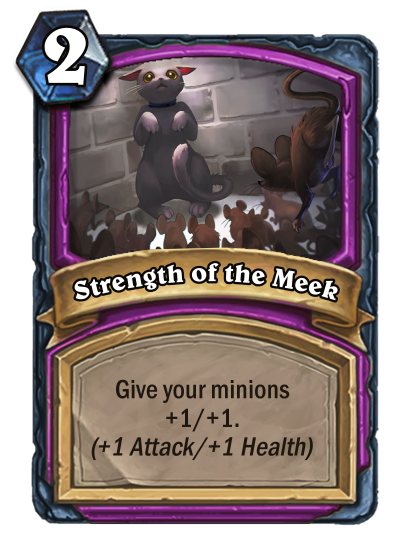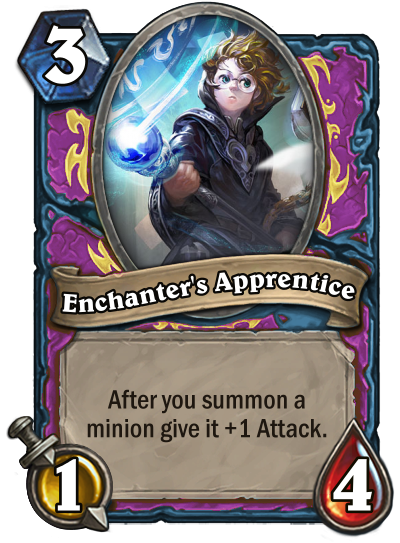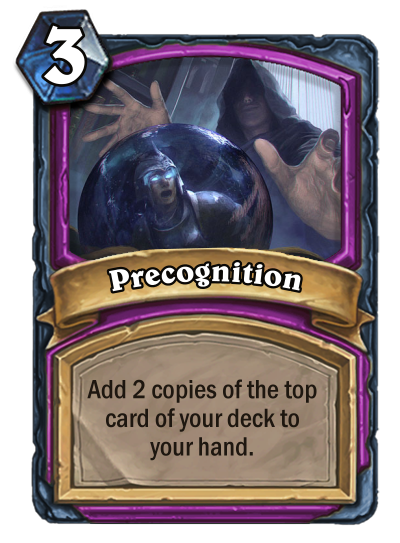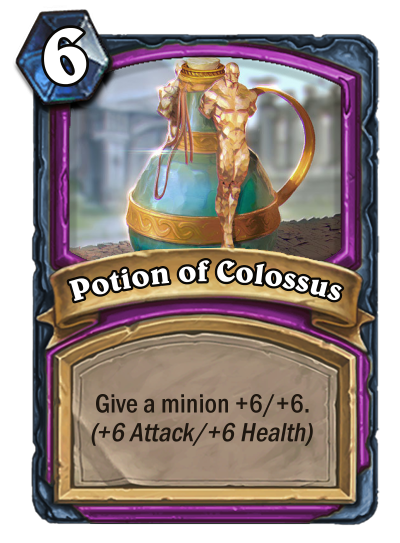 Curious Fairy: The last seven flowers were awful, but I have high hopes for this one!. A simple tutor balanced around Novice Engineer , A handy addition to any aggressive deck and an obvious synergie with one of the showcased cards.
Strength of the Meek: While the cat is here, the mice will make it go away. Another addition to any aggressive Witch deck, because of the ease which you can make tokens to buff this card costs one mana more than Mark of the Lotus
Enchanter's Apprentice: Someday he hopes to be just like you. Balanced around Raid Leader and Addled Grizzly , you will have a permanent buff as long as you summon your minions after the young enchanter.
Precognition: I know what are you going to do next summer. Similar to Arcane Intellect , you trade the extra option for an extra copie of the top card of your deck, for some classes that would be a problem but not for the Witch and her tools to see the future!
Potion of Colossus: Uh, it tasted purple. A giant buff that unchecked will allow your smallest Homunculus to become a enormous threat and even close out the game.
---
Remaining Cards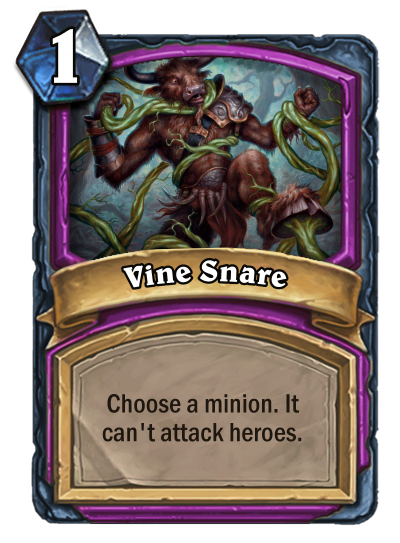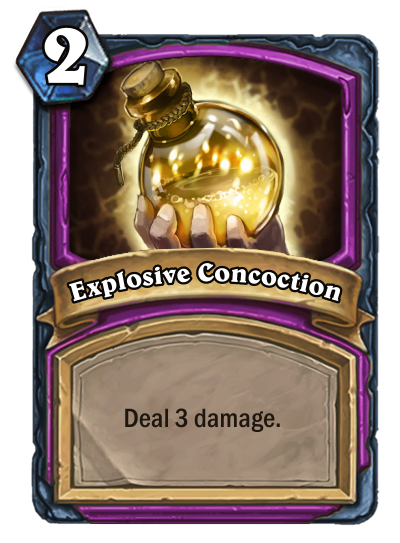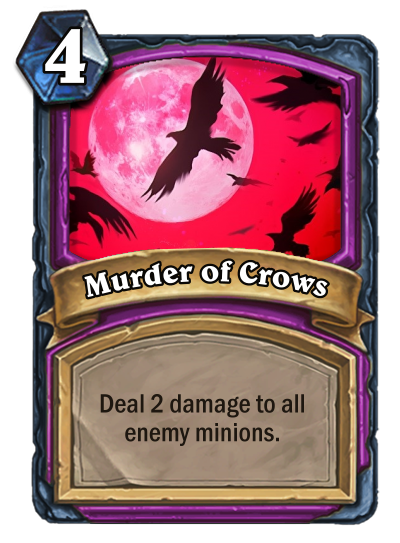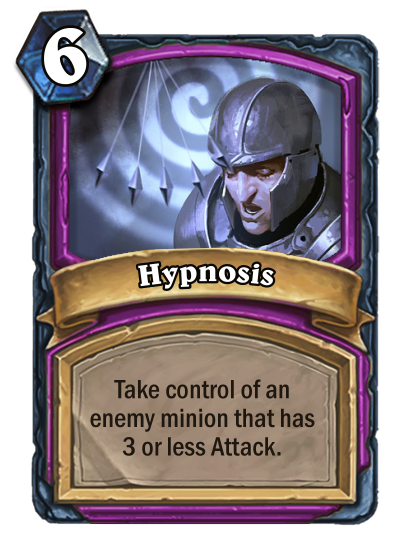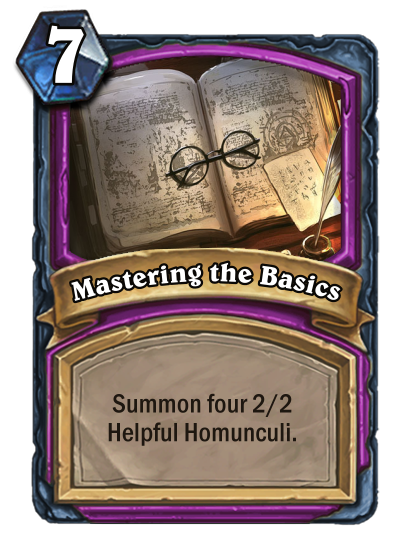 With the remaining Basic cards I can also showcase the Witch's weakness
Weak or situational hard removal, mostly directed to small minions
Below average AoE
Hard times to get back on the board with out having already minions on it
---
Previous Phase
If you wanna check out what is yet to come, check the Phase I post.